AUTPHOBIA AND AUTMISIA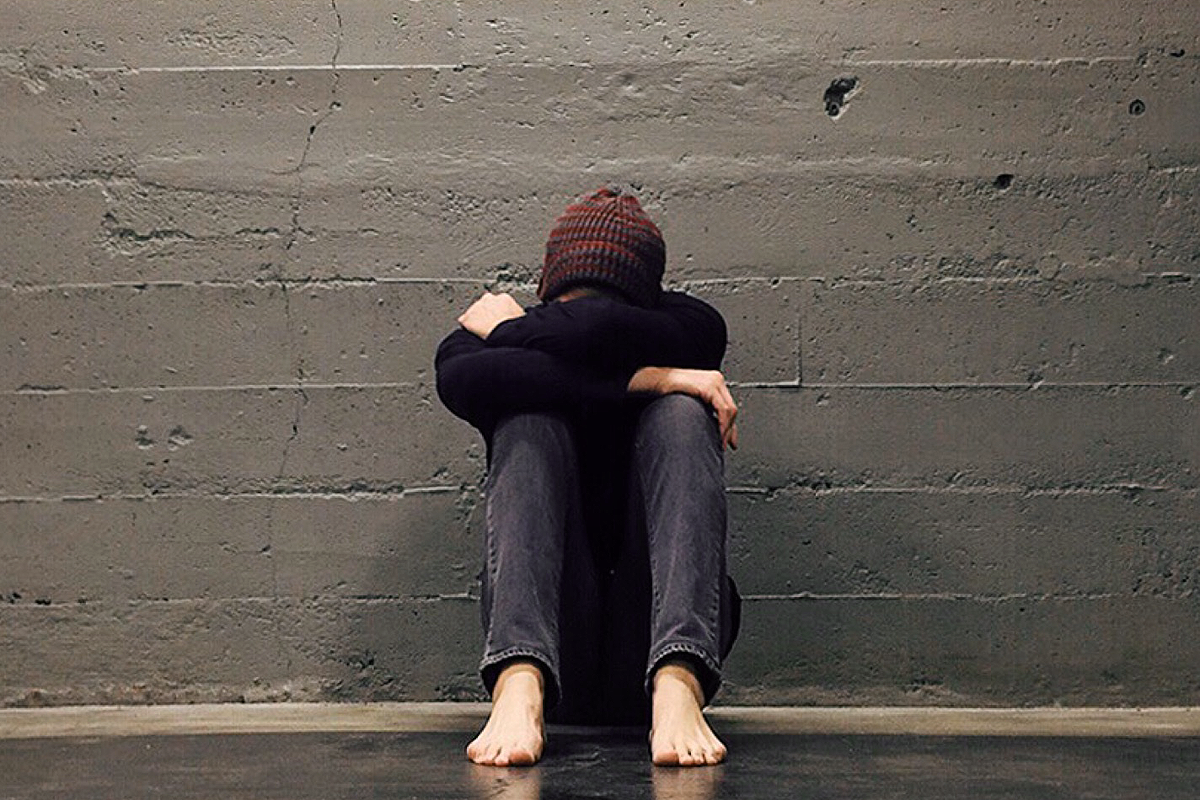 AUTPHOBIA AND AUTMISIA
The term "autphobia" combines "aut" from "autism" and "autistic", with "phobia" from the Greek "phobos" meaning fear. It's a term for the irrational fear of or aversion to autism and autistic people. The corresponding adjective is "autphobic". The term for an autphobic person is "autphobe".
The term "autmisia" combines "aut" from "autism" and "autistic", with "misia" from the Greek "misos", meaning "hatred". It's a term for the hatred of autism and autistic people. The corresponding adjective is "autmisic". The term for an autmisic person is "autmisiac".
Please note that "aut" is used as the first part of both terms specifically because autism cannot be separated from the autistic person and "aut" represents both.
WHY THEY EXIST
Autphobia, as well as autmisia, are sadly very common. Even worse, they are widely seen as socially acceptable. People still largely believe that autism is a horrible disorder that ruins people's lives. They believe autistic people should be as non-autistic as possible. Due to this, people think autistic people need treatment and a cure at any cost because in their eyes anything is better than being autistic.
This thinking is at the root of autphobia and autmisia. It's also why perpetrators largely go unchallenged and unpunished.
WHAT AUTPHOBIA AND AUTMISIA LOOK LIKE
Autphobia and autmisia can often outwardly present the same way. Only the inner motivation of the perpetrator is then different – irrational fear in one case, and hate in the other.
Autphobia and autmisia can present as…
…speaking over autistic people.
…ostracizing autistic people.
…silencing autistic people.
…bullying autistic people.
…abusing autistic people.
…murdering autistic people.
…institutionalizing autistic people.
…patronizing and infantilizing autistic people.
…treating autistic meltdowns like tantrums.
…seeing autistic people as burdens.
…blaming, and shaming autistic people for natural autistic behavior.
…prohibiting, and punishing natural autistic behavior.
…not hiring autistic people.
…abandoning autistic people in sheltered workshops.
…accepting sub-minimum wage for autistic people.
…not allowing autistic people to use accommodations.
…preferring your non-autistic child over your autistic child.
…starring and pointing at autistic people in public.
…not allowing the use of AAC because you want the autistic person to speak.
…not creating autistic friendly spaces and practices.
…autism organizations lead and dominated by non-autistic people.
…harmful "treatments" like ABA, MMS, chelation, and electroshock.
…not wanting to have an autistic child.
…not seeking diagnosis because one doesn't want that label.
…keeping an autism diagnosis secret.
…filming your autistic child and publishing it online without informed consent.
…not funding support for autistic people.
A complete list would be near endless.
THE CONSEQUENCES FOR AUTISTIC PEOPLE
Some of the consequences of autphobia and autmisia for autistic people are rather obvious.
Low self-esteem, anxiety, depression, trauma, suicidality, and suicide are obvious possible consequences from a lot of the above-mentioned autphobic and autmisic actions and attitudes.
Autistic people dying or being killed is another very obvious consequence.
Autistic people having to mask (or camouflage) is also a consequence of autphobia and autmisia. That's having to hide autistic traits, having to act what non-autistic people deem "appropriately". This in turn commonly causes autistic burnout, which can have long term negative effects on autistic people's health.
Less obvious consequences are things like funding for research related to autism going mostly to things non-autistic people want. Like how to best make autistic people appear non-autistic. Or how to diagnose autism in the womb.
Very little funding goes towards research that autistic people have expressed a need for. Like how to create access and better options for AAC. Or the correlations between autism and epilepsy, autism and sleep difficulties, or how to prevent autistic suicide.
Autistic people not being able to work, be financially independent, and live independently is another less obvious consequence of autphobia and autmisia.
Another is autistic people not finding friends, and not being able to form relationships, marry, and have a family.
Just like the list of examples of autphobia and autmisia, the list of their consequences on autistic people is also near endless. They affect every area of autistic people's lives, often their entire lives long.
WHAT TO DO AGAINST AUTPHOBIA AND AUTMISIA
What autistic people urgently need for a realistic chance at fighting and potentially ending autphobia and autmisia, is legislation. Autistic people are a marginalized group. Autphobes and autmisiacs rarely change their ways and beliefs from being asked to do so by autistic people. Being able to get authoritative help would give autistic people a real chance at fighting back. Harmful treatments of any kind need to be illegal.
Proper autism education is important. This means learning about autism from autistic people. Because so much autphobia and autmisia is based on false and harmful beliefs about autism, correcting those beliefs has a chance of eliminating a lot of it.
Accountability also matters. Call autphobia and autmisia out, and don't let people get away with it. Being autphobic or autmisic needs to have consequences, even outside of the law. People who mistreat autistic people they work with can be fired. Members of autism organizations can ensure they are led by autistic people.
Finally, we need better support for autistic people and their families all around. We need insurance to cover helpful and safe treatments. Parents and caretakers need paid time off work to care for autistic people. We need community living for all autistic people. We need better support in schools and in the workplace. We need family and community support. Acceptance and inclusion play an important role in ending autphobia and autmisia, as well.
Ending autphobia and autmisia is a multi-targeted approach and a long-term goal. In order to reach it, we must all come together.
---
CATEGORIES
SUPPORT AUTISTICTIC