DEVELOPING BETTER AUTISM LANGUAGE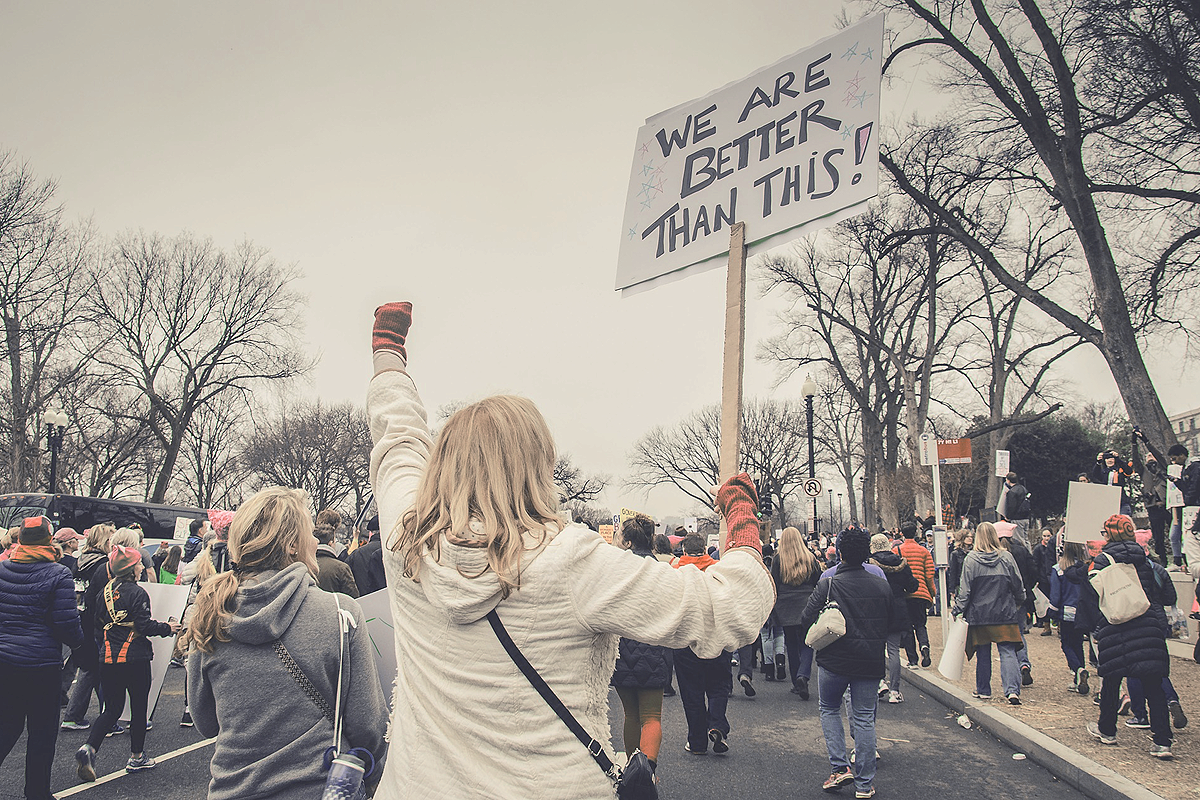 HIER KLICKEN FÜR DIE DEUTSCHE VERSION
EINE BESSERE AUTISMUS SPRACHE ENTWICKELN
Sprache hat Macht. Sie spiegelt unsere Einstellung gegenüber den Dingen wieder, über die wir sprechen. Sie formt unsere Wahrnehmung der Realität und im Umkehrschluss formt allgemein gebräuchliche Sprache unsere tatsächliche Realität.
Die meiste in der Autismus Gemeinschaft gebräuchliche Sprache ist hochgradig pathologisiert. Sie stellt Autismus als Krankheit dar. Alles ist "ein Defizit", "unangemessen", "ein Mangel an", etc. Dies impliziert, dass es der Autismus ist, der alle Probleme verursacht, die Autisten haben. Was wiederum impliziert, dass es die Autisten sind, die sich ändern, weniger autistisch, "normaler" werden müssen.
In Wirklichkeit werden viele unserer Probleme durch einen Mangel an Verständnis, Akzeptanz, Anpassung, und Inklusion verursacht. Und vieles von dem, was von "Experten" pathologisiert wird, sind in Wahrheit natürliche, ja gesunde, autistische Eigenschaften und Verhaltensweisen.
Um zu ändern, wie Autisten in unserer Gesellschaft gesehen und behandelt werden, ist es essentiell, dass wir die Sprache rund um Autismus ändern.
---
PATHOLOGISIERT
BESSER
Menschen mit Autismus
Autisten
High/low functioning Autismus
Leichter/schwerer Autismus
Individuelle, wechselnde, schwankende Hilfebedarfe
Autismus ist eine Krankheit/Störung
Autismus ist ein neurologisches Phänomen
Autismus Spektrum Störung
Autismus
Autismus Symptom
Autismus Eigenschaft
Autismus Bewusstsein
Autismus Verständnis
Leidet an Autismus
Leidet aufgrund von
Ableismus
Fehlender Akzeptanz
Fehlenden Anpassungen
(was auch immer zutrifft)
Problemverhalten
Bewältigungsmechanismus
Anzeichen einer Notlage
Selbstverletzung
Autistische Eigenschaft
(was auch immer zutrifft)
Besondere Bedürfnisse
Bedürfnisse
Komorbid
Gleichzeitig auftretend
Verzögert
Entwickelt sich in seiner individuellen Zeit
Restriktive Routinen/Rituale
Routinen/Rituale, die notwendig sind, um sich sicher und gefestigt zu fühlen
Sprachdefizit
Benötigt Zugang zu alternativen Kommunikationsmöglichkeiten
Mangel an Augenkontakt
Augenkontakt wird zur Selbstfürsorge vermieden
Mangel an Empathie
Empfindet und zeigt Empathie anders aus, als nicht autistische Menschen
Mangel an emotionaler Reaktion
Empfindet und zeigt Emotionen anders, als nicht autistische Menschen
Mangel an Sozialkompetenz
Hat andere natürliche soziale Fähigkeiten, als nicht autistische Menschen
Unangemessenes Spiel
Spielt auf seine eigene Art
Unangemessene Bindung an Gegenstände
Schätzt bestimmte Gegenstände wert
Lacht zu unangemessenen Zeiten
Lacht über Dinge, die Andere nicht lustig finden mögen
Schlechter Esser
Braucht einen Ernährungsplan, der an die individuellen Bedürfnisse angepasst ist
Irrelevante Bemerkungen
Liebt es, über seine Interessen zu sprechen
| PATHOLOGISIERT | BESSER |
| --- | --- |
| "Sie sollten unanhängig sein!" | "Sie sollten selbstbestimmt sein." |
| "Wir brauchen mehr Autismus Bewusstsein!" | "Wir brauchen mehr Verständnis, Akzeptanz, Anpassungen, und Inklusion für Autisten" |
| "Sie sollten sprechen lernen!" | "Sie sollten Kommunikationsmittel finden, die für sie funktionieren." |
| "Sie sollten versuchen normal sein!" | "Sie sollten glücklich und gesund sein mit ihrem autistischen Selbst." |
---
Natürlich gibt es Ausnahmen, wenn Dinge, die oben genannt wurden, tatsächlich ein Problem für Autisten darstellen und nicht nur für Andere, die entscheiden, dass etwas ein Problem ist. In diesen Fällen ist es vollkommen in Ordnung, das umsichtig und respektvoll auch so zu benennen. Meistens wird jedoch einfach alles über uns pathologisiert, auch wenn es das nicht sollte, und das ist es, worum es hier geht.
Habt ihr noch mehr Beispiele für problematische Autismus Sprache? Bitte teilt sie!
DEVELOPING BETTER AUTISM LANGUAGE
Language has power. It reflects our attitude towards the things we speak about. It shapes our perception of reality and in turn commonly used language shapes our actual reality.
Most language commonly used in the autism community is highly pathologized. It paints autism as a disorder. Everything is "a deficit", "inappropriate", "a lack of", etc. implying it's the autism causing all the problems autistic people have. This in turn implies it is the autistic person who has to change, become less autistic, more "normal".
In reality a lot of our problems stem from a lack of understanding, acceptance, accommodation, and inclusion. And a lot of what is being pathologized by "professionals" are in fact natural, even healthy, autistic traits and behaviors.
In order to change how autistic people are perceived and treated in our society it is essential that we change the language used around autism.
---
PATHOLOGIZED
BETTER
People with autism
Autistic people
High/low functioning autism
Mild/severe autism
Individual, varying, fluctuating support needs
Autism is a disease/disorder
Autism is a neurological phenomenon
Autism Spectrum Disorder
Autism
Symptoms of autism
Autistic traits
Autism awareness
Understanding of autism
Suffers from autism
Suffers due to ableism
lack of acceptance
lack of accommodation
(whichever is appropriate)
Challenging behavior
Problem behavior
Coping mechanism
Sign of distress
Self-harm
Autistic trait
(whichever is appropriate)
Special needs
Needs
Co-morbid
Co-occurring
Delayed
Develops in their own time
Restrictive routines/rituals
Routines/rituals necessary to feel safe and secure
Laughs at inappropriate things
Laughs at things others may not find funny
Speech deficit
Needs access to alternative communication methods
Lacks eye contact
Eye contact is avoided for self-care
Lacks empathy
Experiences and expresses empathy differently than non-autistic people.
Lacks emotional response
Experiences and expresses emotions differently than non-autistic people
Lacks social skills
Has different natural social skills than non-autistic people
Inappropriate play
Plays in their own way
Inappropriate object attachment
Cherishes certain objects
Poor eating
Needs a diet that accommodates their individual needs
Irrelevant remarks
Loves talking about their interests
| PATHOLOGIZED | BETTER |
| --- | --- |
| "They should be independent!" | "They should be autonomous." |
| "We need autism awareness!" | "We need understanding, acceptance, accommodation, and inclusion of autistic people." |
| "They should learn to speak!" | "They should find communication methods that work for them." |
| "They should try to be more normal!" | "They should be happy and healthy as their autistic self." |
---
Finally let me add that yes, there are exceptions where things mentioned above actually do present a problem for an autistic person and not just for other people who decide things are a problem. In that case it's fine to use thoughtful, respectful language indicating that. Most of the time though everything about us gets pathologized even though it shouldn't be which is what this list is about.
Do you have more examples of problematic autism language? Please share!
---
CATEGORIES
SUPPORT AUTISTICTIC