HOME » BLOG » "SILENCING-AUTISTIC-PEOPLE" BINGO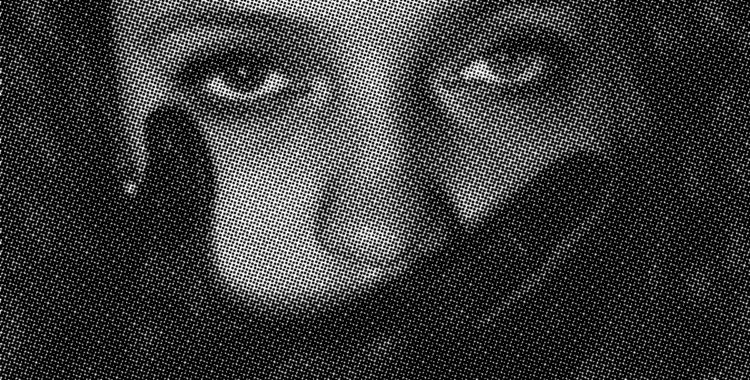 "SILENCING-AUTISTIC-PEOPLE" BINGO
For Autism Acceptance Month 2020 (non-autistics tend to call it "Autism Awareness Month") I created the "SILENCING-AUTISTIC-PEOPLE BINGO" – a bingo card showing off 25 common silencing tactics people use against autistic people, to try to silence them.
How many of these have been used against you? Anyone got BINGO yet?
[Clicking the below image takes you to the image file. Terms of use at the end of this post.]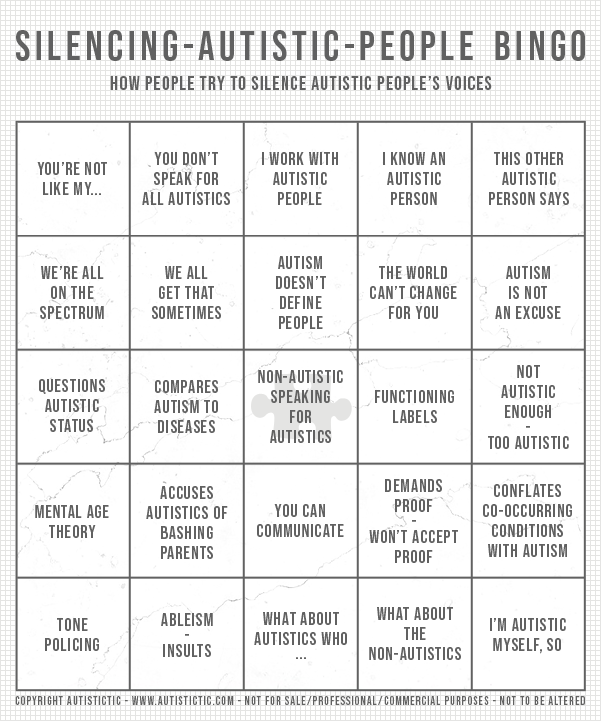 TERMS OF USE
YOU MAY repost the "SILENCING-AUTISTIC-PEOPLE" BINGO image online for personal, private use as long as you credit me in the same post as you share the image. You may not alter the image, except for marking the bingo fields in order to "play".
To credit me, you must do at least one of the following:
– link directly to this specific post: Copy the link in the search bar
– link directly to the original image file: Click the image, copy the link in the search bar
– link to my blog: WWW.AUTISTICTIC.COM
– link to my twitter: WWW.TWITTER.COM/AUTISTICTIC
YOU MAY NOT use or republish this image online or offline in any professional, or commercial capacity or for any professional or commercial purposes. If you want to do so, please contact me so we can work out an individual license. I have printable versions in A4 and Letter size at 300 dpi available.
---