MASKING AND PASSING – WHAT IT IS, WHY IT'S BAD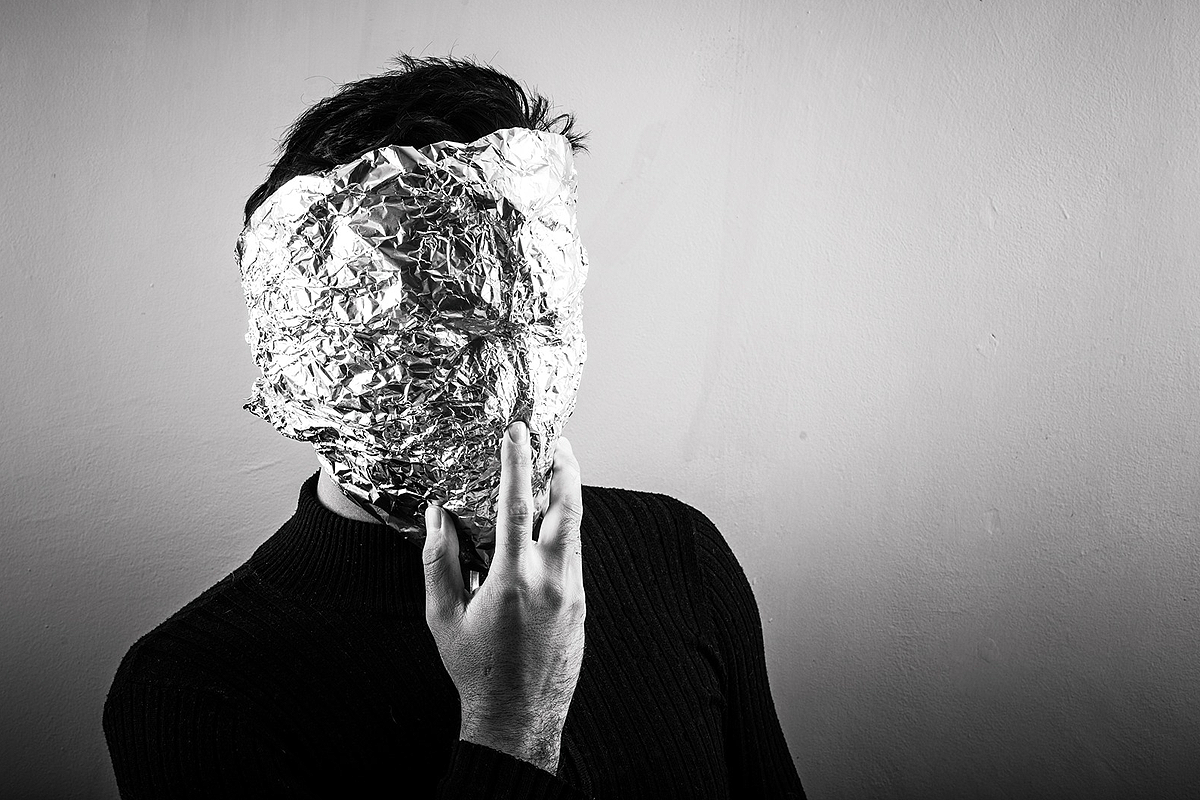 HIER KLICKEN FÜR DIE DEUTSCHE VERSION
MASKIEREN UND PASSING – WAS ES IST UND WARUM ES SCHLECHT IST
WAS MASKIEREN IST UND WARUM ES EXISTIERT
Maskieren bedeutet, alles von dir, was sichtbar autistisch ist, zu unterdrücken, um nicht-autistisch zu erscheinen. Nicht-autistisch erscheinen nennen wir Passing.
EINE PERSÖNLICHE ANMERKUNG: Ich bevorzuge den Begriff "Camouflaging" anstatt Maskieren. "Maskieren" impliziert, meine Maske aufs Gesicht zu setzen. "Maskieren" ist jedoch ein Ganzkörperakt. Daher bevorzuge ich "Camouflaging". Man denke an Chameleons. Für diesen Post halte ich mich an den gebräuchlicheren Begriff.
Maskieren ist oft notwendig für das Überleben von Autisten, weil dies einige der Dinge sind, die passieren, wenn wir in der Öffentlichkeit offen autistisch sind:
– wir werden komisch angeschaut und hinter unserem Rücken wird geflüstert
– wir werden gemobbt, belästigt, missbraucht, bestraft
– Menschen nehmen uns nicht ernst
– wir werden nicht eingestellt
– wir werden von der Gesellschaft ausgegrenzt
– wir haben ein höheres Risiko Opfer von Nötigung, sexueller Gewalt, Polizeigewalt zu werden
– wir bekommen keine adequate medizinische Behandlung
MASKIEREN LÄSST AUTISMUS NICHT VERSCHWINDEN
Ich musste "normal" sein, um zu überleben. Aber ich konnte nicht normal SEIN, also habe ich stattdessen gelernt, normal zu ERSCHEINEN. Und je mehr ich gelernt habe, desto mehr dachten sie, ich SEI wirklich normal. Aber ich habe es nie ganz geschafft. Etwas an mir blieb immer "falsch".
Maskieren ist andauernd zu versuchen, "normal" zu sein und es nie zu schaffen.
Nicht-autistische Menschen neigen dazu, Maskieren falsch zu interpretieren und es zu feiern. Zuerst neigen nicht-autistische Menschen dazu, Autismus als etwas Schlechtes darzustellen. Dann schließen sie daraus, dass wir "geheilt" werden müssen. Daraufhin benutzen sie Behandlungen an uns, die uns beibringen, unsere autistischen Verhaltensweisen zu unterdrücken. Und letztendlich feiern sie uns als "geheilt" oder aus unserem Autismus "herausgewachsen", wenn wir nicht-autistisch erscheinen.
Für uninformierte oder ignorante Menschen sieht Maskieren so aus, als sei ein autistischer Mensch nicht mehr autistisch. Diese Schlussfolgerung ist jedoch falsch und unglaublich schädlich. Während wir von außen betrachtet "normal" erscheinen mögen, hat sich unser Inneres nämlich nicht verändert. Wir bleiben autistisch. Und am Wichtigsten: unsere autistischen Bedürfnisse bleiben die Gleichen. Sie bleiben nur ignoriert und unterdrückt.
MASKIEREN IST GEFÄHRLICH
Ja. Maskieren ist tatsächlich gefährlich für Autisten. Es schadet unserer körperlichen und geistigen Gesundheit. Etwas, das nicht-autistische Menschen gerne mal vergessen, oder auch geradeheraus verleugnen.
Maskieren stellt unsere Körper dauerhaft unter Stress. Es führt zu körperlicher Erschöpfung. Stimming zu unterdrücken bedeutet beispielsweise, sich ununterbrochen jeder noch so kleinen Bewegung bewusst zu sein, die man macht. Damit man sich selbst erwischt, bevor man stimt, den eigenen Körper anspannen kann, um die Bewegung zu unterdrücken. Das ist völlig ermüdend. Man stelle sich vor, das jeden Tag seines Lebens, während jeder wachen Sekunde tun zu müssen.
Maskieren ist auch eine Belastung für unsere geistige Gesundheit. Weil sich alles darum dreht, dass natürliche autistische Verhaltensweisen falsch sind. Das etwas mit uns nicht stimmt. Das über sich selbst zu denken ist nicht gesund und hat schlimme Langzeitfolgen.
Maskieren führt zu Dingen wie:
– muskulärer Anspannung, Schmerzen, und allem, was damit zusammen hängt (Schwindel, Übelkeit, Schlafmangel usw.)
– chronischem Stress
– negatives Selbstbild und geringes Selbstwertgefühl
– Angst
– Depression
– Suizidgedanken
– Suizid
Ja. Suizid. Neue Studien haben gezeigt, dass Autisten eine bis zu 7-mal höhere Suizidrate haben. Und das ein Grund dafür Maskieren ist. Zu sagen, dass Maskieren tödlich sein kann, ist nicht übertrieben.
WIR VERDIENEN ES, AUTISTISCH UND GESUND UND GLÜCKLICH ZU SEIN
Damit Autisten gesund und glücklich leben können, muss die Gesellschaft uns akzeptieren. Uns zu verstehen ist der erste Schritt in Richtung Akzeptanz, deshalb sind hier ein paar Einblicke in meine "merkwürdigen" Eigenarten.
Einige meiner autistischen Eigenarten brauche ich, um gesund zu sein – wie Stimming, strenge Routinen, begrenzte soziale Interaktionen und viel Ruhezeit dazwischen, keinen erzwungenen Augenkontakt, und Anpassungen für meine Reizverarbeitungsprobleme.
Und einige meiner autistischen Eigenarten brauche ich, um glücklich zu sein – wie alles anzufassen, all die kleinen Details zu sehen und aufzuzeigen, und über meine Interessen zu sprechen.
Autistisch, gesund, und glücklich heißt, kein Maskieren mehr. Es muss aufhören. Passing kann keine Anforderung dafür sein, dass wir akzeptiert werden.
---
Lies hier, was andere Autisten über Maskieren und Passing denken (englisch):
WHAT MASKING IS AND WHY IT EXISTS
Masking means suppressing everything about yourself that is visibly autistic to appear non-autistic. Appearing to be non-autistic is what we call "passing" – it's short for "passing as non-autistic".
ON A PERSONAL NOTE: I prefer to use the term "Camouflaging" instead of masking. "Masking" implies putting a mask on your face. However, "masking" is a full body effort. That's why I prefer "camouflaging". Think chameleon. For this post I stick to the commonly used term.
Masking is often necessary for the survival of autistic people because these are some of the things that happen when we are openly autistic in public:
– we get weird looks and whispers behind our backs
– we get bullied, harassed, abused, punished
– people don't take us seriously
– we don't get hired
– we get excluded from society
– we are at greater risk of becoming victims of coercion, sexual violence, police violence
– we don't get adequate medical treatment
MASKING DOES NOT MAKE AUTISM GO AWAY
I had to be "normal" to survive. But I couldn't BE normal so I learned how to APPEAR normal instead. And the more I learned the more they thought I actually WAS normal. But I never quite got there. Something always remained "wrong" with me.
Masking is constantly trying to be "normal" and never getting there.
Non-autistic people tend to misinterpret and celebrate masking. First non-autistic people tend to portray autism as something bad. Then they conclude it must thus be "cured". Then they use treatments on us that teach us to suppress our autistic behaviors. And finally they celebrate us as being "cured" or having "outgrown" our autism when we appear non-autistic.
To uneducated or ignorant non-autistic people masking can look like an autistic person is not autistic anymore. This conclusion however is false and extremely harmful. Because while we might appear "normal" from the outside, our inside never actually changes. We stay autistic. And what's most important: our autistic needs stay the same. They just remain ignored and suppressed.
MASKING IS DANGEROUS
Yes. Masking is in fact dangerous for autistic people. It is detrimental to our physical and mental health. Something that non-autistic people tend to forget about or outright deny.
Masking puts constant stress on our bodies. It leads to physical exhaustion. Suppressing stimming for example means constantly being alert and focused on every single movement your body makes. To catch yourself before you stim and to tense up your body to keep it inside. That is exhausting. Imagine having to do it every day of your life, every waking second.
Masking also puts a strain on our mental health. Because it all revolves around the belief that natural autistic behavior is wrong. That there is something inherently wrong with us. That is not a healthy thing to think about yourself and has severe long-term consequences.
Masking leads to things like:
– muscle tension, pain and everything that can result from that (headaches, dizziness, nausea, sleep deprivation etc.)
– chronic stress
– negative self-image and low self-worth
– anxiety
– depression
– suicidal thoughts
– suicide
Yes. Suicide. Recent studies have shown that autistic people have an up to 7 times higher suicide rate. And that this is in part caused by masking. Saying that masking can kill is not an exaggeration.
WE DESERVE TO BE AUTISTIC AND HEALTHY AND HAPPY
In order for autistic people to live healthy and happy lives, society needs to accept us. Understanding is the first step towards acceptance so here is some insight into my "strange" ways of being.
Some of my autistic ways of being I need in order to be healthy – like stimming, strict routines, limited social interactions and lots of time to recharge in between, no forced eye contact or accommodations for my sensory processing problems.
And some of my autistic ways of being I need in order to be happy – like touching everything, seeing and pointing out all the little details or talking about my interests.
Autistic and happy means no more masking. It needs to stop. Passing can't be a requirement for acceptance.
---
Read what other autistics think about masking and passing:
ANGIEANTITHEIST
MUSINGSOFANASPIE
JUDYENDOW
---
4 REPLIES
CATEGORIES
SUPPORT AUTISTICTIC