AUTISTIC LONELINESS – SOCIAL ISOLATION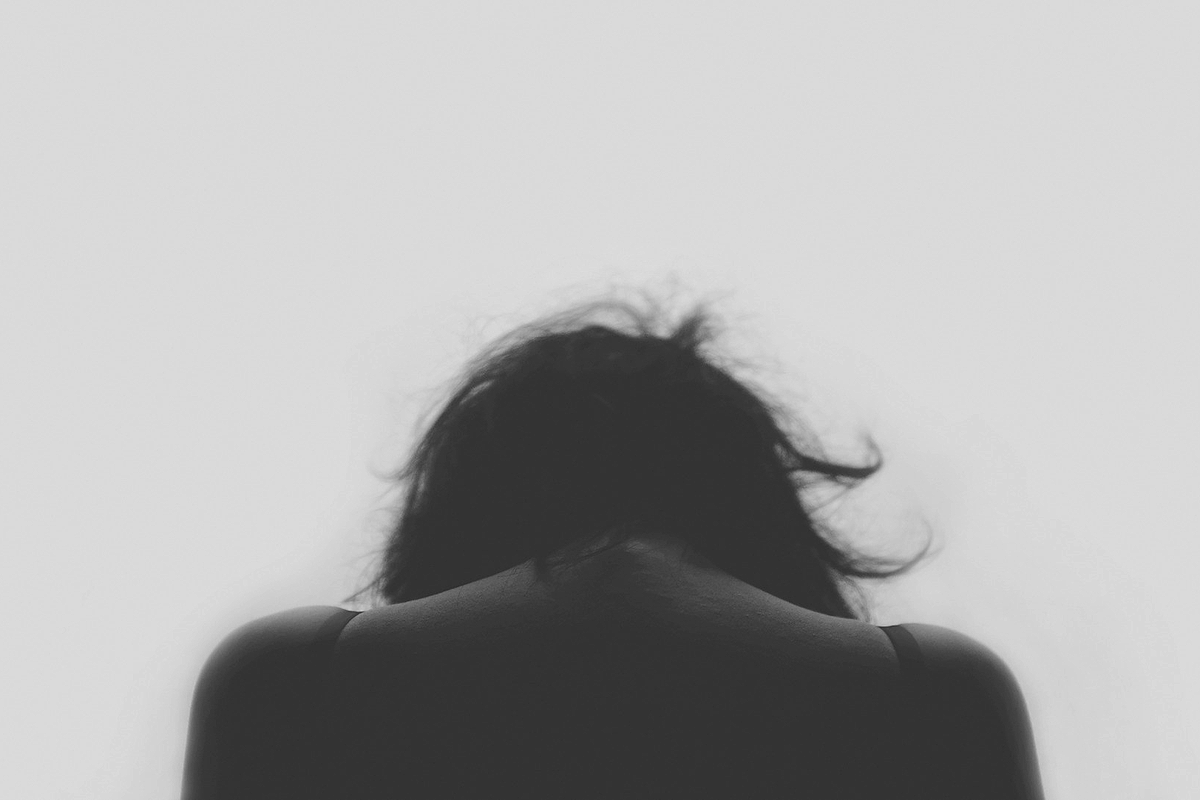 HIER KLICKEN FÜR DIE DEUTSCHE VERSION
AUTISTISCHE EINSAMKEIT – SOZIALE ISOLATION
WIE ICH EINSAM WURDE
Als ich klein war, hieß mit jemandem befreundet zu sein, sich zu verabreden und Dinge zusammen zu tun. Freundschaft und soziale Interaktion waren so viel einfacher als Kind. Die Regeln waren klar und sie, sowie alles Andere, wurden offen und ehrlich besprochen und verhandelt.
Dann veränderten sich die Regeln sozialer Interaktion. Als ich älter wurde, wurden die Regeln komplizierter. Sie beinhalteten nun unausgesprochene, unerklärte Mysterien. Zur gleichen Zeit wurden sie unnachgiebiger. Fehler wurden nicht mehr erklärt, oder vergeben. Und ich hatte bei diesen Regeln kein Mitspracherecht mehr. Es gab keine Verhandlungen, nur dieses feste gesellschaftliche Regelwerk, dem jeder zu folgen hatte. Und doch haben alle dieses neue System wie durch Zauberei verstanden und ihren Platz darin gefunden. Alle außer mir.
Körpersprache, Stimmlage, Gesichtsausdrücke, implizierte Bedeutungen. Menschen veränderten sich unerklärlicherweise, mochten andere Dinge, wollten andere Dinge, verhielten sich anders. Gruppendynamiken veränderten sich. Cliquen veränderten sich. Das gesamte Gebiet der sozialen Interaktion veränderte sich. Und irgendwie, irgendwo, wurde ich zurück gelassen.
Manchmal war ich nur still und leise, unauffällig, kein Teil von Dingen mehr. Manchmal wurde ich energisch, gewaltsam, aktiv ausgeschlossen. Soziale Isolation wurde ein ständiger Teil meines Lebens und ich wurde einsam. Damals war ich 10.
EIN LEBEN LANG VERSUCHEN UND VERSAGEN
Für mich war nirgends und mit niemandem Platz. Ich habe das schnell verstanden, konnte aber nichts dagegen tun. Und ich habe es versucht. Mein Leben lang habe ich versucht, eine Gruppe von Menschen zu finden, zu denen ich passte. Ich habe alle mögliche Sportarten probiert, Vereine, Kurse, soziale Aktivitäten, Musikrichtungen, Stilrichtungen, Verhaltensweisen, schließlich sogar Therapie.
Nichts hat funktioniert. Entweder konnte ich die Dinge selbst nicht aushalten, oder ich passte immer noch nicht zu den Menschen, mit denen ich Dinge gemacht habe, konnte keine Verbindung zu ihnen aufbauen.
Irgendwann habe ich begriffen, dass es an mir lag. Etwas an mir sorgte dafür, dass Menschen nicht mit mir befreundet sein wollten. Menschen mochten mich oft in oberflächlichen sozialen Interaktionen, aber nie genug, um mich in ihren Kreis aufzunehmen.
Ich war einsam. Unaushaltsam einsam.
Ich hatte unglaubliches Glück, dass zu der Zeit, zu der ich aufgrund dieser unaufhörlichen Einsamkeit täglich suizidal war, das Internet passierte. Mit 16 entdeckte ich die Welt des Onlinesozialkontakts. Online soziale Kontakte knüpfen und pflegen zu können, hat mein grundliegendes Bedürfnis nach menschlichem Kontakt erfüllt. Es hat meine Einsamkeit nicht geheilt, aber es hat oberflächliche, zeitweilige Erleichterung gebracht und mir das Leben gerettet.
EINSAMKEIT IST EIN TEIL MEINES LEBENS
Ich bin auch heute noch einsam. Ich bin so daran gewöhnt, dass ich zeitweise noch nicht einmal mehr bewusst darüber nachdenke. Ich frage mich oft, warum ich so traurig bin, bis meine Gefühlsanalyse wieder einmal meine Einsamkeit als Ursache identifiziert. Sie ist so sehr ein Teil meines Lebens, dass es sich oft anfühlt, als sei es immer schon so gewesen.
Ich werde tagtäglich daran erinnert, wie anders als andere Menschen ich bin. Zu sehen, wie andere Menschen auf Arten interagieren, die ich niemals kennen gelernt habe und wahrscheinlich auch niemals kennen lernen werde, triggert meine Einsamkeit. Genauso, wie die meisten meiner Erinnerungen.
Manchmal schmerzt es mehr. Manchmal schmerzt es weniger. Manchmal ist meine Einsamkeit nur ein fernes Summen in meinem Hinterkopf. Manchmal ist sie ein tobender Tsunami, der mich mich sich davon schwemmt, über mich hinweg spült, bis ich nicht mehr atmen kann.
DAZUGEHÖREN WIRD AUS GLEICHHEIT GEBOREN
Heute weiß ich, dass die Tatsache, dass ich als Autist von Nichtautisten umgeben bin, meiner Einsamkeit zugrunde liegt. Denn ein tiefes Gefühl der Zugehörigkeit unter Menschen wird aus Gleichheit geboren. Ohne diese grundliegende Basis fehlte mir immer der erste und wichtigste Grundstein, auf dem alle zwischenmenschliche Verbindung aufgebaut war. Ich hatte von Beginn an nie diesen ersten Kreis der Gleichheit.
Heute verstehe ich, dass ich wahrscheinlich nie dazu in der Lage sein werde, ein wirkliches Zugehörigkeitsgefühl zu Menschen zu entwickeln, die meine Neurologie nicht teilen. Nicht die Art tiefer Zugehörigkeit, die meine Einsamkeit lindern würde.
Das erste Mal, dass ich mich jemals zugehörig gefühlt habe, war, als ich die autistische online Gemeinschaft entdeckt habe. Niemals zuvor hatte jemand meine Erlebnisse geteilt. Niemals zuvor hatte jemand die Dinge verstehen können, über die ich sprach, wenn ich versuchte, mich und meine Sicht der Welt zu erklären.
Ich gehöre zu meinen Leuten. Nur schade, dass es fast unmöglich scheint, offline andere Autisten zu finden. Und dass die meisten von uns solche Schwierigkeiten mit sozialem Kontakt haben, dass sozialer Kontakt an sich für uns oft ein Problem darstellt.
Und so bin ich einsam. An manchen Tage gebe ich die Hoffnung auf. Aber an anderen finde ich sie wieder. Letztendlich weiß ich nicht, was die Zukunft bringen wird. Vielleicht werde ich eines Tages nicht mehr einsam sein.
Für jetzt möchte ich, dass alle Autisten dort draußen, die einsam sind, weil sie diese grundliegende Verbindung der Gleichheit mit Anderen nicht haben, wissen, dass sie geliebt werden. Ich liebe euch, Neurogeschwister. Und ich danke euch dafür, dass ihr mein Anker seid, gegen den wütenden Sturm der Einsamkeit, dem wir in dieser nicht autistischen Welt gegenüber stehen.
HOW I BECAME LONELY
When I was little being friends with someone meant having play dates and doing things together. Friendship and social interaction were so simple as a child. The rules were clear and they and everything else were discussed and negotiated openly, honestly.
Then the rules of social interaction changed. As I grew older the rules became more complicated. They started to include unspoken, unexplained mysteries. And at the same time they also became more rigid. Mistakes weren't explained or forgiven anymore. I also didn't have a say in these rules anymore. There were no more negotiations, just this societal set of rules everyone had to follow. Yet everyone magically understood the new system and found their place in it. Everyone but me.
Body language, tone of voice, facial expressions, implied meanings. People inexplicably changing, liking different things, wanting different things, behaving differently. Group dynamics changed. Social cliques changed. The entire realm of social interaction changed all around me. And somehow, somewhere, I got left behind.
Sometimes I was just quietly, subtly not a part of things anymore. Sometimes I was forcefully, violently, actively excluded. Social isolation became a regular part of my life and I became lonely. That's when I was 10 years old.
A LIFETIME OF TRYING AND FAILING
There was no place for me anywhere, with anyone. I understood that very quickly though I couldn't do anything about it. And I tried. All my life I tried to find a group of people I could fit in with. I tried all kinds of sports, clubs, classes, social activities, kinds of music, kinds of style, behaviors, eventually even therapy.
Nothing worked. Either I couldn't cope with the thing itself or I still couldn't fit in, couldn't connect with the people I was doing things with.
Eventually I understood that it was me. Something about me made people not want to be my friends. People often liked me in superficial social interactions but never enough to actually let me into their circle.
I was lonely. Unbearably lonely.
I was incredibly lucky in that during a time when I was suicidal every day because of this unrelenting loneliness the internet came around. At 16 I discovered the world of online social interaction. Being able to socialize online fulfilled my basic need of human interaction. It didn't cure my loneliness but it provided superficial, temporary relief and saved my life.
LONELINESS IS A PART OF MY LIFE
I am still lonely today. I am so used to it that I go for periods of time not even thinking about it consciously anymore. I often wonder why I am feeling so sad until my feelings analysis identifies loneliness as the cause yet again. It is such a part of my life that it often feels like it has always been this way.
I get reminded of how different I am to the people around me on a daily basis. Seeing other people socialize in ways I never experienced and likely never will triggers my loneliness. So do most of my memories.
Sometimes it hurts more. Sometimes it hurts less. Sometimes my loneliness is just a distant hum in the back of my brain. Sometimes it is a raging tsunami that sweeps me away with it, washes over me, drowns me until I can't breathe.
BELONGING IS BORN FROM SAMENESS
I know today that the underlying reason for my loneliness was and still is the fact that I am autistic, surrounded by non-autistic people. Because deep belonging amongst human beings is born out of sameness. Without that inherent basis I was always missing the first and most important corner stone upon which all other social connection was built. I never had that first initial circle of sameness to begin with.
I understand now that I will likely never be able to feel a real sense of belonging with people who don't share my neurology. Not the deep kind of belonging that would ease my loneliness.
The first time I ever did feel a sense of belonging was when I discovered the online autistic community. Never before had anyone shared any of my experiences. Never before had anyone been able to understand the things I talked about when trying to explain myself and how I see the world.
I belong with my people. It's just too bad that finding other autistic people offline is very difficult. And that most of us have such difficulties with socializing that socializing in itself can present a problem.
So I am lonely. Some days I give up hope. But others I find it again. After all I don't know what the future will bring. Maybe one day I won't be lonely anymore.
For now I want every autistic person out there who is lonely because they don't have that basic connection of sameness with others to know that they are loved. I love you neurosibling. And I thank you for being my anker against the raging storm of loneliness we face in this non-autistic world.
---
1 REPLY
CATEGORIES
SUPPORT AUTISTICTIC