HOME » BLOG » 15 TIPS FOR SURVIVING THE SUMMER HEAT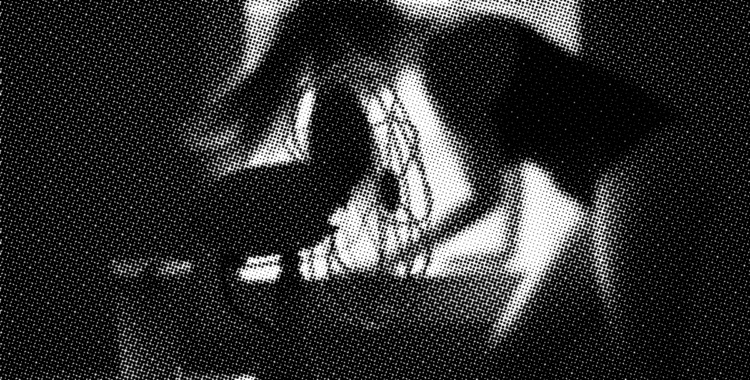 15 TIPS FOR SURVIVING THE SUMMER HEAT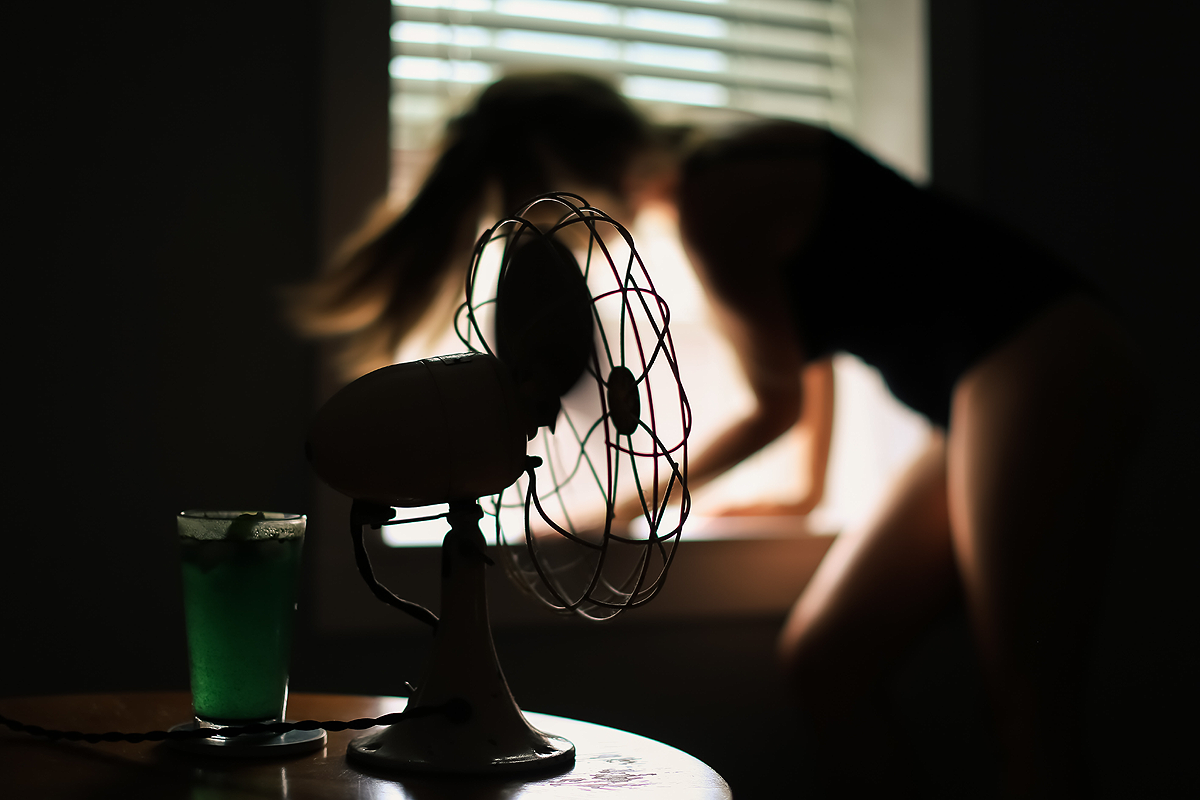 Summer.
What is many people's favorite season can be incredibly difficult to cope with for others. The summer heat can make life difficult. That is certainly true for me as an autistic, chronically ill person.
Nobody ever taught me how to make the heat more bearable. I had to find out myself, over many years of needless suffering. So I decided to share the measures and tools I know that can help cope with the heat. May others not suffer as I have!
1. AIR CONDITIONING
Of course, the most effective way to cope with heat is to minimize it. And the most effective way to minimize heat is air conditioning. But there are many places all over the world where buildings don't have air conditioning. I live in one of those countries. Luckily, there is a way to get air conditioning even if your building doesn't have any built in: mobile air conditioning units.
I find the best mobile AC units are about suitcase size and have two tubes that get hung out a lightly opened window. One tube sucks air from the outside in. That air gets cooled down by the unit and blown into the room. The other tube blows hot air out so it doesn't stay inside your home.
These units are portable, meaning you can move them from room to room. I do this to always cool down the room I stay in.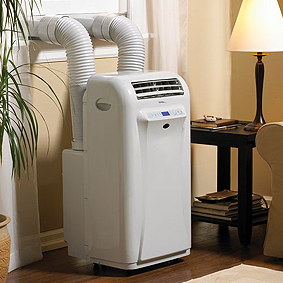 2. ONLY OPEN THE WINDOWS WHEN IT'S COLDER OUTSIDE THAN INSIDE
I close all the windows and blinds our apartment has as soon as either the sun directly hits them, or it gets warmer outside than inside – whichever happens first.
I check the 24-hour temperature forecast every day. Then I plan when to open all the windows and blinds to air our place out, depending on when the temperature will be lower outside than inside. Because this colder period is usually late at night/early in the morning, I set alarms as necessary.
3. COVER WINDOWS WITH WET CLOTH
I take a bed sheet, soak it in cold water in the sink, drain it, and then hang it up in my window. It covers the entire window and as the heat from outside makes the water evaporate, it helps to keep the room cool. I refresh these sheets whenever they get dry.
4. COOLING CLOTHES
There are three kinds of cooling mechanisms I am aware of which cooling clothes use:
1. Integrated ice packs.
2. Phase-changing material.
3. Water absorbent fabric that cools through evaporation.
Clothing that cools with ice packs works pretty much just like putting an ice pack onto your body does – except the ice pack is put into pockets in the clothing item. That way you "wear" the ice pack, meaning you don't have to hold it. This clothing doesn't need airflow to work.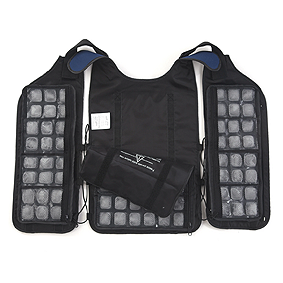 Clothing that cools through phase changing is activated in the fridge or freezer and doesn't require airflow to cool. They are filled with a special Phase Changing Material (PCM) that has a higher than normal freezing point. The material is quicker to freeze which makes the clothing item quicker to re-activate. When worn, the PCM slowly "phase changes" from the cold state into the warm state. It gives off its cold which cools the wearer down.
Clothing that works through evaporation is activated by soaking it in water and requires airflow to cool. These clothes are made from material that soaks in and holds water. As the water slowly evaporates through the wearer's own body heat and the elements in the environment of the wearer, that evaporation cools the wearer down.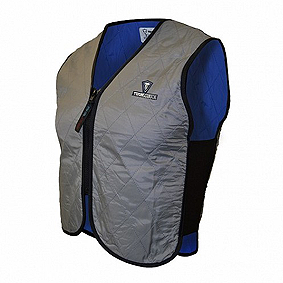 5. WEAR WET CLOTHES AND ACCESSORIES
You can create the same evaporation cooling effect from cooling clothes by wearing wet regular clothing. It just doesn't last as long and thus needs to be re-soaked more frequently. Regular fabric also does get other things wet when sat on or leaned against.
I like to wet my baseball cap before going for a walk when it's hot. This really cools my head down a lot and makes the heat bearable that otherwise wouldn't be.
I also like to wet my entire shirt in the sink, squeeze it out so there is no dripping, and then wear it.
6. WET YOUR SKIN WITH WATER
Wetting skin with water creates the same cooling effect for the body as sweat does – but the sensory input is different from sweat which for me is much less distressing. It's also entirely self-controlled so you can use it whenever you want and need.
I like to keep a wet washcloth or towel next to me which I use to rub my bare arms, legs, neck, and face with from time to time. When the dampness from a wet cloth isn't enough, when I don't have access to a cloth, or when I'm out, I may also wet my skin at the sink, or use water from a water bottle.
7. FANS
Fans don't cool the air down, but they do move it. Moving air makes a hot room feel less hot and stuffy. Having a fan blowing on your bare skin also actually cools you down, especially when combined with wetness from the above-mentioned water on the skin, or damp clothes.
My favorite fans by far are tower fans because they provide a lot of airflow over a large surface area.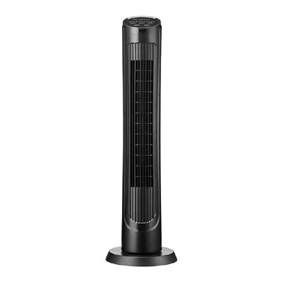 8. COOL YOUR PULSE
I regularly run cold water over the inside of my wrists for about a minute on each side. This cools down my blood and thus my body.
I also sometimes use icepacks to cool down my wrists, the sides of my neck, or the inside of my thighs – though because this means I can't use my hands, I usually save this method for when it gets really unbearable and my other measures aren't enough.
9. DRINK, DRINK, DRINK
Like many autistic people, I struggle to sense when I am thirsty and always struggle to drink enough. But the hotter it gets, the more we sweat, the more important it becomes to drink enough water. So whenever I start getting headaches, dizziness, or other dehydration-related symptoms, I try really hard to remember to drink. If I do manage to drink enough, I notice a definite difference in how well my body can cope with the heat.
10. EAT FOODS THAT HELP YOUR BODY COPE WITH HEAT
Most of the heat generated by our bodies (outside of illness) is generated through digestion. When eating foods that go easy on our digestion, our bodies use less energy to digest and thus create less heat digesting.
Spicy foods create a sweat response in our bodies that can help cool you down – I personally can't cope with spicy foods, nor with sweating, but this is a scientifically proven mechanism so if you can, it might be worth a shot.
Eating foods that give my body plenty of water and electrolytes is helpful to balance out the amount I sweat out due to heat.
12. WEAR LOOSE, THIN, LIGHT COLORED CLOTHING
Wearing tight, thick clothing means air cannot move along the skin, and sweat and heat get trapped in the fabric of the clothing. Wearing loose, thin clothing helps.
When outdoors, it also helps to wear light-colored fabrics because light colors reflect more wavelengths of light. Reflecting more wavelengths leads to less light converted to heat on the body.
13. RETREAT TO COOLER SPACES
Sometimes the heat gets so bad, for so long, that all the measures I can take in our home are just not enough. Then I flee to my parents, who have a house. This means I can stay on the first floor, instead of on the second where our apartment is. I can even retreat into the basement for a day or two if even the ground floor gets unbearable.
If you have access to spaces that are air-conditioned, spending time there instead of in your non-air-conditioned home can also really help.
14. RETREAT INTO THE WATER
If nothing else helps anymore, taking a break from the heat in some water can also really help. I sometimes fill our bathtub with cool water and just lay in it for a while to cool my body down, or I may take a long, cool shower. I used to spend a lot of time in the pool when I was younger which really helped with the heat, but I sadly can't do that anymore.
Just note that your body will try to keep its temperature in a certain range, so if you do use water to get a break from the heat, don't make it too cold, even if that feels counter-intuitive.
15. THIS TOO SHALL PASS
The distress I experience from heat is severe. The hotter it gets, and the longer the heat lasts, the more desperate I get, the more my brain catastrophizes. I also suffer very real physical symptoms from heat like dizziness, headaches, nausea, stomach problems, and if it gets very bad fainting and hospitalization. It doesn't help that I experience time differently than most people. The now always feels like forever to me.
It takes active processing work for me to remind myself and be aware of the fact that heat doesn't last forever, that the state my body is in right now will pass – so actively mentally addressing that fact is a vital part of my heat coping mechanisms.
---
1 comment