CHALLENGING BEHAVIOR – AN ABLEIST CONCEPT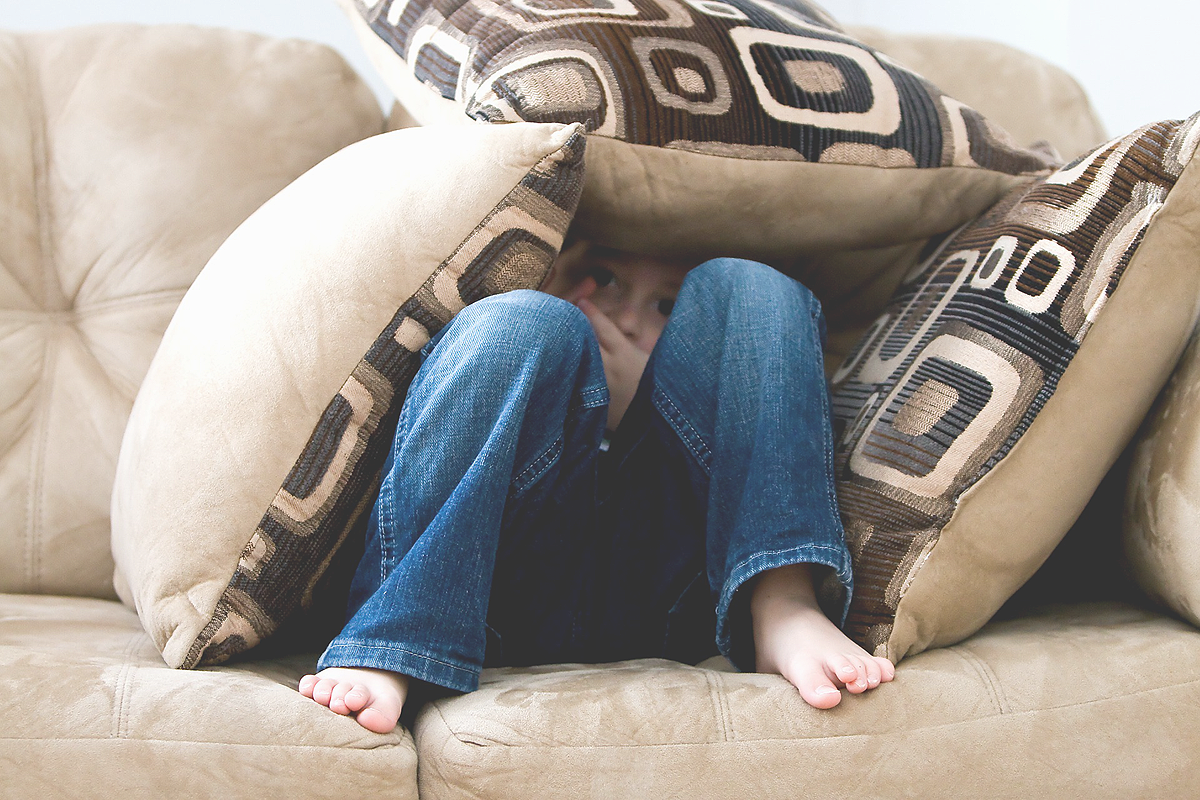 HIER KLICKEN FÜR DIE DEUTSCHE VERSION
PROBLEMVERHALTEN – EIN ABLEISTISCHES KONZEPT
PROBLEM? WARUM UND FÜR WEN?
"Problemverhalten" ist ein vollkommen willkürliches, erfundenes Konzept nichtbehinderter Menschen, um behinderte Menschen in Normen zu zwingen, die ebenfalls vollkommen willkürlich und erfunden sind.
Das Konzept hinter dem Begriff "Problemverhalten" unterstellt zwei Dinge:
1. Dass das in Frage gestellte Verhalten selbst ein Problem ist.
2. Dass die Person, die das Verhalten zeigt, ein Problem für andere verursacht, weil sie das Verhalten verursacht.
Menschen nennen normalerweise Verhalten "Problemverhalten", weil sie finden, dass sie dadurch ein Problem bekommen.
Nicht, weil das Verhalten tatsächlich ein Problem darstellt.
Dies ist often damit verbunden, dass Menschen Dinge erreichen wollen und das "Problemverhalten" dem im Wege steht, weshalb es ein Problem wird, dass es zu lösen gilt, um das eigene Ziel zu erreichen. Oder weil Menschen sich von einem Verhalten gestört fühlen, es nicht verstehen, und wollen, dass es aufhört.
"PROBLEMVERHALTEN" IST EIN ABLEISTISCHES KONZEPT
Die Verwendung des Begriffes basiert auf dem falschen Glauben, dass die Art nichtbehinderter Menschen, Dinge zu tun, die richtige Art ist. Und dass deshalb nichtbehinderte Menschen entscheiden dürfen, was für behinderte Menschen richtig und falsch ist. Dies wiederum basiert auf dem falschen Glauben, dass behinderte Menschen anders und weniger wert sind, als nichtbehinderte Menschen.
Andersherum dürfen behinderte Menschen das Verhalten nichtbehinderter Menschen nicht als Problemverhalten benennen und versuchen, es zu beheben.
Das ist Ableismus (Vorurteile und Diskriminierung gegen Menschen aufgrund ihrer Behinderung).
"PROBLEMVERHALTEN" PATHOLOGISIERT NATÜRLICHES VERHALTEN
Was bei behinderten Menschen "Problemverhalten" genannt wird, ist oft lediglich natürliches Verhalten. Manches ist Verhalten, das auch nichtbehinderte Menschen zeigen. Manches ist Verhalten, spezifisch für behinderte Menschen. Weder das Eine, noch das Andere, sind unnatürlich, falsch, gestört, oder krank. Ihm eine professionelle Bezeichnung zu geben, verwandelt es jedoch in eine Störung und rechtfertigt, es zu behandeln, um es abzustellen.
"PROBLEMVERHALTEN" WIRD BENUTZT, UM BEHINDERTE ZU VERFREMDEN
Viele Verhaltensweisen, die gesellschaftlich akzeptiert sind, wenn nichtbehinderte Menschen sie zeigen, werde als "Problemverhalten" angesehen, wenn behinderte Menschen sie zeigen.
Das nennt sich "verfremden". Behinderte werden als anders angesehen, selbst wenn sie es nicht sind. Dies wird benutzt, um die Andersbehandlung Behinderter zu rechtfertigen.
"PROBLEMVERHALTEN" WIRD OFT NICHT VON DER BEHINDERTEN PERSON VERURSACHT
Tatsächlich ist es oft die nichtbehinderte Person, die etwas "Problemverhalten" nennt, die überhaupt erst ein Problem schafft.
Anstatt einfach die natürliche Art behinderter Menschen zu akzeptieren, entscheidet die nichtbehinderte Person, ein Verhalten problematisch zu finden. So shcafft man Probleme, wo keine existieren.
"Problemverhalten" wird oft von genau den Personen verursacht, die sich darüber beschweren.
Stimming von Autisten wird beispielsweise oft von überwältigender sozialer Interaktion, oder einer Umgebung, die Reizverarbeitungsbedürfnisse ignoriert, ausgelöst. Beides Dinge, die oft von Nichtautisten um die Autisten herum verursacht werden. Oder von einer Umgebung, die von Nichtautisten geschaffen wurde. Nicht von Autisten selber.
"PROBLEMVERHALTEN" ALS RECHTFERTIGUNG FÜR UNRECHT
Sobald ein Verhalten als "Problemverhalten" deklariert wurde, wird es gesellschaftlich akzeptiert, zu versuchen, es zu korrigieren.
Besteht ein Problem, muss es gelöst werden. Und weil die behinderte Person als Verursacher des Problems gesehen wird, glaubt die Gesellschaft, dass es nichts ausmacht, wenn die Problemlösung der Person schadet. Weil es gesellschaftlich akzeptiert ist, dass du ein Teil des Problems bist, wenn du nicht Teil der Lösung bist. Also wirst du auch wie ein Problem behandelt.
Autisten werden im Judge Rotenberg Zentrum für "Problemverhalten" hunderte Male pro Tag mit Elektroschocks gefoltert.
Subtilere Formen der Entmenschlichung aufgrund von "Problemverhalten" geschieht behinderten Menschen jeden Tag. Am Häufigsten ist vielleicht, nicht ernst genommen zu werden.
Es herrscht ein grundsätzlicher Mangel an Respekt. Und nur, weil bestimmte Verhaltensweisen einmal als problematisch deklariert wurden. Nicht, weil es einen legitimen Grund dafür gibt, die behinderte Person weniger ernst zu nehmen, als eine nicht behinderte Person.
"Problemverhalten" wird oft als Hinweise dafür angesehen, dass eine behinderte Person weniger intelligent ist, was dann als Rechtfertigung für Misshandlungen benutzt wird.
Nichtbehinderte Menschen scheinen prinzipiell zu erwarten, dass behinderte Menschen in der Öffentlichkeit ihre "Problemverhalten" unterdrücken. Ich habe früher bereits HIER über Passing geschrieben.
IST "PROBLEMVERHALTEN" JEMALS EIN AKZEPTABLER BEGRIFF?
Nicht, solange es mit dem Konzept verbunden ist, unter dem er historisch benutzt wurde und noch heute benutzt wird.
Theoretisch, wenn wir lediglich den Begriff selbst betrachten, ohne das damit verknüpfte Konzept – ja.
Verhalten kann definitiv problematisch sein. Solange der Begriff angemessenerweise und für jeden gleichwertig verwendet würde, wäre er in Ordnung.
Das würde auch bedeuten, dass nur tatsächlich problematisches Verhalten auch "problematisch" genannt würde. Also nur Verhalten, das potentiell oder tatsächlich schädlich ist. Nicht Verhalten, das nur anders ist.
WAS KANN ICH STATTDESSEN SAGEN?
Eine gute Alternative für "Problemverhalten" zu finden hängt also davon ab, was genau man beschreiben möchte.
"Problemverhalten" könnten beispielsweise sein:
– Bewältigungsmechanismen
– Anzeichen einer Notlage
– Stimming
– Selbstverletzung
– eine andere Art des Seins
---
Ich möchte alle dazu ermuntern, die #BehaviorsMean (#VerhaltenBedeutet) Diskussion zu diesem Thema auf Twitter HIER zu lesen.
CHALLENGING? WHY AND FOR WHOM?
"Challenging Behavior" is an entirely arbitrary made-up concept that allows abled people to force disabled people into norms that are also completely arbitrary and made-up.
The concept of the term "challenging behavior" suggests two things:
1. That the behavior in question is in itself a problem.
2. That the person displaying the behavior is the one causing a problem for others because they are causing the behavior.
People usually call behavior "challenging behavior" because they feel challenged by it.
Not because the behavior is an actual challenge.
This is often tied to people wanting things and the "challenging behavior" getting in the way, thus becoming a challenge to overcome to reach their goal. Or by people feeling bothered by a behavior, don't understand it, and want it to stop.
"CHALLENGING BEHAVIOR" IS AN ABLEIST CONCEPT
The use of the term is based on the false belief that abled peoples ways are the correct ways. Thus abled people get to decide what is and isn't correct behavior for disabled people. This in turn is based on the false belief that disabled people are different and lesser than abled people.
The other way around disabled people are not allowed to label abled peoples behaviors challenging and attempt to correct them.
That is ableism (prejudice and discrimination based on a persons disability).
"CHALLENGING BEHAVIOR" PATHOLOGIZES NATURAL BEHAVIOR
What is deemed "Challenging Behavior" in disabled people is often just natural behavior. Some is behavior abled people also show, some is specific to disabled people. Neither is unnatural, wrong, disordered, or sick. However, giving it a professional label turns it into a pathology and justifies treating it to stop it.
"CHALLENGING BEHAVIOR" IS USED TO OTHER DISABLED PEOPLE
Many behaviors that are seen as socially acceptable when engaged in by non-autistic people are considered "challenging behavior" when engaged in by autistic people.
This is called "othering". Disabled people are seen as different even when they aren't. This is used to justify treating them differently than abled people.
"CHALLENGING BEHAVIOR" IS OFTEN NOT CAUSED BY THE DISABLED PERSON
In fact it is often the abled person determining something "challenging behavior" that creates the challenge in the first place.
Instead of just being okay with the disabled persons way of doing things, the abled person decides to find a behavior problematic. That is how you create a problem where there is none.
"Challenging Behavior" is often caused by the very people complaining about it.
Stimming in autistic people for example is often triggered as a reaction to overwhelming social interaction, or an environment that disregards sensory needs. Both things are often caused by the non-autistic people around the autistic person. Or the environment created by the non-autistic people. Not the autistic person themselves.
"CHALLENGING BEHAVIOR" AS JUSTIFICATION FOR INJUSTICE
Once a behavior has been declared "challenging behavior" it becomes socially acceptable to attempt to correct that behavior.
If there is a problem, it must be solved. And since the disabled person is seen as causing the problem society believes it doesn't matter, if the solution harms them. Because it is socially acceptable that if you aren't a part of the solution you're a part of the problem. So you will be treated as the problem.
Autistic people are being shocked with portable electroshock devices hundreds of times a day at Judge Rotenberg Center for so called "challenging behaviors".
More subtle forms of dehumanization on the grounds of "challenging behavior" happen to disabled people every day. The most common might be to not be taken seriously.
There is a general lack of respect. And only because certain behaviors have once been declared challenging. Not because there is an actual reason for why the disabled person should be less respected or taken less seriously than an abled person.
"Challenging behavior" is often declared an indicator that a disabled person is less intelligent which then is used to justify mistreatment.
Abled people generally expect disabled people to not engage in their "challenging behaviors" in public. I wrote about passing before HERE.
IS "CHALLENGING BEHAVIOR" EVER AN ACCEPTABLE TERM?
Not as long as it is attached to the concept in which it has been used historically and still is used today.
Theoretically, if we were to only discuss the term itself without a concept attached – yes.
Behaviors absolutely can be challenging. And as long as the term is used appropriately for everybody equally it would be fine.
That would also mean that only actual problematic behaviors would be labeled "challenging". So only behaviors that can or do cause actual harm. Not behaviors which are just different.
SO WHAT CAN I SAY INSTEAD?
Finding a good alternative for "Challenging Behavior" depends on your specific context.
"Challenging Behaviors" could for example be:
– coping mechanisms
– signs of distress
– stimming
– self harm
– a different way of being
---
I want to encourage everyone to read the #BehaviorsMean twitter conversation about this issue HERE.
---
CATEGORIES
SUPPORT AUTISTICTIC