SOCIALIZING WHILE AUTISTIC – HOW TO SURVIVE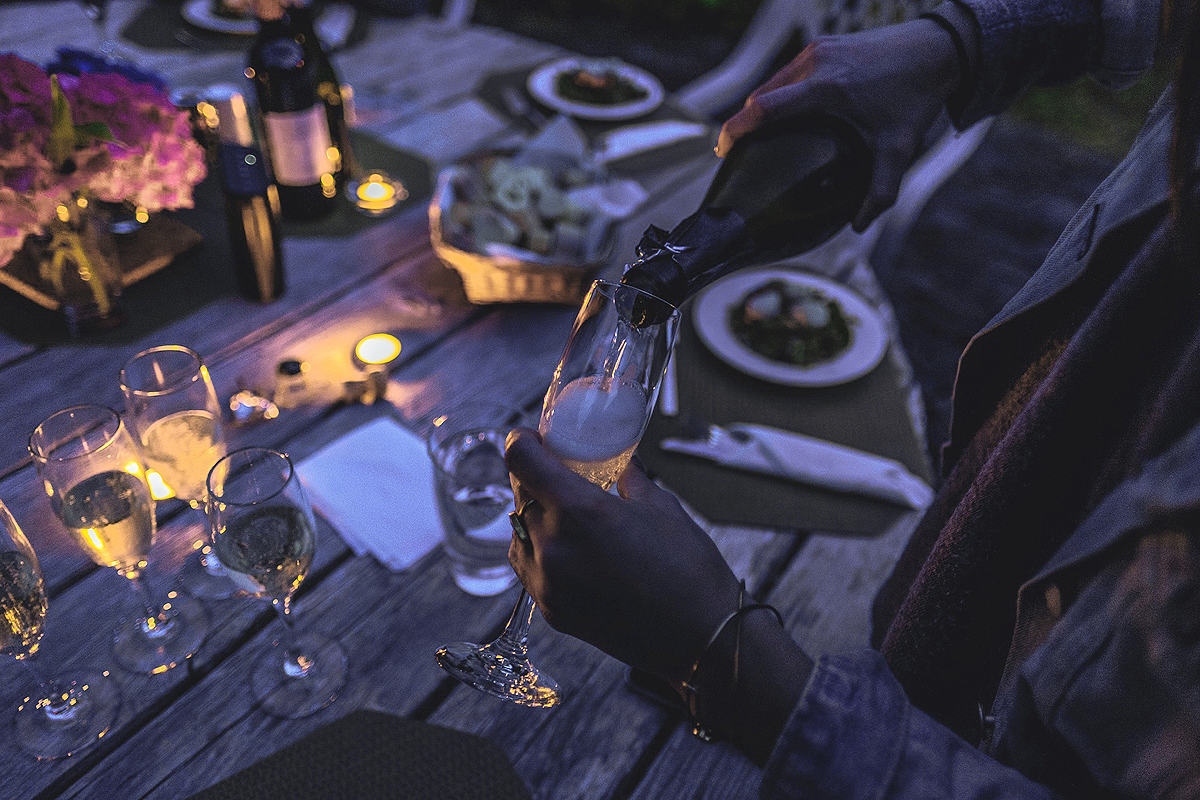 HIER KLICKEN FÜR DIE DEUTSCHE VERSION
SOZIALKONTAKT FÜR AUTISTEN – WIE MAN IHN ÜBERLEBT
SOZIALE INTERAKTION IST KRÄFTEZEHREND FÜR AUTISTEN
Unfreiwilliger Sozialkontakt ist unglaublich kräftezehrend. Aber auch freiwilliger Sozialkontakt ist ermüdend. Und selbst, wenn man Spaß hat, kann er uns vollkommen erschöpft zurücklassen. Für die meisten von uns lässt er sich jedoch nicht komplett vermeiden, also müssen wir Wege finden, ihn zumindest zu überleben. Bonuspunkte, wenn er einem gefallen kann!
Anpassungen für autistische Bedürfnisse zu schaffen, und sich zur Selbstfürsorge aus sozialen Situationen zurück zu ziehen, sollte gesellschaftlich universal akzeptiert sein. Es sollte keine Rechtfertigung gefordert sein, keine Entschuldigung notwendig, keine Scham gefühlt, keine Schuld zugewiesen. Das ist es, worauf wir hinarbeiten, wenn wir uns für Autismusakzeptanz einsetzen.
Aber wir müssen anerkennen, dass dieses Ideal aktuell für die meisten von uns nicht Realität ist. Autistischer Overload und Erschöpfung von sozialer Interaktion sind jedoch Realität. Das Bedürfnis Pausen zu machen ist Realität.
Autistische soziale Anpassungen und Rückzug dienen dazu, Energie zu sparen und wieder auf zu laden, damit man soziale Ereignisse nicht komplett verlassen, oder ganz vermeiden muss. Verschiedene Faktoren tragen dazu bei, uns während sozialer Ereignisse unsere Energie zu entziehen:
1. Direkter Sozialkontakt. Nonverbale Kommunikation analysieren müssen, Empathie zeigen, etc.
2. Sprache verarbeiten müssen. Menschen zuhören, Gespräche verfolgen, oft mehrere Personen gleichzeitig, unsere eigene Sprache verarbeiten, selber kommunizieren müssen, etc.
3. Reizverarbeitung. Gespräche, Menschen die sich bewegen, Geschirr das klirrt, Essengeräusche, Stühle die sich bewegen, Musik, etc.
SOZIALE EREIGNISSE FÜR OFFENE AUTISTEN LEICHTER MACHEN
Wenn man offen autistisch ist, lauten die Schlüsselworte 'Akzeptanz und Anpassung'.
Ein paar Ideen:
1. Zielgerichteter Sozialkontakt ist oft einfacher, als freier.
2. Pausen machen, wenn nötig.
3. Gehen, absagen, oder Sozialkontakt vermeiden, wenn nötig.
4. Menschen wissen lassen, was geht und was nicht.
"Bitte formuliere das als Ja oder Nein Frage."
"Ich kann gerade nicht sprechen."
"Ich kann nur einer Person auf einmal zuhören."
"Können wir uns da drüben unterhalten? Hier ist es zu laut für mich."
"Ich muss mal etwas nach draußen, es wird mir gerade zu viel hier."
"Ich kann nicht gleichzeitig Augenkontakt halten und ein Gespräch führen."
Etc.
5. Anpassungen für Reizüberflutung nutzen (Mütze, Sonnenbrille, Gehörschutz, Stimspielzeuge etc.)
6. Alternative Kommunikationsmöglichkeiten nutzen.
7. Stimming.
MASKIEREN LÄSST AUTISTISCHE BEDÜRFNISSE NICHT VERSCHWINDEN
Nun können einige von uns nicht immer oder niemals offen autistisch sein. Einige von uns müssen ihren Autismus verstecken und MASKIEREN. Einige von uns mögen offen autistisch sein, sind aber nicht immer oder gar nicht in der Lage, ihre Bedürfnisse Anderen zu erklären. Manchmal ist es einfacher, oder sicherer, aktuell als gesellschaftlich akzeptiert geltende Möglichkeiten zu nutzen, um eine kurze Pause zu bekommen.
Wenn offen autistisch zu sein keine Option ist, bleiben unsere autistischen Bedürfnisse während sozialer Ereignisse trotzdem die gleichen. Sie müssen erfüllt werden, um Overload und Burnout zu vermeiden. Wenn Anpassung und offen autistischer Rückzug also nicht zugänglich sind, ist es für unsere autistische Gesundheit unerlässlich, andere Optionen zum Rückzug zu haben.
SOZIALE EREIGNISSE FÜR MASKIERENDE AUTISTEN LEICHTER MACHEN
Wenn man nicht offen autistisch ist, lauten die Schlüsselworte 'aktuell gesellschaftlich akzeptierte Wege, sich während sozialer Ereignisse zurück zu ziehen'.
Ein paar Ideen:
1. Zur Toilette gehen.
2. Kurz auf der Terasse, dem Balkon etc. Luft holen gehen.
3. Den Tisch decken.
4. Den Tisch abdecken.
5. Nachschub an Getränken oder Snacks für Andere oder sich selbst holen.
6. Alles holen, was sich während des Ereignisses als fehlend herausstellt.
7. Spülen, oder den Geschirrspüler einräumen.
8. Kurz den Müll rausbringen.
9. Nach anwesenden Haustieren sehen.
10. Nach anwesenden Kindern sehen.
11. Sich etwas um die Kinder kümmern.
12. Zur Tür gehen, wenn es klingelt. Ja, immer noch Sozialkontakt ABER weg vom Hauptereignis.
13. Handy checken.
14. Etwas aus seiner Tasche holen gehen oder etwas in seiner Tasche suchen.
15. Etwas Interessantes finden, das man sich ansehen, oder fotografieren kann.
(16. Raucherpausen. Ich rauche nicht, aber viele schon und es ist eine große Möglichkeit für Pausen.)
Einiges hiervon hängt natürlich davon ab, um welche Art soziales Ereignis es sich handelt, wo es ist, mit wem man dort ist etc. Aber ich denke, die Idee ist klar.
Es gibt außerdem Wege, soziale Ereignisse leichter zu machen, für die man sich nicht körperlich entziehen muss:
1. Sicherstellen, dass man vor und während sozialer Ereignisse genug isst und trinkt.
2. Essen und Trinken sind auch gute Wege, sich Zeit zu verschaffen, ehe man jemandem antworten muss. Sich auf sein Essen/Trinken zu konzentrieren sorgt meist dafür, dass Andere einen etwas in Ruhe lassen.
3. Bei der kleinsten Menschengruppe bleiben.
4. Bei den Menschen bleiben, von denen man weiß, dass man mit ihnen am leichtesten reden kann.
5. Im ruhigsten Raum bleiben.
6. Mit dem Rücken zur Wand sitzen, damit niemand hinter einem her laufen kann.
7. Ohrenstöpsel sind oft eine Option, auch wenn man nicht offen autistisch ist. Kopfschmerzen beispielsweise sind hierfür eine gesellschaftlich akzeptierte Erklärung.
Nochmal. Als autistisch akzeptiert zu werden, mit all unseren autistischen Bedürfnissen, ist das Ideal auf das wir hinarbeiten. Aber selbst, wenn das nicht die aktuelle Realität ist, bitte kümmert euch so gut es geht um euch!
SOCIALIZING IS EXHAUSTING WHEN YOU ARE AUTISTIC
Involuntary socializing is utterly draining. But even voluntary socializing is tiresome. And even when you are having fun, it can still leave you completely depleted. For most of us it can't be completely avoided though so we need to figure out how to at least survive social occasions. Bonus for being able to enjoy them!
Accommodating autistic needs and retreating from social situations for self-care should be universally socially acceptable. There shouldn't be any justification needed, no excuses necessary, no shame felt, no blame given. That's what we are working towards when we advocate for autism acceptance.
But we have to acknowledge that this ideal currently isn't reality for most of us. The autistic overload and exhaustion from social interaction however are reality. The need to take breaks is reality.
Autistic social accommodations and retreat serve to preserve and recharge energy so one doesn't have to leave or avoid the social occasion altogether. There are several factors that suck our energy during social occasions:
1. Direct social interaction. Analyzing non-verbal communication, empathizing, etc.
2. Having to process speech. Listening to people, following conversations, often multiple people at a time, processing our own speech, having to communicate, etc.
3. Sensory stimuli. Conversations, people moving, dishes clinking, eating sounds, chairs moving, people walking around, music, etc.
MAKING SOCIAL OCCASIONS EASIER WHILE OPENLY AUTISTIC
If you are openly autistic the key words are 'acceptance and accommodation'.
Some ideas:
1. Goal/purpose oriented socializing is often easier than free socializing.
2. Take breaks as needed.
3. Leave, cancel, or avoid social occasions as needed.
4. Let people know what you can or can't do.
"Please rephrase that as a Yes or No question."
"I can't talk right now."
"I can only listen to one person at a time."
"Can we talk over there? It's too loud for me here."
"I need to go outside for a bit, getting overwhelmed."
"I can't do eye contact and hold a conversation at the same time."
Etc.
5. Use sensory accommodations (hat, sunglasses, ear defenders/ear plugs, stim toys, essential oil etc.).
6. Use alternative communication.
7. Stim freely.
MASKING DOESN'T MAKE AUTISTIC NEEDS DISAPPEAR
Now some of us aren't always or ever openly autistic. Some of us have to hide and
mask. Some of us might be openly autistic but not always or ever have the ability to explain our needs. Sometimes it can be easier or safer to use a currently universally socially acceptable way to get a short break.
If being openly autistic is not an option, autistic needs during social occasions still remain. They must be fulfilled to avoid overload and burnout. If accommodation and openly autistic social retreat aren't available, having other options for social retreat is vital for autistic health.
MAKING SOCIAL OCCASIONS EASIER WHILE MASKING
If you aren't openly autistic the key words are 'currently socially acceptable ways to retreat during social occasions'.
Here are some ideas:
1. Go to the toilet.
2. Go get some fresh air on the patio, balcony, in the backyard etc. for a minute.
3. Set the table.
4. Un-set the table.
5. Get more drinks or snacks for others or yourself.
6. Get anything that turns out to be missing during the event.
7. Do the dishes or load the dishwasher.
8. Take out the trash real quick.
9. Check on any pets present.
10. Check on any kids present.
11. Take care of the kids for a while.
12. Answer the door each time a guest arrives. Yes still socializing BUT away from the main group.
13. Check your phone.
14. Get something out of your bag or search for something in your bag.
15. Find something interesting to go and look at or take a picture of.
(16. Smoke breaks. I don't smoke but many do and it's a big way to get a break.)
Some of these depend on what kind of social occasion it is, where it is, who is there etc. but I think you get the idea.
There are also ways to make social gatherings easier while masking without physically removing yourself:
1. Make sure to eat and drink enough before and during social gatherings.
2. Eating/drinking something is also a good way to give yourself time to reply to people.
Focusing on your food/drink also often means people will leave you alone for a bit.
3. Stay with the smallest group of people.
4. Stay with the people you know you have the easiest time talking to.
5. Stay in the calmest room.
6. Sit with your back to a wall so nobody walks around behind you.
7. Ear plugs are often an option even when not openly autistic. A headache is usually an acceptable explanation.
Again. Being accepted as autistic with all our autistic needs is the ideal we strive for.
But even if that isn't your current reality, please take care of yourself as well as you can!
---
CATEGORIES
SUPPORT AUTISTICTIC