AUTONOMY IN MY LIFE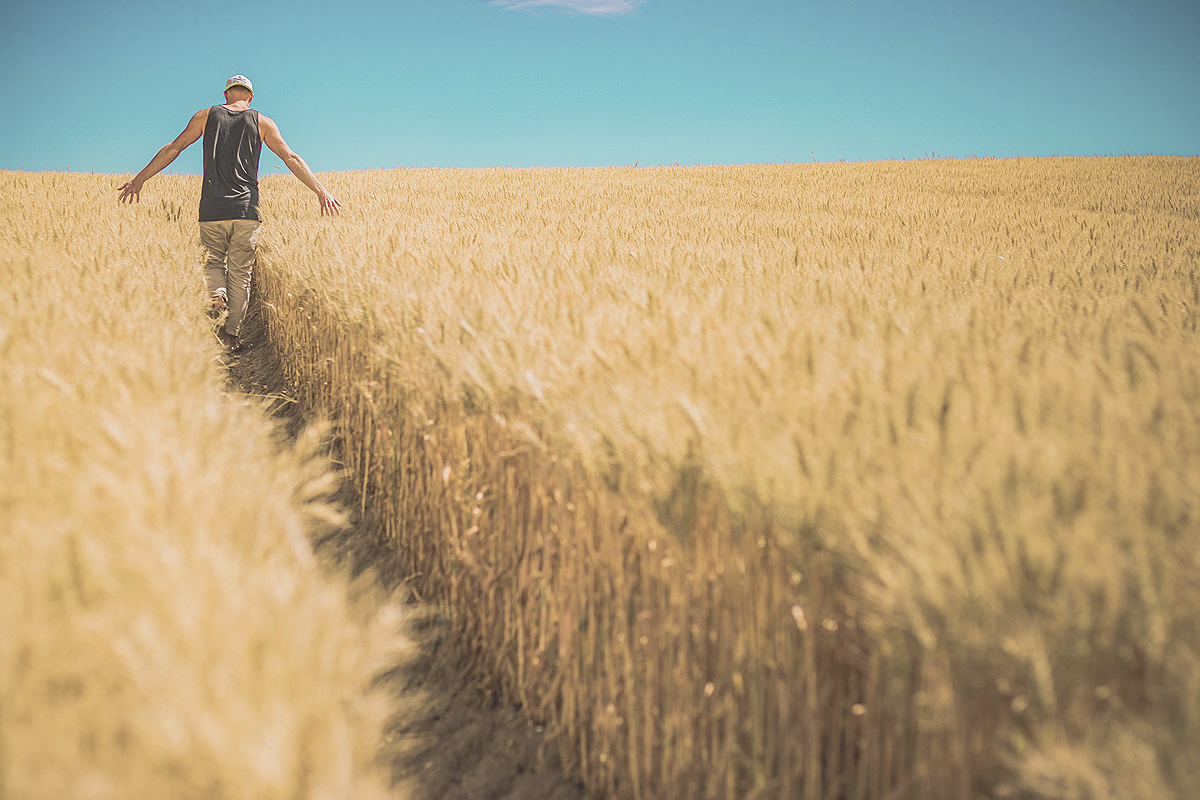 HIER KLICKEN FÜR DIE DEUTSCHE VERSION
AUTONOMIE IN MEINEM LEBEN
WARUM ICH VON UNERREICHBARER UNABHÄNGIGKEIT ZU AUTONOMIE GEWECHSELT HABE
Wie die meisten von uns, wurde auch ich mit Unabhängigkeit als meinem höchsten Ziel gesetzt von allen um mich herum großgezogen. Ich habe in einigen Bereichen Unabhängigkeit erreicht. In anderen nicht. Und egal, was ich versucht habe und wie sehr ich mich angestrengt habe, ich habe es einfach nicht geschafft.
Letztendlich hat das Beharren auf unerreichbare Unabhängigkeit mich beinahe umgebracht. Ich habe ein schweres autistisches Burnbout erlitten und erhole mich davon noch heute – vier Jahre später.
Endlich hat meine Selbstanalyse mich zu der Erkenntnis geführt, dass es für mich einfach nicht realistisch war, die selben Dinge erreichen zu wollen, wie die Menschen um mich herum. Weil ich andere Fähigkeiten, Behinderungen, und Bedürfnisse hatte, als sie. Ich habe verstanden, dass ich Dinge auf meine Art tun musste, um gesund und erfolgreich zu sein. So habe ich Autonomie über erzwungener Unabhängigkeit für mich entdeckt.
Der größte Unterschied zwischen dem dauernden Kampf für unerreichbare Unabhängigkeit und Autonomie für mich ist eine unglaubliche Kraftersparnis, was einen positiven Effekt für meine Gesundheit hat.
Der andere große Effekt, den diese Veränderung für mich hat ist mein deutlich besseres Selbstwertgefühl. Ich versage nicht andauernd dabei, ein unmögliches Ziel erreichen zu wollen, das von anderen Menschen gesetzt wurde. Stattdessen stelle ich mich selbst für meinen eigenen, persönlichen Erfolg auf meine Art auf.
WIE ICH AUTONOMIE BENUTZE
Hier sind ein paar Beispiele dafür, wie ich in meinem Leben von unerreichbarer Unabhängigkeit zu Autonomie gewechselt habe:
ICH KANN NICHT KOCHEN
UNERREICHBARE UNABHÄNGIGKEIT
Ich habe ununterbrochen versucht, kochen zu lernen. Kochbücher, selbstgemachte Rezeptkarten, Onlinetutorials, mit meinem Mann, meiner Mutter, meiner Betreuerin…jedes Mal blieb ich vollkommen erschöpft zurück, hatte oft Meltdowns, und brauchte Tage, um mich von jeder gekochten Mahlzeit zu erholen. Ich habe mich wie ein totaler Versager gefühlt und hatte Angst, mich nicht selbst versorgen zu können.
AUTONOMIE
Ich versuche nicht mehr, zu kochen. Stattdessen mache ich, was ich kann. Ich wärme fertige Mahlzeiten auf. Ich esse ausserdem in meiner Behindertenwerkstatt. Manchmal bestellen mein Mann und ich online Essen. Wenn bei uns frisch gekocht wird, kocht mein Mann. Ich helfe Dinge zu schnippeln, wenn ich kann.
Vielleicht versuche ich das mit dem Kochen nochmal in der Zukunft. Wenn ich das Gefühl habe, dass ich es schaffen kann.
---
ICH KANN MICH AN NICHTS ERINNERN
UNERREICHBARE UNABHÄNGIGKEIT
Ich habe alles Mögliche versucht, um mich an Dinge zu erinnern. Kalender auf meinem Handy, Planer, Wecker…Ich vergesse letztendlkich immer diese Dinge zu benutzen. Ich habe viele Termine und Aufgaben vergessen. Ich war frustriert und habe mich wie ein Versager gefühlt.
AUTONOMIE
Jetzt verstehe ich, dass meine Exekutive Dysfunktion mich davon abhält, die Dinge verlässlich zu benutzen, die mir theoretisch helfen würden. Ich sage jetzt ehrlich "Ich werde das vergessen.", wenn Menschen mich darum bitten, etwas für sie zu tun. "Daran wirst du mich solange erinnern müssen, bis es fertig ist." ist jetzt ein wichtiger Teil meines Lebens. Mein Mann und meine Mutter spielen eine große Rolle dabei, mich an Termine und Aufgaben zu erinnern.
Ich versuche auch weiter, meine Helfer zu benutzen, denn wenn ich sie benutze helfen sie mir ungemein und ich liebe meinen Planer. Aber wnen ich es vergessen, akzeptiere ich das und gebe mir nicht mehr selbst die Schuld.
---
ICH HABE SCHWIERIGKEITEN BEIM ENTSCHEIDUNGEN TREFFEN
UNERREICHBARE UNABHÄNGIGKEIT
Ich habe jede noch so kleine Entscheidung von Anfang bis Ende recherchiert, ehe ich sie treffen konnte. Oft kam ich nicht weiter, weil ich nicht genug Informationen sammeln konnte, um mich zu entscheiden, weil ich zu viele Entscheidungen gleichzeitig recherchieren musste, oder weil ich zu erschöpft war, um zu recherchieren. Ich hatte oft Meltdowns, wegen anstehenden Entscheidungen. Ich hatte viel Druck, Stress, und Angst über Entscheidungen.
AUTONOMIE
Wenn ich keine Entscheidung treffen kann, dann…tu ich es eben nicht. Ich sage jetzt oft "Ich kann das gerade nicht entscheiden. Ich lass es dich wissen, sobald ich es kann." Ich benutze auch oft "Ich kann das gerade nicht entscheiden. Bitte entscheide du für mich.".
Besonders bei faktisch unwichtigen Entscheidungen, die mein Gehirn als zu wichtig einstuft, um schnell zu entscheiden. Wie, wenn mein Mann mich fragt, was er am Wochenende kochen soll. Oder wenn meine Chefin mich fragt, welche von drei Aufgaben ich zuerst erledigen möchte.
WHY I SWITCHED FROM UNACHIEVABLE INDEPENDENCE TO AUTONOMY
Like most of us, I was raised with independence set as my ultimate goal by everyone around me. I achieved independence in some areas. In others, I didn't. And no matter what and how hard I tried, I just couldn't get there.
Ultimately, striving for unachievable independence has nearly killed me. I suffered severe autistic burnout, ended up in the hospital, and am still recovering today – four years later.
Ultimately my self-analysis lead me to the realization that trying to achieve the same things as the people around me simply wasn't realistic. Because I had different abilities, disabilities, and needs from them. I understood that I needed to do things my way to be healthy and successful. That's how I discovered autonomy over forced independence.
The biggest difference between struggling for unachievable independence versus going for autonomy for me is a huge preservation of energy which has a positive effect on my health.
The other big effect this change has on me is my much better self-esteem. I am not constantly failing to achieve an impossible goal really set for me by other people. Instead, I am setting myself up for my own personal success my way.
HOW I USE AUTONOMY
Here are some examples of how I switched from striving for unachievable independence to autonomy in my life:
I CAN'T COOK
UNACHIEVABLE INDEPENDENCE
I kept trying different ways to learn how to cook. Cookbooks, recipe cards I made myself, online tutorials, with my husband, Mom, and carer…I ended up exhausted every single time, often had meltdowns, and needed days of recovery for every meal I ended up cooking. I felt like a total failure and I was terrified of not being able to feed myself.
AUTONOMY
I don't try to cook anymore. Instead, I go with what I CAN do. I heat up ready-made meals. I also eat lunch at my sheltered workshop. Sometimes my husband and I order food online. If there is fresh food prepared in our household it's my husband who cooks. I help cutting things if I can.
I may try cooking again in the future. If I feel like I can handle it.
---
I CAN'T REMEMBER THINGS
UNACHIEVABLE INDEPENDENCE
I kept trying all kinds of things to help me remember stuff. The calendar on my mobile phone, planners, alarms…I always ended up forgetting to use these things. I forgot a ton of appointments and tasks. I was frustrated and felt like a failure.
AUTONOMY
I now understand my Executive Dysfunction prevents me from being able to reliably use the items that would theoretically help me remember things. I say honestly "I won't be able to remember that." when people ask me to do stuff for them. "You will need to remind me of this until it's done." is a big part of my life now. My husband and Mom play a huge role in reminding me of appointments and tasks.
I still try using my helper items because when I do remember they really help me and I love my planner. But if I forget I accept it and don't blame myself anymore.
---
I HAVE TROUBLE MAKING DECISIONS
UNACHIEVABLE INDEPENDENCE
I would research every single decision I had to make before being able to make it. I often got stuck because I couldn't get enough information to be able to make a decision, had too many decisions I was researching at the same time or was too exhausted to research. I got a lot of meltdowns trying to decide things. I had a lot of pressure, stress, and anxiety over decision making.
AUTONOMY
If I can't make a decision I just…don't. I now often say "I can't decide this right now. I'll let you know when I can.". I also use "I can't decide this right now. Please decide for me." rather frequently.
Especially around factually unimportant everyday decisions that my brain declares too important to decide quickly. Like when my husband asks me what to cook for lunch during the weekend. Or when my boss asks me which task out of three I want to do first.
---
1 REPLY
CATEGORIES
SUPPORT AUTISTICTIC