FOOD – AUTISM AND EATING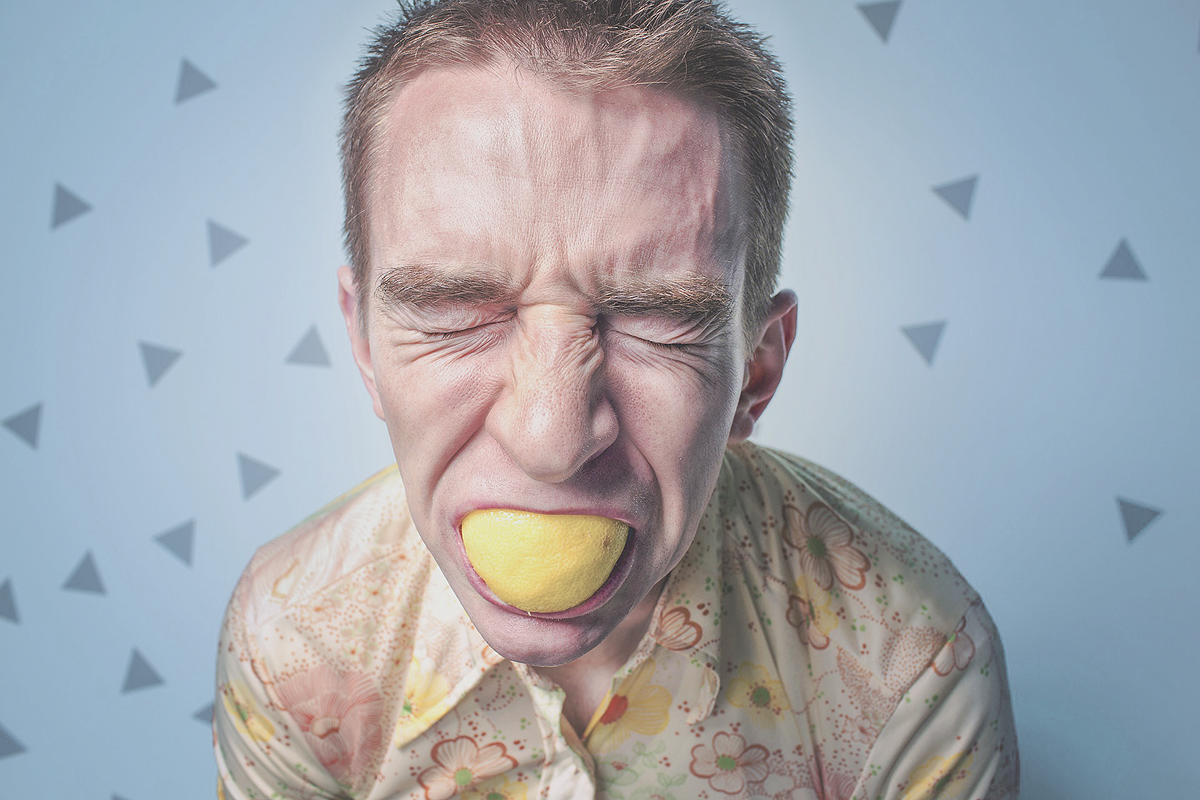 HIER KLICKEN FÜR DIE DEUTSCHE VERSION
NAHRUNG – AUTISMUS UND ESSEN
ESSEN – EIN SENSORISCHES GANZKÖRPERERLEBNIS
Essen ist ein sensorisches Ganzkörpererlebnis und als Autist gilt das für mich umso mehr. Essen füllt nicht nur meinen Magen und stillt meinen Hunger. Geruch, Geschmack, Gefühl, Struktur – Essen stimuliert all meine Sinne.
Das kann sowohl wirklich toll sein, wie auch wirklich schrecklich.
Wenn ich Dinge esse, die ich mag, ist mein ganzer Körper glücklich. Ich erlebe den Geruch und den Geschmack, ich fühle die Struktur. Kauen ist ein prima Stim. Vertraute Geschmäcker sind eine Quelle von Sicherheit, Geborgenheit, und Behaglichkeit.
Wenn ich mag, was ich esse, stimme ich zufrieden, vokalisiere viele "Hm!"s und kleine Quietscher, die mein Mann als verlässliche Zeichen dafür wertschätzt, dass es mir schmeckt. Gutes Essen entspannt mich intensiv. Ich liebe es, Essen das nicht tropft mit den Händen zu essen, weil ich hauptsächlich mit den Händen stimme und Essen anzufassen ist ein intensivse sensorisches Erlebnis.
Wenn ich Dinge esse, die ich nicht mag, ist mein ganzer Körper unglücklich. Schlechte Gerüche retten mich oft vor dem nächsten Schritt – schlechtem Geschmack. Schlechte Gerüche, Geschmäcker, und Strukturen triggern eine Reaktion in meinem ganzen Körper. Meine Muskeln verspannen sich, mein Magen streikt, mir wird schlecht, vielleicht muss ich sogar würgen.
Wenn es ganz schlimm ist, muss ich ausspucken, was auch immer ich im Mund habe. Ich schäme mich heute nicht mehr dafür und ich lasse mich von niemandem zwingen, Dinge zu essen, jetzt wo ich erwachsen bin und diese Macht habe. Ich fühle intensiv mit Autisten, die diese Autonomie nicht haben. Es ist eine quälende Erfahrung, Dinge essen zu müssen, die deinen gesamten Körper angreifen.
Es gibt bestimmte Dinge, die ich nicht essen kann, weil sie augenblicklich Reizüberflutung auslösen. Fett an Fleisch ist so ein Ding. Die Struktur und das Gefühl in meinem Mund lassen mich augenblicklich würgen. Kokosnuss und Ananas gehen auch gar nicht. Fisch ist ebenfalls ein großes Problem. Essen, das zwischen meinen Zähnen stecken bleibt, ist ein Problem. Und an manchen Tagen kämpfe ich damit, richtig zu schlucken. Ein weiteres Problem ist breiiges Essen. Und ich mag es gar nicht, wenn verschiedene Nahrungsmittel auf meinem Teller sich berühren oder gar vermischt sind.
Wir alle haben Dinge, die wir nicht essen wollen. Autisten können bestimmte Dinge nicht essen, weil unsere körperlichen Reaktionen viel stärker sind, als die von Nichtautisten. Und das ist okay!
Ich probiere trotzdem regelmäßig neue Dinge, weil ich es unheimlich liebe, neue Lieblingsessen zu entdecken. Aber ich zwinge mich nicht dazu, Dinge zu essen, die negative Reaktionen verursachen. Wenn ich etwas Neues probiere, rieche ich meist zuerst daran, um zu sehen, ob es zu probieren für mich tatsächlich sicher ist. Dies wird von Anderen oft als abwertend angesehen, aber es ist lediglich eine notwendige Sicherheitsmaßnahme, um mich zu schützen.
MEINE SINNE SIND HYPERSENSIBEL
Ich wurde, genauso wie viele Autisten, unter dem Stigma erzogen, ein pingeliuger Esser zu sein. Bin ich nicht. Ich habe lediglich edürfnisse, die ich erfüllen muss, um gesund und glücklich zu bleiben. Also tue ich genau das so gut ich kann.
Meine Sinne sind sensibler als die von Nichtautisten. Und während das für mich viele Probleme verursacht, so kann es auch sehr hilfreich sein.
Ich bin gewöhnlich der Erste und oft der Einzige, der weiß, wenn etwas schlecht wird, ehe es eine Gefahr für die Gesundheit ist. Ich bin regelmäßig der Einzige, der minimale Gerüche oder Geschmäcker wahrnimmt.
Wie die 0,1% Kokosnuss, die ich in dem Joghurt gerochen habe, auf dessen Label nicht "Mit Kokosnuss" stand. Ich musste es in der Liste der Inhaltsstoffe finden, um es meiner Familie zu beweisen.
Wie die Milch, die schlecht war, was ich gerochen habe, während der Rest meiner Familie einen Schluck nehmen musste, um es zu schmecken.
Wie der Hauch von Haselnuss im Stracciatella Eis, den ich geschmeckt habe, der nicht auf dem Label stand. Wieder musste ich es in der Liste der Inhaltsstoffe finden, um es meiner Familie zu beweisen.
Wie die Tatsache, dass mein Mann meine Suppe hat anbrennen lassen, was ich gerochen habe, obwohl er versucht hat, es vor mir zu verstecken.
Wie jedes Mal, wenn jemand ein bekanntes Rezept nur minimalst verändert.
Ich kann mich auf meinen Geruch und Geschmack verlassen. Also tue ich das!
ESSEN ALS RITUAL
Rituale und Routinen spielen im Leben der meisten Autisten eine große Rolle. Ich bin da keine Ausnahme. Und weil Essen so ein großer Teil des Lebens ist und so große Auswirkungen auf mich hat, wird es auch Teil meiner Rituale.
Ich teile nicht alle meine Rituale mit Anderen, weil sie im Laufe meines Lebens von "Fachleuten" so pathologisiert wurden, die versucht haben, mich davon zu überzeugen, dass sie mich unflexibel machen und gestört sind. Aber ich werde eines das Essen betrifft mit euch teilen.
Ich esse monatelang jeden Tag das selbe zum Frühstück und Abendbrot. Ich bereite es jedes Mal auf exakt die selbe Art und Weise zu und esse es auf exakt die selbe Art und Weise. Dieses Ritual ist ein großer Teil meiner Morgen- und Abendroutinen.
Viele meiner Rituale beinhalten was ich esse, wann ich es esse, wie ich es zubereite, und wie ich es esse. Dies stellt sicher, dass ich tatsächlich esse und bietet Sicherheit durch Gleichheit und Vorhersehbarkeit in einer chaotischen Welt.
ESSEN IST KOMPLIZIERT
Neben den sensorischen Herausforderungen ist auch der simple Fakt des Essens an sich etwas, das ich bedenken muss. Warum? Wegen meiner Exekutiven Dysfunktion.
Exekutive Dysfunktion macht es schwierig für mich, daran zu denken, zu essen. Noch schwieriger ist es, daran zu denken und Essen rechtzeitig zuzubereiten, damit ich essen kann sobald ich es brauche. Oft denke ich erst daran, etwas zu essen, wenn mir bereits schwindelig ist und ich Kopfschmerzen habe, weil ich nicht rechtzeitig gegessen habe.
Eine andere schwierige Aufgabe, die viel Exekutive Funktion verlangt, die ich nicht habe, ist das Planen von, Einkaufen für, und Zubereiten von Mahlzeiten. Das ist etwas, dass ich zur Zeit nicht kann, weshalb ich darauf angewiesen bin, Fertigmahlzeiten zu essen, oder dass andere Menschen für mich kochen.
Letztendlich läuft meine Beziehung zu Essen auf Folgendes hinaus:
Ich muss essen. Also versuche ich, es so einfach und angenehm wie möglich zu gestalten.
---
Hier sind ein paar andere autistische Perspektiven zum Thema Essen:
EATING AND FOOD – A FULL BODY SENSORY EXPERIENCE
Eating is a full-body sensory experience and being autistic it is even more so for me. Food doesn't just fill my stomach and still my hunger. Smell, taste, feel, texture – eating stimulates all of my senses.
This can be both really awesome and really horrible.
When I eat things I like my entire body is happy. I experience the smell and the taste, I feel the texture. The act of chewing is very stimmy. Familiar tastes are a source of safety, security, and comfort. When I enjoy what I eat I stim happily, I vocalize a lot of happy "Hm!"s and little squeaks my husband has come to cherish as reliable indicators that I am loving my food. Good food relaxes me intensely. I love eating certain foods with my hands (the ones that don't drip) because I mostly stim by touch and touching food is a very intense sensory experience.
When I eat things I don't like my entire body is unhappy. Bad smells often save me from having to experience the next step – bad taste. Bad smells, tastes, and textures trigger a reaction in my entire body. My muscles tense up, my stomach revolts, I get nauseated, I might even gag.
If it's really bad I have to spit out whatever I have in my mouth. I am not ashamed of this anymore and I am not letting anyone force me to eat anything anymore now that I am an adult and have that power. I feel intensely for autistic people who don't have this autonomy. It's a torturing experience to have to eat things that assault your entire body.
There are certain things that I cannot eat because they will trigger an immediate sensory overload. Fat on meat is one such thing. The texture and feel in my mouth makes me gag immediately. Coconut and pineapple are also a total no go. Fish is also a huge problem. I also struggle with having things stuck in my teeth. Some days I have trouble swallowing correctly. I also struggle with mushy foods. And I really don't like different foods touching or even mixed together on my plate.
We all have things we don't like to eat. Autistic people actually can't eat certain things because our physical reactions are much stronger than those of non-autistic people. And that's okay!
I still regularly try new foods because I thoroughly love discovering new favorites. But I don't force myself to eat things that give me negative reactions. When I try something new I usually smell it first to see if tasting it is actually safe for me. This is often seen as insulting by others but it's just a necessary step I have to take to protect myself.
MY SENSES ARE HYPERSENSITIVE
I was raised like so many autistic people under the stigma of being a picky eater. I'm not. I just have sensory needs I have to fulfill to stay happy and healthy. So that's what I do as much as I can.
My senses are more sensitive than those of non-autistic people. And while that causes me a lot of problems it can also be incredibly helpful.
I am usually the first and often the only one able to tell when something is starting to go bad before it becomes a health hazard. I am regularly the only one detecting minuscule smells or tastes.
Like the 0.1% coconut, I smelled in the yogurt that didn't say "With Coconut" on the label. I had to find it in the ingredient list to prove it to my family.
Like the milk that has gone bad, I smelled while the rest of my family had to actually take a sip to taste it.
Like the hint of hazelnut in the chocolate chip ice cream, I tasted that wasn't indicated on the label. Again I had to find it in the ingredient list to prove it to my family.
Like the fact that my husband burnt my soup which I smelled even though he tried to hide it from me.
Like every time someone only slightly changes a known recipe.
I can trust my smell and taste. So I do!
EATING AS RITUAL
Rituals and routines play a big role in most autistic people's lives. I am no exception there. And because eating is such a big part of life and has such big effects on my entire body it also becomes a part of my rituals.
I don't share all of my rituals with others because over the course of my life they have been so pathologized by "professionals" who tried to convince me they made me inflexible and were disordered. But I will share one concerning food with you here.
I eat the same thing for breakfast and dinner for months at a time. I prepare and eat it the exact same way every time. This ritual is a big part of my morning and evening routines.
A lot of my rituals surround what food I eat, when I eat it, how I prepare it, and how I eat it. This ensures I actually eat as well as it offers security through sameness and predictability in a chaotic world.
EATING IS COMPLICATED
Besides the sensory challenges, the simple fact of eating at all is also something that presents a problem for me. Why? Because of my Executive Dysfunction.
Executive Dysfunction makes it difficult for me to remember to eat. Even more difficult is remembering and managing to prepare food in time for me to eat it when I need it. I often only remember to eat when I am already dizzy or have a headache because I didn't eat on time.
Another incredibly difficult task that requires a lot of Executive Functioning I don't have is meal planning, grocery shopping, and meal preparation. It's something I currently cannot do so I rely on ready-made meals or other people cooking for me.
Ultimately my relationship with food comes down to this:
I have to eat. So I try to make it an as easy and as enjoyable experience as I can.
---
Here are some other autistic perspectives on food and eating:
SARA from SEEKING SARA
ALYSSA from YES, THAT TOO
---
CATEGORIES
SUPPORT AUTISTICTIC