SNOW – THE FILTER MY BRAIN IS LACKING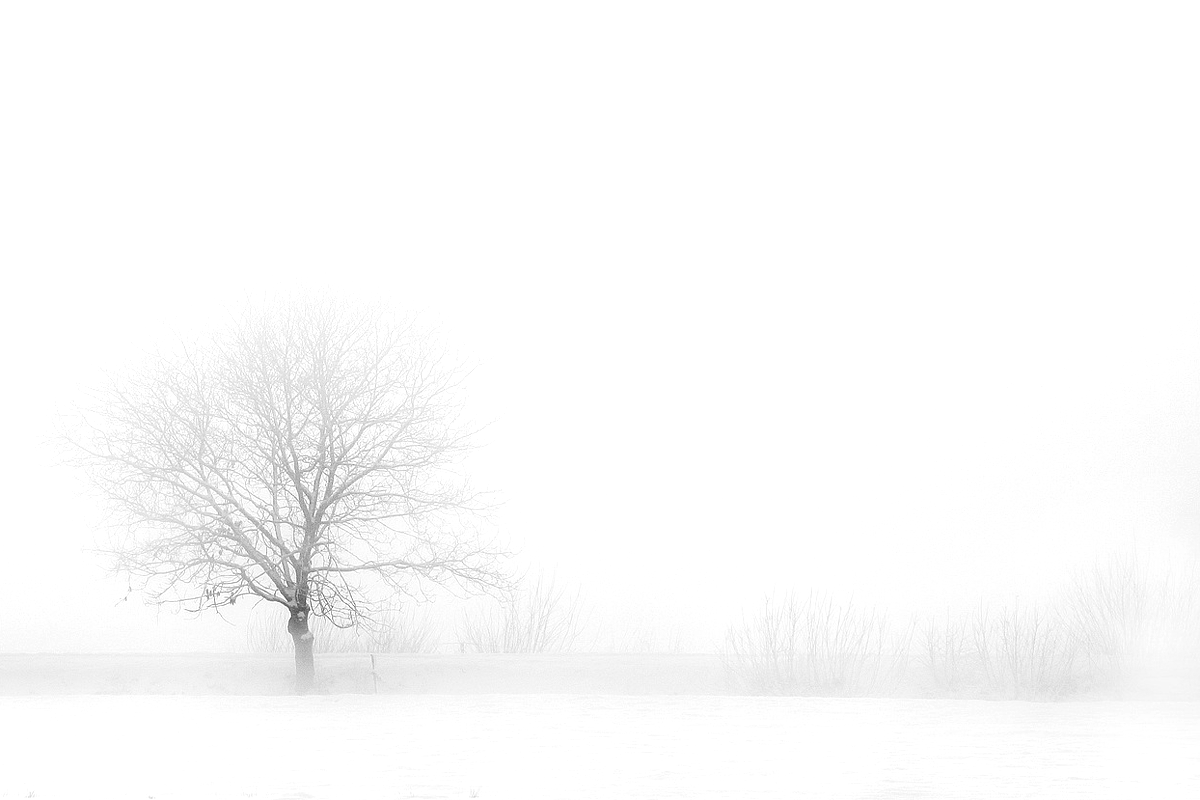 HIER KLICKEN FÜR DIE DEUTSCHE VERSION
WIRD ES DIESES JAHR SCHNEIEN?
Jedes Jahr, beginnend im November, beschäftigt mich die Frage, ob es dieses Jahr wohl schneien wird. Überhaupt? Genug, für einen Schneespaziergang? Schlittenfahren? Vielleicht sogar für mehr, als nur einen Tag? Wann wird der erste Schnee fallen? Heute? Morgen? Wird es weiße Weihnachten geben?
In meiner Kindheit hat es jedes Jahr geschneit. Und wir hatten wochenlang schneebedeckten Boden. Es gab tägliche Schneespaziergänge und Schlittenfahrten. Ich musste zur Schule laufen, anstatt mit dem Rad zu fahren. Schneemänner wurden gebaut und Fußabdrücke in dickem, pudrigem Weiß hinterlassen. Fallende Schneeflocken und das wundersame, einzigartige Knirschen von frischem Schnee unter meinen Füßen. Wie habe ich es geliebt. Abgesehen von den Schneebällen, die ohne meine Zustimmung auf mich geworfen wurden. Alles Andere habe ich geliebt.
SCHNEE IST DER FILTER, DER MEINEM GEHIRN FEHLT
Schnee macht die Welt stiller.
Er verschluckt Geräusche wie die große weiße Decke, die er ist. Er lindert den andauernden Angriff der Außenwelt auf meine Ohren. Und die verbleibenden Geräusche sind leichter zu ertragen, weil sie weicher sind. Sanfter.
Schnee verschluckt Farben.
Die Welt, die mich zuvor mit Farben verletzt hat, verwandelt sich in eine beruhigende Mischung aus weiß, braun, schwarz, und grau. Mit grauen Himmel wird es noch besser. Und wenn es dann noch neblig ist, könnte es besser nicht sein.
Schnee verdeckt alle Details der Welt, deren Verarbeitung mein Gehirn so viel Kraft kostet.
Häuser haben nicht länger Hunderte von Dachziegeln für mich zu sehen. Bäume und Sträucher haben nicht länger Tausende von Nadeln und Blättern. Gras hat nicht länger Millionen von Halmen.
Alles wird weniger.
Und somit wird die Welt für mich erträglicher.
Schnee bringt mir Frieden.
MIR FEHLT MEIN SCHNEE
Schnee ist mein sehr lieber Freund.
Ich bin unsagbar traurig darüber, dass er jedes Jahr weniger und weniger vorbei kommt. Und wenn er kommt, dann weniger und oft nur für einen Tag oder zwei.
Ich bekomme nicht oft Pausen. Und nun wird die große Pause, die ich früher jedes Jahr bekam, mit jedem Jahr das vergeht weniger und weniger wahrscheinlich.
Vor ein paar Tagen hat es etwas geschneit.
Noch nicht einmal einen Zentimeter. Und es war noch vor dem Mittag wieder verschwunden.
Schnee fehlt mir. So sehr.
Mein Gehirn ist so unfassbar müde von dieser Welt. Ich wünschte, ich könnte nach draußen gehen und es genießen. Einfach existieren, in einer Welt, die mich plötzlich willkommen zu heißen scheint. Die mein Bedürfnis nach weniger, ruhiger, umarmt. Die mich umarmt.
Ich frage mich, ob es dieses Jahr Schnee für mich geben wird…
WILL IT SNOW THIS YEAR?
Every year starting in November my mind is preoccupied by the question if it might snow this year. At all? Enough to go for a snow walk? Sledding? Maybe even for more than one day? When will the first snow fall? Maybe today? Tomorrow? Will it snow for Christmas?
When I was a child it snowed every year. And we had snow on the ground for weeks. There were snow walks and sledding daily. I had to walk to school instead of riding my bike. There were snow men built and foot prints in thick, puffy white. Falling snowflakes and the magical, unique crunching of fresh snow under my feet. I loved it so much. Well except for the snowballs being thrown at me without my consent. Everything else I loved.
SNOW IS THE FILTER MY BRAIN IS LACKING
Snow makes the world quieter.
It muffles sound like the big white blanket it is. It eases the constant assault of the outside world on my ears. And all remaining sound is easier to bear because it is softer. Gentler.
Snow swallows up color.
The world formerly hurting me with colors everywhere becomes a soothing mix of white, brown, black, and grey. It's even better with a grey sky. And if it's foggy on top of everything it couldn't be any better.
Snow covers up all the details of the world that cost my brain so much energy to process.
Houses no longer have hundreds of shingles for me to see. Trees and hedges no longer have thousands of needles and leaves. Grass no longer has millions of blades.
Everything becomes less.
And in turn the world becomes more bearable for me.
Snow brings me peace.
I MISS MY SNOW
Snow is my very dear friend.
I am unbelievably sad that it comes around less and less each year. And when it comes there's less of it and it's often gone in a day or two.
I don't get breaks often. And now the big break I used to get every year is becoming less and less likely to happen at all with every year that passes.
It snowed a little a few days ago.
Not even a centimeter. And it was gone before noon.
I miss snow. So very much.
My brain is so very tired from this world. I would love to go outside and be able to enjoy it. Just existing in a world that suddenly seems to welcome me, embrace my need for less, for quiet. Embrace me.
I wonder if there will be snow for me this year…
---
CATEGORIES
SUPPORT AUTISTICTIC