STRUGGLING WITH RECEIVING PRAISE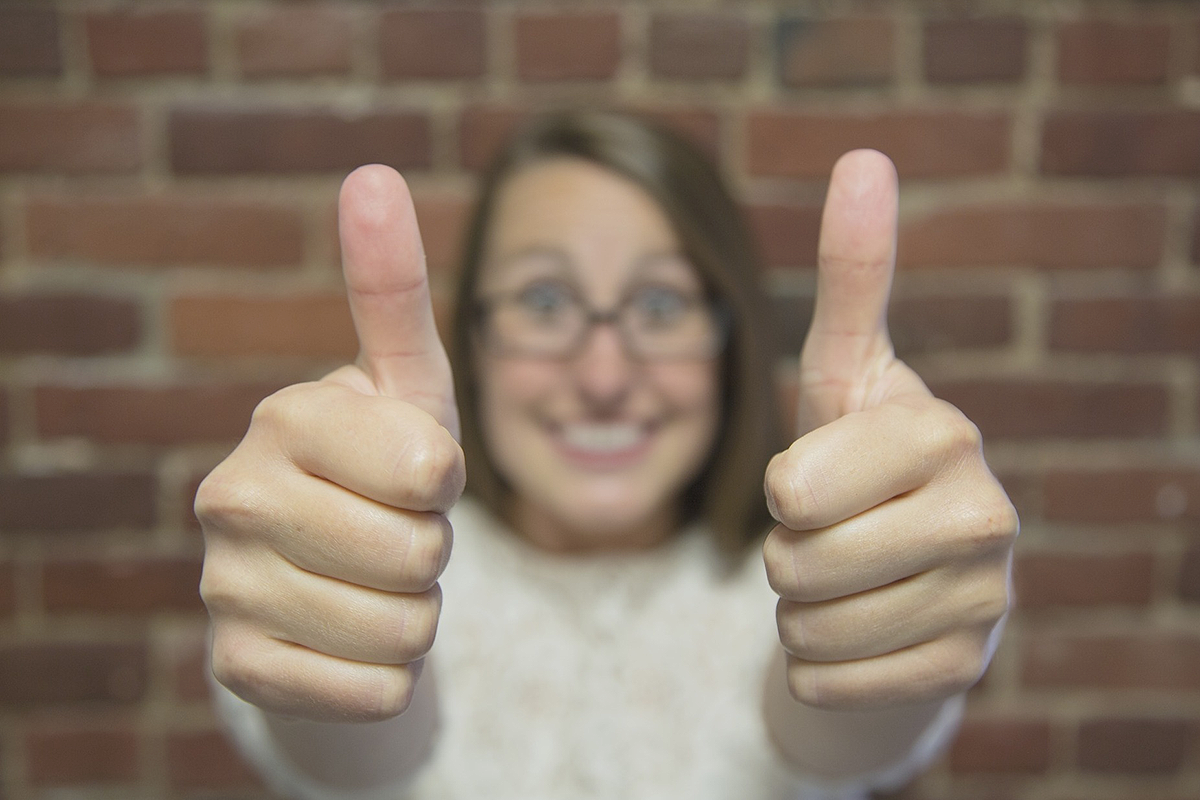 HIER KLICKEN FÜR DIE DEUTSCHE VERSION
WAS LOB IST
Menschen zu loben ist eine Möglichkeit, sie wissen zu lassen, dass sie etwas gut gemacht haben. Zusätzlich zu diesem offensichtlichen Zweck, kann jemanden zu loben auch eine Art sein, ihm zu zeigen, dass man ihn mag und zu schätzen weiß. Lob zu erhalten kann das Selbstwertgefühl von Menschen stärken. Aus diesen Gründen hat Lob einen berechtigten Zweck in sozialer Interaktion.
Außerdem kann Lob in unserer Gesellschaft auch ein soziales Werkzeug namens "Höflichkeit" sein. In diesem Fall meint eine Person das Lob nicht wirklich ernst, möchte aber höflich sein und die Gefühle des Lobempfängers nicht verletzen.
Letztlich muss leider noch erwähnt werden, dass Lob auch als Verhaltenswerkzeug missbraucht werden kann, um Menschen zu Gehorsam zu nötigen, etwas, das die Basis für ABA "Therapie" bildet – dieser Post handelt aber nicht von dieser missbräuchlichen Art von Lob.
WARUM GELOBT ZU WERDEN FÜR MANCHE MENSCHEN SCHWIERIG IST
Viele Menschen haben Schwierigkeiten damit, gelobt zu werden. Dies kann von einem leichten Unbehagen bis hin zu Panikattacken, Sprachverlust, und ähnlichen schwerwiegenden Reaktionen reichen. Es ist wichtig, zu verstehen, warum jemand Schwierigkeiten damit hat, gelobt zu werden, denn der angemessene Ansatz Menschen damit zu helfen, hängt von dieser Ursache ab.
GERINGES SELBSTWERTGEFÜHL
Jemand mit geringem Selbstwertgefühl tendiert dazu, zu glauben, dass er generell nicht gut genug ist. Gleichermaßen glaubt er oft auch nicht, dass Dinge, die er tut, gut genug sind. Deshalb kann gelobt zu werden schwierig sein, da er nicht glaubt, das Lob verdient zu haben.
PERFEKTIONISMUS
Jemand, der ein Perfektionist ist, hat sehr hohe Erwartungen an sich selbst. Wenn er mit etwas nicht zu 100% zufrieden ist, kann er Schwierigkeiten haben, dafür Lob anzunehmen. Ähnlich, wie bei jemandem mit geringem Selbstwertgefühl, kann Lob sich unverdient anfühlen – die Ursache für dieses Gefühl ist lediglich eine andere.
VERALLGEMEINERUNGEN
Jemand, der Realist oder Pragmatiker ist, weiß genau, was er sehr gut, sehr schlecht, oder mittelmäßig gut kann. Er ist sich darüber im Klaren, wie gut er etwas objektiv betrachtet gemacht hat – im Vergleich zu den eigenen Standards und im Vergleich mit Anderen, die das Gleiche machen. Für ihn ist es schlicht inkorrekt, so etwas wie "Du bist ein brillianter Künstler!" zu sagen, wenn er weiß, dass er nur durchschnittlich gut ist.
SOZIALE ANGST
Jemand mit sozialer Angst hat Schwiergkeiten mit sozialer Interaktion. Gelobt zu werden ist eine soziale Interaktion und kann daher soziale Angst auslösen. Jemand mag generell Angst vor der sozialer Interaktion haben. Oder jemand mag speziell Angst davor haben, nicht zu wissen, was er tun oder sagen soll, oder jemandes Gefühle zu verletzen.
SPRACH- UND SPRECHSCHWIERIGKEITEN
Jemand mit Sprach- und Sprechschwierigkeiten hat vielleicht Schwierigkeiten mit dem Verarbeitungsteil der Interaktion ums Lob herum. Er weiß vielleicht nicht, was er sagen soll. Oder er kann die Sprache der anderen Person und die eigene nicht so verarbeiten, dass er die Situation komfortabel bewältigen kann.
MÖGLICHE HILFREICHE ANPASSUNGEN
Wie man jemandem, der Schwierigkeiten damit hat, gelobt zu warden, angemessen hilft, hängt von der Person ab. Wir sind alle Individuen, was also für eine Person funktioniert, muss nicht für alle funktionieren. Es darf auch nicht vergessen werden, dass alles, was man tut, mit dem sachkundigen Einverständnis der involvierten Person passieren sollte.
DIE RICHTIGE WORTWAHL
Menschen unterschätzen oft, welchen Unterscheid eine andere Wortwahl machen kann.
Man nehme diese Reaktionsbeispiele auf eine Person, die jemandem ein Bild malt und schenkt:
"Du bist genial!"
– Du, als Gesamtperson "du", bist genial.
"Du bist ein genialer Künstler!"
– Dieser gesamte bestimmte Teil von dir, deine künstlerischen Fähigkeiten, nicht nur dieses spezielle Bild, ist genial.
"Dieses Bild ist genial!"
– Dieses bestimmte Bild ist genial, über nichts Anderes spreche ich.
"Ich finde dieses Bild genial!"
– Drückt die Gefühle und Gedanken des Beschenkten aus, während sämtliche Gedanken, Gefühle, und Erfahrungen des Schenkenden nicht hinterfragt werden.
SCHRITTWEISES AUSSETZEN
Manchmal ist es am Besten, Lob für eine Weile komplett zu vermeiden. Dies bedeutet, alle betroffenen Personen über das Problem aufzuklären, und ihr okay dafür einzuholen, eine Zeit lang nicht zu loben.
Das schafft eine sichere Umgebung für die Person, die Schwierigkeiten mit Lob hat, in der sie weiterhin Dinge tun kann, sich aber um den Teil mit dem Lob keine Sorgen machen muss. Sobald sie sich ausreichend erholt hat, kann man Lob schrittweise wieder in ihr Leben bringen.
Dann ist es gut, Lob im Voraus anzukündigen, sogar mit dem exakten Wortlaut, sodass die Person mit den Schwierigkeiten sich so gut wie möglich vorbereiten kann. Je weniger Ungewissheit, desto besser.
MENSCHEN NICHT LOBEN, AUSSER SIE BITTEN DARUM
Manche Menschen entscheiden vielleicht, dass sie gar nicht gelobt werden wollen, es sei denn, sie bitten darum. Für sie ist Lob vielleicht nicht notwendig und lediglich Stress. Wenn jemand sich dafür entscheidet, sollte dies akzeptiert werden.
WENIGER DIREKTE WEGE ZU LOBEN FINDEN
Wenn die Schwierigkeiten, Lob anzunehmen, mit dem direkten Sozialkontakt zu tun haben, kann es helfen, nicht direkt persönlich im Moment gelobt zu werden, sondern später über indirektere Methoden. Eine SMS, eine Email, ein Brief, ein Anruf sind mögliche brauchbare Alternativen.
GESELLSCHAFTLICH AKZEPTIERTE REAKTIONEN UND ANTWORTEN LERNEN
Für jemanden, der Schwierigkeiten mit Lob hat, weil er nicht weiß, wie er reagieren soll, kann genau das zu lernen helfen.
Bringt Menschen gesellschaftlich akzeptierte Wörter zum Annehmen von Lob bei. Ein Satz, den man immer im Gedächtnis haben sollte, ist "Danke. Ich weiß das zu schätzen.", weil er quasi immer passt und das Gespräch außerdem vom Lob weg bewegt.
Bringt Menschen gesellschaftlich akzeptierte Körpersprache und Gesichtsausdrücke bei. Dinge wie den Körper zu der lobenden Person zu drehen, ihr das Gesicht zuzuwenden, sie anzusehen, zu lächen.
Ich sage "gesellschaftlich akzeptiert" und nicht "angemessen", weil es eine dominante, gesellschaftlich akzeptierte Art und Weise gibt, diese Dinge zu kommunizieren. Andere Arten werden oft als unangemessen betrachtet, sie sind es aber nicht. Wir können Menschen beibringen, was gesellschaftlich akzeptiert ist, ohne ihnen zu vermitteln, dass ihre Art der Kommunikation falsch ist.
PERSÖNLICHE ERFAHRUNG
Ich habe Schwierigkeiten damit, gelobt zu werden.
Ich tue Dinge nicht für Lob. Ich tue sie entweder für mich selbst, oder für andere Menschen.
Zusätzlich bin ich ein Perfektionist, Realist, Pragmatiker, nehme Dinge wörtlich, und habe Schwierigkeiten damit, zu lügen. Wenn mich also jemand lobt und ich finde, dass dies auf irgendeine Art ungerechtfertigt oder inkorrekt ist, muss ich ihn korrigieren. Einfach "Danke." zu sagen, und das Lob anzunehmen, fühlt sich für mich wie eine Lüge an und damit habe ich große Schwierigkeiten.
Während ich für Dinge die ich tue keinerlei Lob brauche, oder erwarte, kann ich mit einer Version von "Ich mag das." wesentlich besser umgehen, als mit einer Version von "Das hast du toll gemacht."
Bitte lobt mich nicht, um höflich zu sein. Ich habe keine Ahnung, wann es jemand ernst meint und wann nicht, was eine enorme Stressquelle für mich ist. Dies bedeutet, ich bin darauf angewiesen, das Menschen ehrlich zu mir sind. Wenn du etwas nicht magst, was ich getan oder gemacht habe, sag es mir einfach. Sonst habe ich keinerlei Möglichkeit, es fürs nächste Mal besser zu wissen, oder mich zu verbessern.
WHAT PRAISE IS
Praising people is a way to let them know they did a good job. In addition to this obvious purpose praising someone is also a way to show them that you like and appreciate them. Receiving praise can let people know they did well and boost peoples' self-esteem. For these reasons it has a legitimate purpose in social interaction.
Besides this praise can also be a social tool in our society called "being polite". In this case the person praising doesn't actually mean the praise but they want to be polite and not hurt the praise recipients' feelings.
Finally it unfortunately must be mentioned that praise can also be abused as a behavioral tool to coerce people into compliance, something that is at the core of ABA "therapy" – but this post isn't about that abusive kind of praise.
WHY PEOPLE MAY STRUGGLE WITH BEING PRAISED
Many people struggle with being praised. This struggle can range from being slightly uncomfortable all the way to having a panic attack, being unable to speak and similar severe reactions. It is important to understand why someone struggles with being praised. Because the appropriate approach to helping them depends on the cause for the.
LOW SELF-ESTEEM
Someone with low self-esteem tends to believe they generally aren't good enough. Likewise they often believe nothing they do is good enough either. Because of that they may struggle being praised since they believe they didn't earn the praise.
PERFECTIONISM
Someone who is a perfectionist has very high expectations for themselves. When they aren't 100% happy with something they may be unable to accept being praised for it. Similar to a person with low self-esteem praise can feel unearned to a perfectionist – the source for this feeling is just different.
SOCIAL ANXIETY
Someone with social anxiety generally struggles with social interaction. Being praised is a social interaction and can thus trigger social anxiety. They might just be terrified of the social interaction in general. They might also be specifically anxious about not knowing what to do or say, or accidentally hurting the other persons' feelings.
LANGUAGE AND SPEECH DIFFICULTIES
Someone who has language and speech difficulties may struggle with the processing part of an interaction involving praise. They might not know what to say or they might be unable to process the other persons' language and their own speech in a manner that allows them to comfortably handle the interaction.
GENERALIZATIONS
Someone might be a realist and pragmatic. They know the things they are very good at, very bad at, or mediocre at. They are aware of how well they did something objectively in relation to their own standards and to other people doing the same thing. For them it's simply incorrect to say something like "You are an amazing artist!" when they know they're just mediocre.
ACCOMMODATING PEOPLE WHO STRUGGLE WITH PRAISE
How to best help a person struggling with being praised depends on the person. We are all individuals so what works for one might not work for another. Please also never forget that anything you might try should be done lead by and with the informed consent of the struggling person involved.
FIND THE RIGHT WORDS
People often underestimate the difference a different word choice can make.
Take these example reactions to a person drawing and gifting a picture to someone:
"You are brilliant!"
– The entire person "you" is brilliant.
"You are a brilliant artist!"
– This one entire part of you, your art skill, is brilliant, not just this specific picture.
"This picture is brilliant!"
– This individual picture is brilliant, not talking about anything else.
"I find this picture brilliant!"
– Expresses the recipients thoughts and feelings while all of the creators potential thoughts, feelings, and experiences remain unquestioned.
GRADUAL EXPOSURE
Sometimes it can be best to just completely avoid praise for a while. This means educating people involved about the problem, and getting their okay for not praising until told otherwise.
This creates a safe space for the person struggling in which they know they can still do things but they won't have to worry about the praising part. Once they have recovered enough we can gradually introduce praise back into their lives.
Then it's good to announce praise in advance, even with the exact thing you are going to say, so the person struggling can prepare as well as possible. The less unknown, the better.
DON'T PRAISE PEOPLE UNLESS THEY ASK FOR IT
Some people might just decide they don't want to be praised at all unless they ask for it period. They might not need praise and all it is for them is stress. If this is what a person asks you to do, respect their choice.
FIND LESS DIRECT WAYS TO PRAISE
If the struggle with being praised revolves around the direct social contact, a person might benefit from not being praised personally in the moment but rather via indirect methods after the fact. A text message, an email, a letter, or a phone call are possible viable options.
TEACH SOCIALLY ACCEPTED REACTION AND RESPONSE
For a person struggling with praise because they don't know how to react, learning exactly that can help.
Teach them socially accepted words for accepting praise. One to always keep in mind is "Thank you. I appreciate that." Because it fits pretty much everything and also moves the conversation on from the praise part.
Teach them socially accepted body language and facial expression. Things like turning your body to the person praising you, facing them, looking at them, smiling.
I say "socially accepted" and not "appropriate" because there is a dominant, socially accepted way of communicating these things. Other ways are often considered inappropriate but they aren't. We can teach people what's socially accepted without telling them their way to communicate is wrong.
PERSONAL EXPERIENCE
I struggle with being praised.
I don't do things for praise. Instead I do them either for myself or for other people.
Additionally, I am a perfectionist, a realist, I take things literally, and I struggle with lying. So if someone praises me in a way I feel is unjustified or incorrect, I have to correct them. Just saying "Thank you." and accepting the praise is a lie to me and I really struggle doing that.
While I don't need or expect any sort of praise for stuff I do I can deal much better with some version of "I like this." than with some version of "You did great!"
Please don't praise me just to be polite. I have no idea if someone is sincere or not which is a huge source of stress for me. This means I need people to be honest. If you don't like something I did or made just tell me. Otherwise I have no idea and no chance to know better next time or improve.
---
CATEGORIES
SUPPORT AUTISTICTIC