HOME » BLOG » THE 3 STAGE MODEL OF MELTDOWNS
THE 3 STAGE MODEL OF MELTDOWNS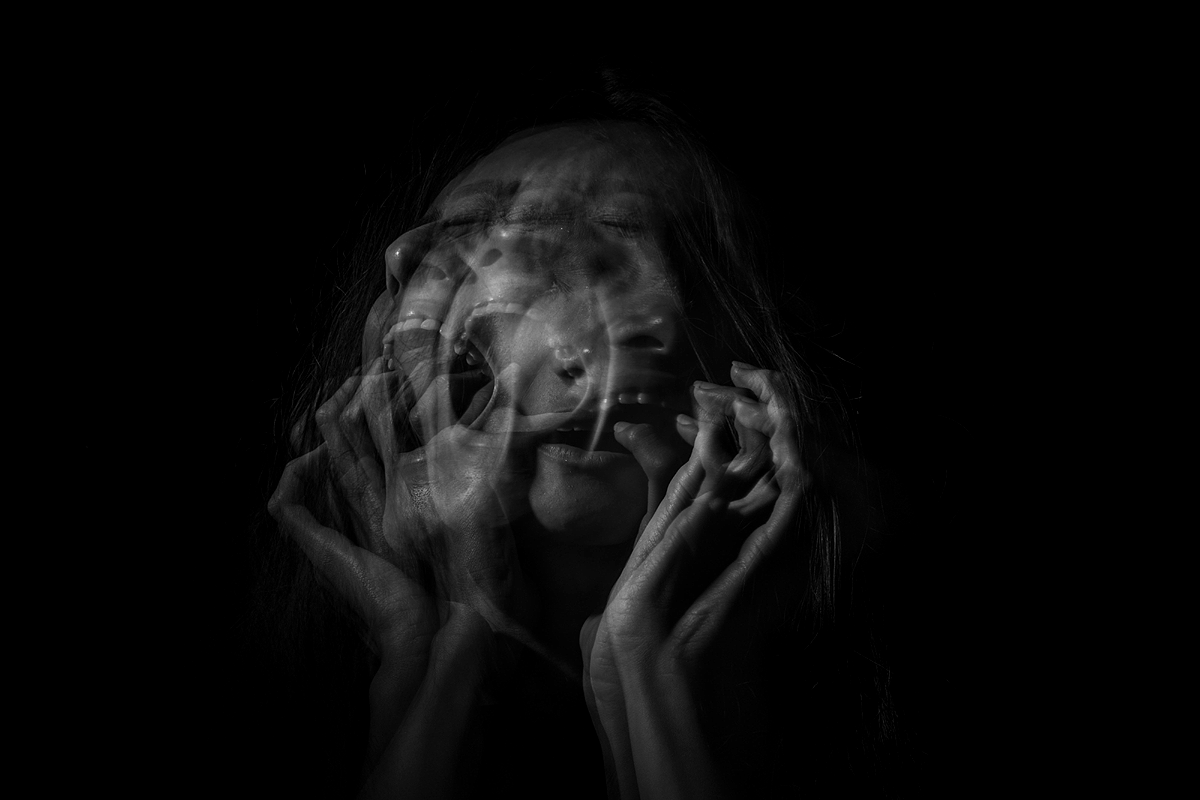 WHAT MELTDOWNS ARE – AND AREN'T
The term "meltdown" describes an observable, involuntary outburst of physical and/or emotional energy a person experiences. Meltdowns are one possible result of an overload that doesn't get remedied in time. "Overload" means the brain gets more input than it can process.
Overloads can happen gradually with warning signs. A meltdown may then be prevented if one stops the overload before it's too late. Overloads can also happen suddenly with no time to intervene which can trigger an immediate meltdown. Once one knows sudden meltdown triggers, avoiding them can prevent resulting meltdowns.
Meltdowns often get confused with tantrums, but while the two can look similar to outside observers, they are not the same thing at all.
Meltdowns are not a behavior issue. They are not something someone does, they are something someone experiences.
While the amount and severity of meltdowns someone has, may change during the course of their life, meltdowns aren't something one necessarily outgrows. Adults do have meltdowns. To manage them, one must understand and learn their triggers, and avoid or accommodate them.
Meltdowns also aren't an autistic trait. They aren't an inevitable part of being autistic.
WHAT CAUSES MELTDOWNS
Common meltdown triggers are:
SENSORY STIMULI
like loud sounds, bright light, colors, temperature, taste, strong smells, being touched.
SUDDEN UNEXPECTED SENSORY STIMULI
like a car honking, a door shutting, the doorbell ringing, clapping, being touched, stumbling, falling.
CHANGE
like driving a new route, meeting new people, a new school, moving, transitions, changing schedules.
COMMUNICATION DIFFICULTIES
like not being able to speak, not finding the right words, not being listened to.
PROCESSING COGNITIVE INFORMATION
like homework, being asked questions, trying to read, understand and follow instructions, planning, organizing, multi-tasking, time management.
DEMANDS
like being asked to reply, being asked to do something.
PHYSICAL CAUSES
like pain, illness, being hungry or thirsty, being tired, certain nutrient deficiencies, hormone imbalances.
EMOTIONS
like sadness, anger, injustice, empathy.
THE THREE STAGES OF MELTDOWNS
Meltdowns usually have three stages: pre-meltdown, mid-meltdown, and post-meltdown. Let's take a detailed look at what each stage feels like, looks like, and what can help a person who is experiencing it. Please note that whatever action is taken should only be taken with the consent of the person involved if at all possible.
PRE-MELTDOWN
WHAT PRE-MELTDOWN FEELS LIKE
Pre-meltdown to me feels like a pressure cooker cooking on the stove. When the little button pops up it's time to release some pressure or the whole thing will blow up. Except I don't have a little button that pops up and tells me to release pressure.
My entire body is tight. My thought to speech process doesn't work anymore. I feel the urge to move or run away. I feel like I am going to burst from the inside out.
WHAT PRE-MELTDOWN LOOKS LIKE
Before a meltdown a person usually displays signs of distress like:
– increased stimming
– anxiety
– pacing
– asking repetitive questions for reassurance
– becoming very still and quiet
WHAT CAN HELP PRE-MELTDOWN
If an overload gets noticed in time, stopping whatever is causing it right away and then releasing pressure might prevent the meltdown.
Some things that can help release pressure are:
– vocal stimming
– physical stimming
– screaming into a pillow
– punching a pillow
– jumping in place
– running
– lightly slapping ones body
– deep pressure for example with a tight hug, weighted blanket, or pressure vest
MID-MELTDOWN
WHAT MID-MELTDOWN FEELS LIKE
A meltdown is the pressure cooker exploding because the vent wasn't opened in time. The whole thing just blows up with crying, vocalizations, and self-harm. I have no control, no way of stopping it, all I can do is just let it pass. Other people need to just stay out of its way. Any additional information I am given to process, like being asked questions or told to calm down, just makes it worse.
WHAT MID-MELTDOWN LOOKS LIKE
A meltdown can present vocally, physically, or in a combination of both:
VOCAL
– vocal stimming
– screaming and yelling
– crying
– all kinds of vocalizations (growling, grunting, screeching, etc.)
PHYSICAL
– physical stimming
– crying
– kicking
– hitting, biting, scratching etc. oneself or others
– banging ones head against the floor or wall
WHAT CAN HELP MID-MELTDOWN
Please note that whatever a person does during their meltdown is what their body instinctively does to cope. It is incredibly important to not do things that make the meltdown worse.
This is my best try at giving general advice. Please never forget that these steps might be adjusted depending on the individual.
1. REMOVE THE MELTDOWN TRIGGER
2. LISTEN, ACKNOWLEDGE, RESPECT
If a person having a meltdown says "Stop talking!", stop talking. If they push you away, stay away. If they scream for something, try to make it happen.
3. CREATE A SAFE SPACE
Remove dangerous objects and anything you don't want broken. If necessary move the person having a meltdown to a safe location. If prevention of self-harm or harm to others is necessary, do so using the least invasive method possible.
4. REMOVE AS MUCH STIMULI AS POSSIBLE
This goes for sensory stimuli, as well as information to process, and people. Speak calmly if you have to speak.
5. MAKE HELPFUL THINGS ACCESSIBLE
Put things in reach of the person having a meltdown, and let them know they're there. Don't expect an answer or reaction.
POST-MELTDOWN
WHAT POST-MELTDOWN FEELS LIKE
Once the meltdown has passed I am exhausted and usually in some sort of pain. Most of the time I transition into a shutdown afterwards. How long that lasts varies greatly from some minutes to several days.
If my meltdown happens in public I feel very bad about having had one. That's a result of years of stigma. If a meltdown happens in private I don't feel bad about having had one. I try to just rest, and move on.
WHAT POST-MELTDOWN LOOKS LIKE
Post-meltdown can look like this:
– stimming
– being tired
– being in pain
– being injured
– retreating from other people
– seeking out other people
– seeking out comfort objects
– engaging in self-care
– being hungry and thirsty
– going back to "normal"
WHAT CAN HELP POST-MELTDOWN
Here are some things that can help a person recover after a meltdown:
– stimming
– talk about it
– don't talk about it
– minimize sensory input
– minimize oral speech
– eat and drink something
– rest
– sleep
– whatever self-care works for the person
CONCLUSION
Meltdowns are a very individual thing. How they feel, look, can possibly be prevented, should be handled, and what helps before, during, and after is all highly individual as well.
One thing all meltdowns have in common is this: The person having them, isn't having them on purpose and they suffer more than the people witnessing it. Keep that in mind and act accordingly.
---
2 comments