INDEPENDENCE VS. AUTONOMY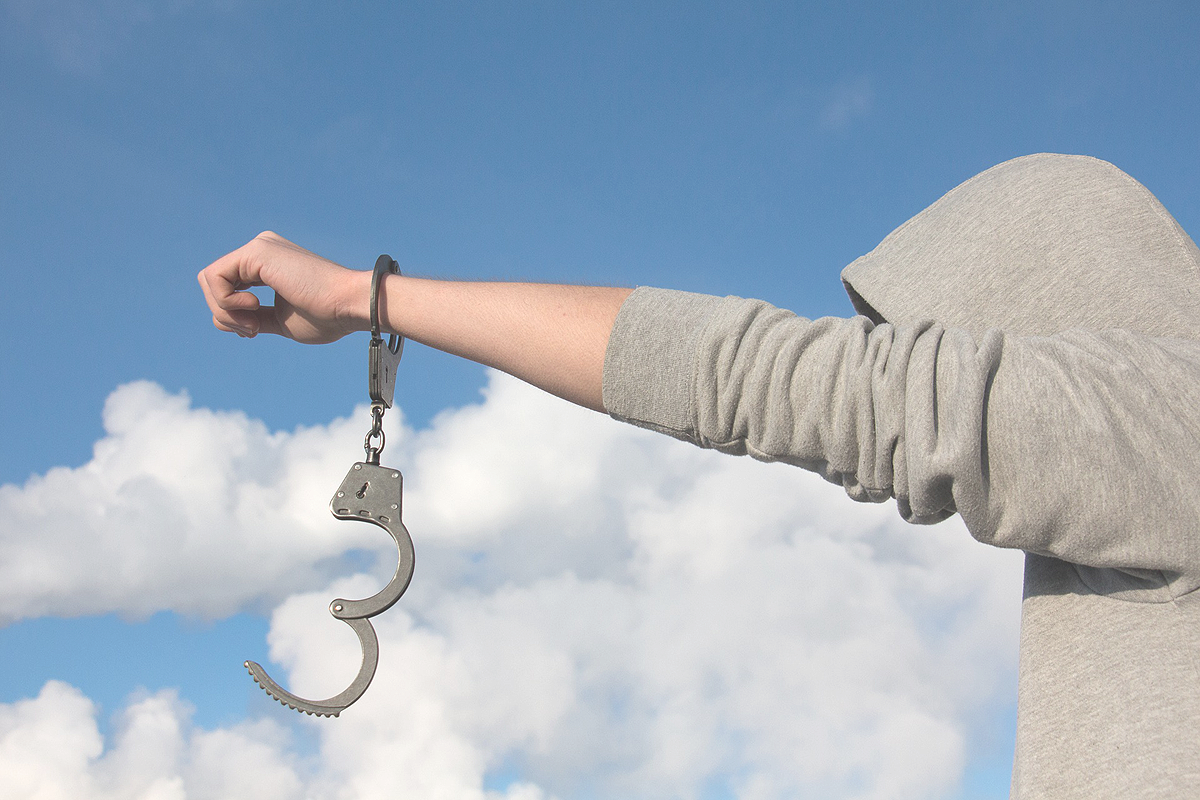 HIER KLICKEN FÜR DIE DEUTSCHE VERSION
UNABHÄNGIGKEIT VS. AUTONOMIE
UNANBHÄNGIGKEIT – EIN UNMÖGLICHES ZIEL
Unabhängigkeit ist die Fähigkeit, sein Leben zu leben, ohne von anderen Menschen geholfen oder beeinflusst zu werden.
Nach Unabhängigkeit zu streben ist ein Ziel, auf das sich unsere Gesellschaft allgemeingültig verständigt hat. Eltern setzen sie als Ziel für ihre Kinder. Lehrer setzen sie als Ziel für ihre Schüler. Arbeitgeber setzen sie als Ziel für ihre Arbeitnehmer. Freunde und Familie setzen sie als Ziel für einander.
Aber sie ist ein unerreichbares Ziel für alle!
Niemand ist in unserer Gesellschaft wirklich unabhängig. Wir geben es nur nicht gerne zu.
Wir müssen Nahrung, Getränke, Kleidung, und alle möglichen anderen Notwendigkeiten in Geschäften kaufen. Wir müssen unsere Häuser entweder von anderen Menschen bauen, oder sie uns zur Miete zur Verfügung stellen lassen. Wir müssen unser Wasser, unsere Heizung, unseren Strom von Firmen kaufen. Wir müssen unsere Bildung von Lehrern in Schulen bekommen. Wir müssen für unsere Gesundheit von Fachleuten behandelt werden und sind von Versicherungsunternehmen abhängig.
Und so weiter und so fort. Wir alle sind irgendwie von anderen Menschen abhängig.
Wenn also Menschen in unserer Gesellschaft davon sprechen, unabhängig zu sein, meinen sie in Wirklichkeit eine abgemilderte Version:
Die Fähigkeit, zu arbeiten und mit selbst verdientem Geld die eigene Abhängigkeit von anderen Menschen selbst zu managen.
Und unsere Gesellschaft setzt dies als Ziel für jedes Menschenwesen, das in sie hinein geboren wird, vom Moment der Geburt an. Vielleicht sogar schon davor. Unabhängig von unseren individuellen Umständen wird Unabhängigkeit immer als oberstes Ziel aufrecht erhalten. Selbst, wenn sie zu erreichen auf ewig unmöglich sein wird.
WARUM UNABHÄNGIGKEIT ALS HÖCHSTES ZIEL ZU SETZEN EIN PROBLEM IST
Versteht mich nicht falsch – nach Unabhängigkeit zu streben ist nicht von Natur aus schädlich. Kann es jedoch sein, wenn auf Unabhängigkeit bestanden wird, obwohl sie unmöglich zu erreichen oder schädlich zu verfolgen ist.
Alle Menschen sind Individuen. Das bedeutet, wir alle haben einen individuellen Satz an Fertigkeiten, Fähigkeiten, Bedürfnissen, und Schwierigkeiten. Und diese Individualität beeinflusst den Grad an Unabhängigkeit in allen verschiedenen Lebensbereichen, der gesunderweise zu erreichen möglich ist.
Unabhängig zu arbeiten und zu leben sind für viele von uns einfach keine erreichbaren Ziele. Ich bin Autist, behindert, körperlich und phsychisch krank. Ich kann schlicht nicht den selben Grad an Unabhängigkeit erreichen, wie jemand, der nichtbehindert und gesund ist.
Nach Unabhängigkeit zu streben, während sie faktisch unerreichbar ist, führt zu einer Vielzahl an negativen Konsequenzen. Druck, Stress, Erschöpfung, Angst, Krankheit, Frustration, geringes Selbstwertgefühl, Depression, sogar Suizid. Das. Muss. Aufhören.
Zwanghaftes Streben nach unerreichbarer Unabhängigkeit hält Menschen ununterbrochen und unendlich in diesem negativen Zustand, obwohl sie eigentlich die Möglichkeit hätten, daraus aus zu brechen und einen positiveren Weg einzuschlagen. Drängt nicht weiter auf Unabhängigkeit, wenn das zu tun schädlich ist. Konzentriert euch stattdessen auf ein wesentlich erreichbareres und gesünderes Ziel: Autonomie!
AUTONOMIE – EIN BESSERES ZIEL
Autonomie ist die Fähigkeit, eigene, aufgeklärte, nicht erzwungene Entscheidungen zu treffen.
Autonomie kann oft in Fällen erreicht werden, in denen Unabhängigkeit unmöglich ist. Sie ist ausserdem ein viel gesünderes Ziel, weil sie unsere individuellen Fertigkeiten, Fähigkeiten, Bedürfnisse, und Schwierigkeiten in Betracht zieht.
Wann immer man mit einem Fall von Kampf um Unabhängigkeit konfrontiert ist, sollte man sich fragen:
Muss Unabhängigkeit hierfür wirklich erreicht werden? Ist es überhaupt möglich? Ist es wert, es weiter zu versuchen? Ist es schädlich, weiter darauf zu beharren? Gibt es einen besseren, einfacheren, gesünderen Weg, zu erreichen, was erreicht werden soll?
Autonomie über Unabhängigkeit zu stellen ist oft eine Frage von Vermeidung von Schaden und Erhalten von Kraft. Das sind Dinge, nach denen wir alle streben sollten. Für uns selbst und für andere.
Warum und wie ich persönlich unerreichbare Unabhängigkeit gegen Autonomie getauscht habe, kannst du HIER lesen.
INDEPENDENCE – AN IMPOSSIBLE GOAL
Independence is the ability to live your life without being helped or influenced by other people.
Pursuing independence is a goal agreed upon universally by our society. Parents set it as a goal for their children. Teachers set it as a goal for their students. Employers set it as a goal for their employees. Friends and family set it as a goal for each other.
But it's an impossible goal for anyone to achieve!
Nobody is truly independent in our society. We just don't like to admit it.
We have to buy our food, drink, clothes, and all kinds of other items of necessity from shops. We have to get our housing either built or provided to rent by other people. We have to buy our water, heating, and electricity from utility companies. We have to get our education in school, delivered by teachers. We have to get our healthcare from professionals, largely dependent on insurance companies.
And so on and so forth. We are all somehow dependent on other people.
So when people talk about being independent in our society they really mean a toned-down version:
The ability to work and manage one's own dependency on other people on your own with the money you earn.
And society sets this as the goal for every human being who gets born into it the moment they are born. Maybe even before that. Regardless of our individual circumstances, independence is always upheld as the highest goal. Even if reaching it will forever be impossible.
WHY SETTING INDEPENDENCE AS THE HIGHEST GOAL IS A PROBLEM
Don't get me wrong – striving for independence isn't inherently harmful. But it can be when pushing for independence when it is impossible to achieve or harmful to pursue.
All human beings are individuals. That means we all have an individual set of skills, abilities, needs, and difficulties. And that individuality influences the level of independence possible to healthily achieve for each of us in all the different areas of life.
Working and living independently are just not achievable goals for many of us. I am autistic, disabled, physically and mentally ill. I simply cannot achieve the same level of independence in the same areas of life as a person who is abled and healthy.
Striving for independence while it is factually unachievable leads to a multitude of negative consequences. Pressure, stress, exhaustion, anxiety, illness, frustration, low self-esteem, depression, even suicide. That. Must. Stop.
Forced pushing for unachievable independence locks people in this negative state indefinitely while they could break free and go a more positive path. Don't continue to push for independence when it's harmful to do so. Instead focus on a much more achievable and healthier goal: autonomy!
AUTONOMY – A BETTER GOAL
Autonomy is the ability to make your own informed un-coerced decisions.
Autonomy can often be achieved in cases where independence can't. It is also a much healthier goal because it takes into account all our individual skills, abilities, needs, and difficulties.
Whenever confronted with a case of a struggle for independence, ask yourself:
Does independence really need to be achieved for this? Is it even possible? Is it worth it to keep trying? Is it harmful to keep pushing? Is there a better, easier, healthier way to achieve whatever I am trying to achieve?
Choosing autonomy over independence is often a question of preventing harm and preserving energy. Those are things we should strive for. For ourselves and for others.
You can read about why and how I personally swapped unachievable independence for achievable autonomy HERE.
---
4 REPLIES
CATEGORIES
SUPPORT AUTISTICTIC