MY TOP 10 AUTISM ACCOMMODATION ITEMS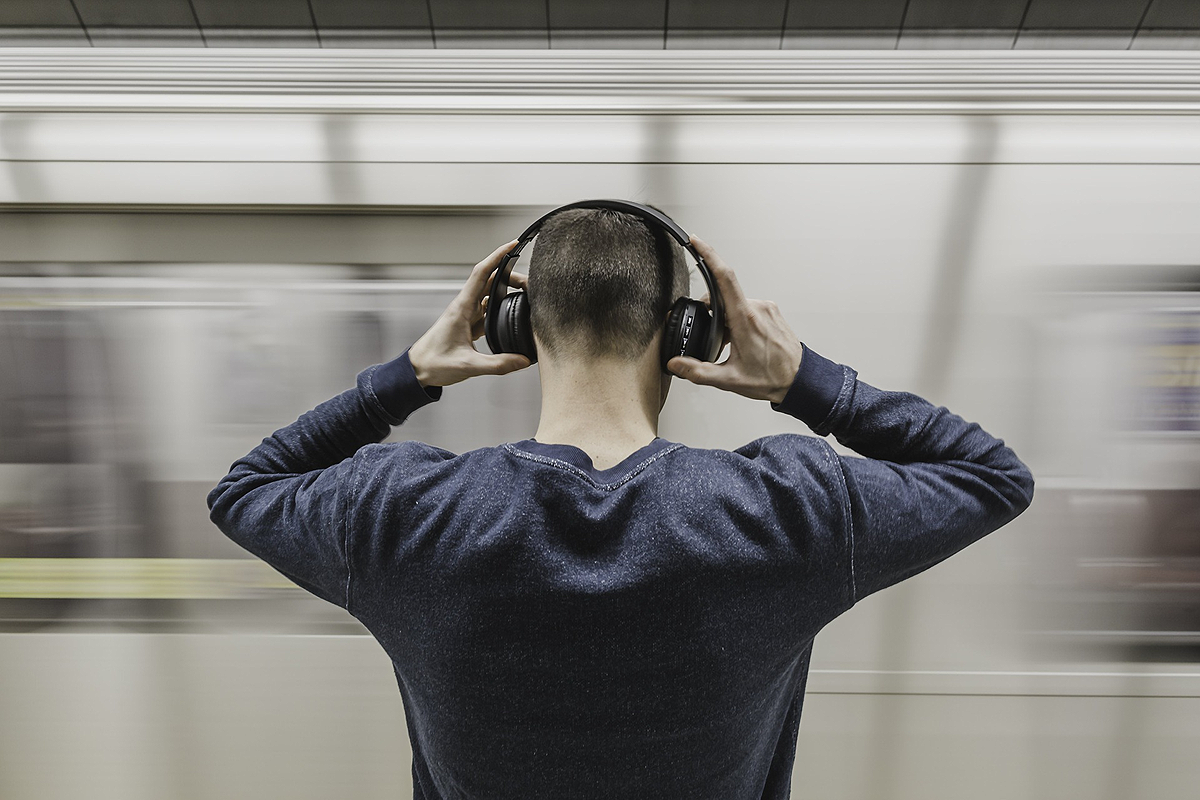 HIER KLICKEN FÜR DEUTSCHE VERSION
MEINE TOP 10 AUTISMUS ANPASSUNGSGEGENSTÄNDE
Meine 10 wichtigsten Autismus Anpassungsgegenstände zur Nutzung von mir für meine eigenen Bedürfnisse. Heißt, sie haben nichts mit anderen Menschen zu tun, was gut ist, da andere Menschen meine Bedürfnisse oft nicht erfüllen wollen oder können.
Die Reihenfolge ist willkürlich. Ich liebe sie alle gleichwertig. Klickt auf die Spoiler, um mehr über jeden Gegenstand zu erfahren.
NR. 1 - SCHIRMMÜTZE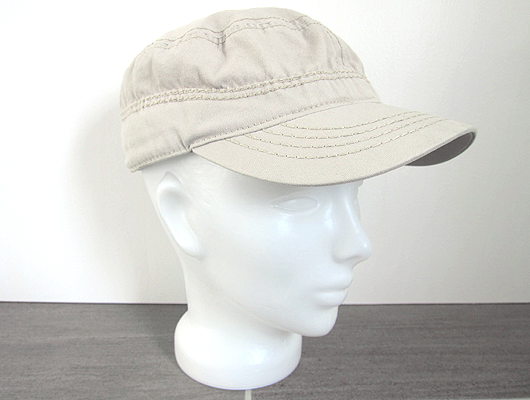 HIER KLICKEN FÜR DETAILS
AKTUELL GENUTZT: Markenlose von Amazon.
PREIS: 5 €
Hilft bei Licht Überempfindlichkeit.
Sie blockiert grelle Deckenlampen oder die Sonne, ohne es tatsächliuch dunkler zu machen. Das ist wichtig, weil ich oft helles Licht benötige, jedoch nicht direkt in meinen Augen, wie wenn ich bastle, oder oft auch auf der Arbeit.
NR. 2 - POLARISIERTE SONNENÜBERBRILLE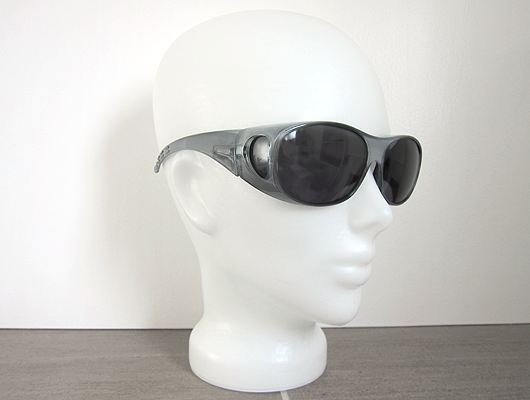 HIER KLICKEN FÜR DETAILS
AKTUELL GENUTZT: Markenlose von Amazon.
PREIS: 13,95 €
Hilft bei Licht Überempfindlichkeit.
Meine wird über Brillen mit Sehstärke getragen. Sie ist aus Plastik, daher kann ich sie einfach aufsetzen, abnehmen, in meine Tasche schmeißen, auf dem Tisch liegen lassen usw., ohne Sorge, sie zu beschädigen. Sie ist außerdem sehr groß und schirmt meine Augen von oben, unten, und den Seiten ab. So bekomme ich viel Erleichterung und sie ist sehr praktisch für den Alltag.
Dass sie polarisiert ist, ist wichtig, weil das bedeutet, dass sie Spiegelungen mindert. Das ist mein größtes Probem mit meiner Licht Hypersensibilität. Ich nutze graue Gläser, da farbige Gläser meine Farben Hypersensibilität auslösen und mir davon schwindelig wird.
NR. 3 - KAPSELGEHÖRSCHUTZ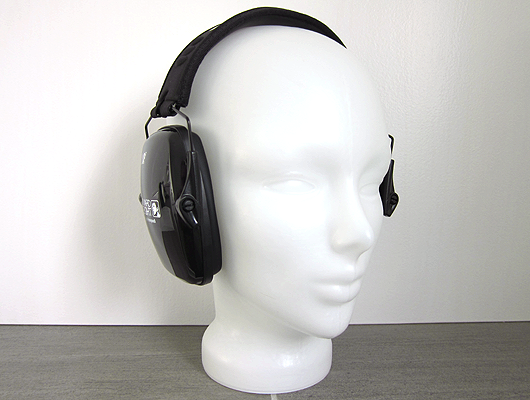 HIER KLICKEN FÜR DETAILS
AKTUELL GENUTZT:
HONEYWELL Howard Leight – Leightning L0 für jeden Tag
HONEYWELL Howard Leight – Leightning L2 für lautere Umgebungen
PREISE:
Leightning L0 – 22 €
Leightning L2 – 17,99 €
Hilft bei Geräusch Überempfindlichkeit.
Ich empfinde eine Art Hassliebe für meinen Kapselgehörschutz. Ich liebe ihn, weil er wirklich hilft, Geräusch Überempfindlichkeit zu mindern. Ich hasse ihn, weil er sich unnatürlich anfühlt und nach längerem Tragen Beschwerden und Druckschwindel verursacht.
Es braucht einige Versuche, um den Kapselgehörschutz zu finden, der für die persönlichen Bedürfnisse passt. Und während die Meisten günstig sind, kann dieses notwendige Ausprobieren sich läppern, weil die Rücksendekosten oft vom Käufer getragen werden müssen.
NR. 4 - AAC GERÄT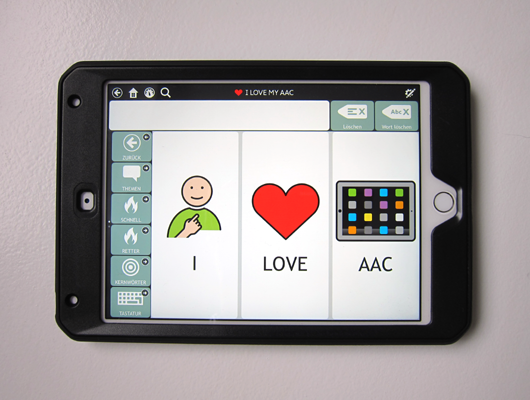 HIER KLICKEN FÜR DETAILS
AKTUELL GENUTZT:
APPLE iPad mini 4
TOBII DYNAVOX Snap+CoreFirst App
METACOM Symbole
JOY FACTORY Axtion Bold Hülle
OTTERBOX Schultergurt (Teil des OTTERBOX Latch II Harness)
PREISE:
APPLE iPad mini 4 – 390 €
TOBII DYNAVOX Snap+CoreFirst App – 180 €
METACOM Symbole – 50 €
JOY FACTORY Axtion Bold Hülle – 65 €
OTTERBOX Latch II Harness – 30 €
Hilft während non-verbaler Phasen und mindert Erschöpfung aufgrund von Sprachverarbeitung.
Meine Versicherung hat das iPad Mini 4 übernommen, meine unglaublichen Twitterfreunde haben die App und Symbole finanziert (während einer Aktion gekauft). Dies ist bei Weitem meine teuerste Anpassung und die einzige, die meine Versicherung zumindest teilweise übernommen hat.
Ich habe Selektiven Mutismus und bin zeitweise non-verbal aufgrund meines Autismusses. Aber selbst, wenn ich sprechen kann, ist Sprache immer erschöpfend. Mein AAC Gerät zu nutzen, um meine Sprache zu managen, hat mir bereits viel geholfen.
Ich nutze es, wenn Sprache gar nicht funktioniert. Ich nutze es aber auch, wenn ich das Gefühl habe, ich muss Sprachenergie sparen, selbst wenn ich theoretisch mündlich sprechen könnte. Und wenn ich meine Gedanken ordnen muss und mehr Zeit brauche, um herauszufinden, was ich sagen oder antworten möchte. Dies erlaubt es mir, viel mehr Energie für andere Dinge übrig zu haben, als wenn ich mündliche Sprache zu erzwingen versuche.
NR. 5 - VIBRATIONSUHR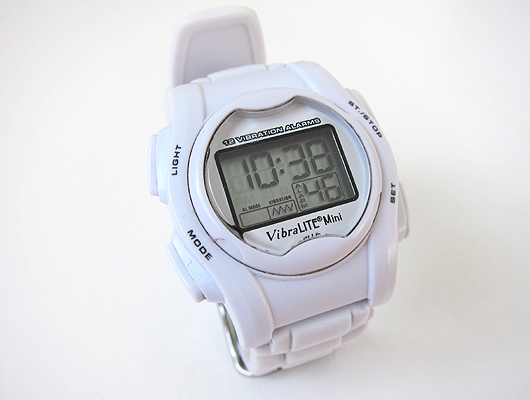 HIER KLICKEN FÜR DETAILS
AKTUELL GENUTZT: VIBRALITE Mini
PREIS: 59,95 €
Hilft bei Exekutiver Dysfunktion.
Damit das funktioniert, brauche ich etwas, das immer an mir ist, das ich nie weglegen und vergessen kann. Einsatz für eine Armbanduhr, die ich morgens als Teil meiner Morgenroutine anlege und abends als Teil meiner Abendroutine ablege.
Ich brauche Aufforderungen für alle möglichen Dinge. Ganz besonders zum Beenden und Wechseln von Aufgaben, aber auch, um mich ans Essen und Trinken zu erinnern. Ich nutze dafür eine Vibrationsuhr, weil piepende Alarme mich extrem irritieren.
NR. 6 - FLACHE, ENGE SCHUHE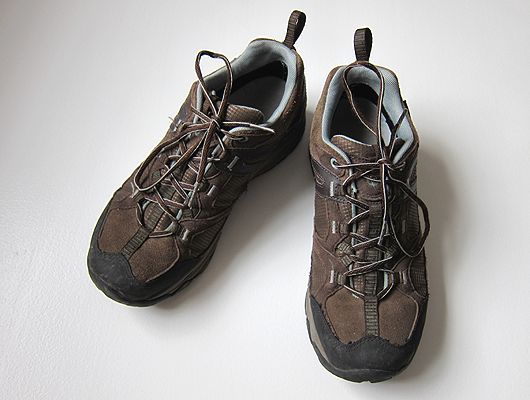 HIER KLICKEN FÜR DETAILS
Hilft bei meiner Körperwahrnehmung.
Ich brauche Schuhe ohne Absatz und ohne Fußbett. Ich habe extreme Probleme mit den Knochen und Muskeln in meinen Füßen, das bedeutet, dass die falschen Schuhe schlimmen Schwindel und Gleichgewichtsprobleme auslösen. Absätze stören mein Gleichgewicht ebenfalls.
Wärmeausgleich ist für mich auch ein Problem, weshalb meine Schuhe atmungsaktiv sein müssen. Werden meine Füße zu heiß, bekomme ich Kreislaufprobleme, Schwindel, usw.
Und letztendlich müssen meine Schuhe eng und schwer genug sein, um mit meiner Körperwahrnehmung zu helfen.
NR. 7 - PLANER
HIER KLICKEN FÜR DETAILS
AKTUELL GENUTZT:
HANDGEMACHTER Wandwochenplan
FILOFAX Refillable Notebook mit handgemachtem Umschlag
PREIS:
FILOFAX Refillable Notebook – 16,99 €
Hilft bei Exekutiver Dysfunktion und Gedächtnisproblemen.
Ich liebe und ich hasse Planer. Ich liebe sie, denn ich mich daran erinnern kann, sie zu benutzen, helfen sie mir ungemein. Und ich liebe es, sie selber zu machen, kreativ zu sein, und sie zu dekorieren. Ich hasse sie, weil ich andauernd vergesse, sie zu benutzen.
Der Kalenderteil meiner Planer hilft mir, mich an Dinge zu erinnern, was ich aufgrund meines sehr schlechten Gedächtnisses dringend brauche. Er hilft mir auch dabei, nicht mehr zu planen, als ich schaffe. Mein Planer hat ein Listenabteil für alles mögliche Wichtige, was mir im Alltag sehr hilft – selbst, wenn ich es nicht schaffe, den Kalenderteil aktuell zu halten.
Ich habe über meinen Wandwochenplaner bereits HIER geschrieben.
NR. 8 - RAUE KLEIDUNG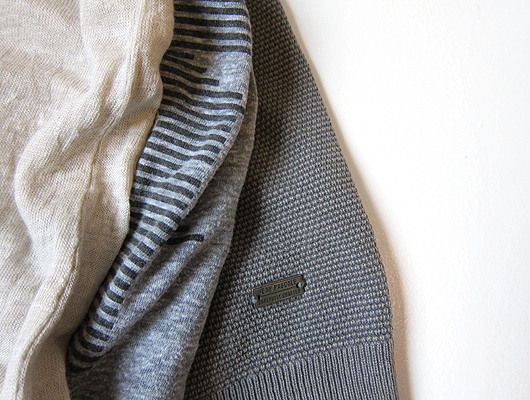 HIER KLICKEN FÜR DETAILS
Hilft bei meiner Körperwahrnehmung.
Vielleicht habt ihr schon gehört, dass Autisten Etiketten in Kleidung hassen. Das kommt daher, dass viele von uns eine Überempfindlichkeit gegenüber Berührungen haben. Viele Autisten hassen außerdem lange Ärmel und Hosen. Ich persönlich kann leichte Berührungen nicht ertragen. Ich brauche raue Stoffe. Aber nicht kratzig, wie Wolle. Ich brauche starken sensorischen Input auf meiner Haut. Ich kann weiche Stoffe wie Seide oder Satin nicht ertragen. Ich ertrage außerdem keine offenen Kleidungsstücke an meinen Beinen, wie Röcke, oder Kleider.
Raue Stoffe helfen mir, meinen Körper zu spüren. Sanfte Berührungen fühlen sich an, als reichten sie in mich hinein und das diffuse Signal verunsichert meine Nerven. 100% Baumwolle und Leinen funktionieren für mich am Besten. Ich bevorzuge außerdem ganz klar lange Ärmel und Hosen, ebenfalls, um meinen Körper besser spüren zu können.
NR. 9 - ÄTHERISCHE ÖLE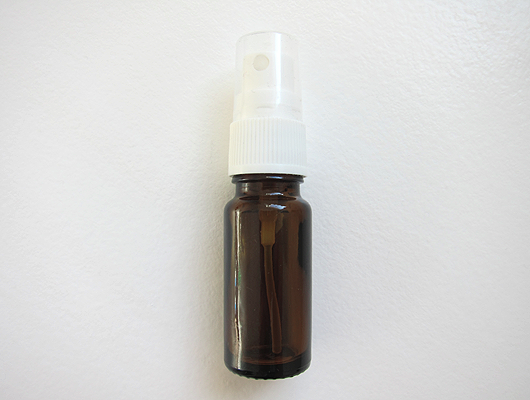 HIER KLICKEN FÜR DETAILS
Hilft bei Geruchs Überempfindlichkeit.
Der falsche Geruch kann für mich viele Probleme auslösen. Besonders künstliche Gerüche wie Perfüms, oder Chemikalien verursachen fast immer augenblicklich Kopfschmerzen und oft auch Übelkeit, Schwindel, sogar Migräne.
Ich benutze eine kleine Sprühflasche, gefüllt mit einer Mischung aus Ethanol und ätherischem Öl (meist Lavendel), um schädlichen Gerüchen etwas entgegen zu setzen. Ich sprühe etwas auf meine Kleidung, um meinem Gehirn einen positiven Geruch zu geben, auf den es sich konzentrieren kann.
Aufgrund meiner Überempfindlichkeit gegenüber Gerüchen, kann ich außerdem keine parfümierten Deos benutzen. Das ist ein Problem, da ich aufgrund einer Hormonstörung oft starken Körpergeruch habe. Deshalb nutze ich stattdessen parfümfreie Deos und ätherische Öle. Ein Tropfen auf meinem Shirt unter den Achseln reicht schon.
NR. 10 - HARTE FEDERKERN MATRATZE
HIER KLICKEN FÜR DETAILS
Hilft bei Schlafstörungen.
Wie die meisten Autisten habe ich auch Schlafprobleme. Dieses Problem hatte ich schon mein ganzes Leben. Die richtige Matratze zu finden, ist ein anhaltender Kampf. Aktuell habe ich zu der härtesten Federkernmatratze gewechselt, die ich finden konnte, dank meiner Eltern.
Mir ist erst neulich klar geworden, dass weiche Schaumstoffmatratzen für mich Reizverarbeitungsprobleme verursachen. Etwas, dass ich vorher nie in Betracht gezogen hatte. Das Gefühl, in der Matratze zu liegen, anstatt auf ihr drauf, stört meine Körperwahrnehmung, verursacht Muskelverspannungen, und letztlich Schlafstörungen.
My 10 most important autism accommodation items for use by myself to accommodate my own needs. Meaning these have nothing to do with other people which is good because often other people aren't willing or able to accommodate my needs.
The order is random. I love them all equally. Click the spoilers for some detail about each item.
NO. 1 – BASEBALL CAP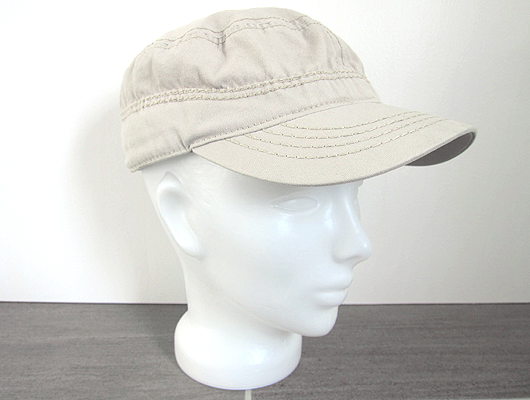 CLICK HERE FOR DETAILS
CURRENTLY USING: No name brand ordered from amazon.
PRICE: 5 € / 5 $
Accommodation for light hypersensitivity.
It blocks bright ceiling lights or the sun without actually making it any darker. That is important because I often need bright light but not directly in my eyes like when I'm crafting or often at work.
NO. 2 – POLARIZED SUNGLASSES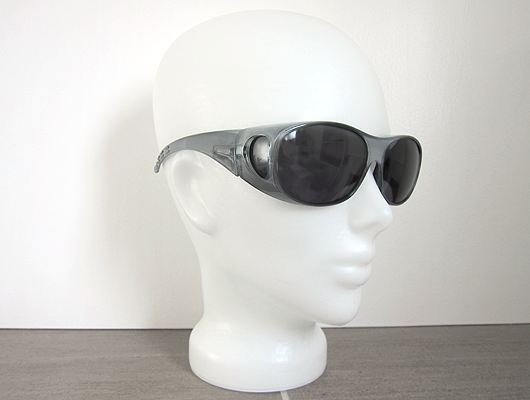 CLICK HERE FOR DETAILS
CURRENTLY USING: No name brand ordered from amazon.
PRICE: 13,95 € / 13.99 $
Accommodation for light hypersensitivity.
Mine are worn over regular prescription glasses. These are plastic so I can just put them on, take them off, throw them in my bag, leave them on the table etc. without worrying about damaging them. They also are very big and shield my eyes from top and bottom as well as from the sides so I get a lot of relief and they are very practical for everyday use.
The polarized part is important because it means they minimize reflections which is my biggest problem with light hypersensitivity. I use grey lenses as colored lenses trigger my color hypersensitivity and make me dizzy.
NO. 3 – EAR DEFENDERS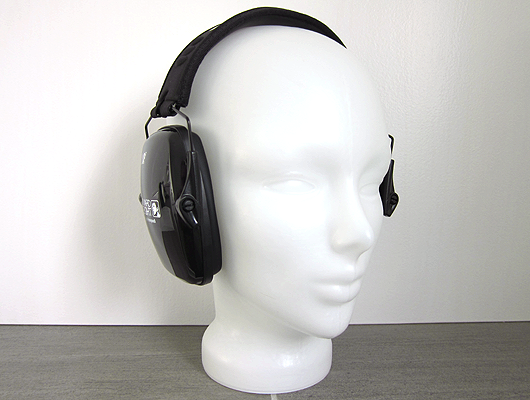 CLICK HERE FOR DETAILS
CURRENTLY USING:
HONEYWELL Howard Leight – Leightning L0 for everyday
HONEYWELL Howard Leight – Leightning L2 for noisier environments
PRICES:
Leightning L0 – 22 € / 14.95 $
Leightning L2 – 17,99 € / 19.99 $
Accommodation for sound hypersensitivity.
I have a love-hate relationship with my ear defenders. I love them because they really help manage sound hypersensitivity. I hate them because wearing them doesn't feel natural to me and they cause discomfort and pressure dizziness after longer periods of time.
It does take quite a lot of trial and error to find ones that fit your personal needs. And while most are very affordable that necessary trial and error really adds up financially because usually return shipping has to be paid by the buyer.
NO. 4 – AAC DEVICE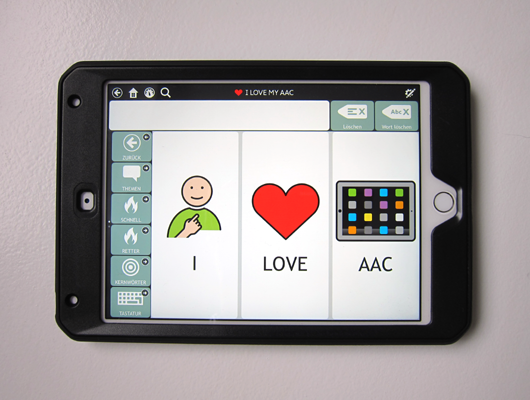 CLICK HERE FOR DETAILS
CURRENTLY USING:
APPLE iPad mini 4
TOBII DYNAVOX Snap+CoreFirst app
METACOM symbols
JOY FACTORY Axtion Bold Case
OTTERBOX shoulder strap (part of OTTERBOX Latch II Harness)
PRICES:
APPLE iPad mini 4 – 390 € / 445 $
TOBII DYNAVOX Snap+CoreFirst app – 180 € / 180 $
METACOM symbols – 50 € / 50 $
JOY FACTORY Axtion Bold Case – 65 € / 74 $
OTTERBOX Latch II Harness – 30 € / 18 $
Accommodation for non-verbal periods and exhaustion from speech processing.
My insurance covered the iPad mini 4, my amazing autistic twitter friends crowd funded the app and symbols (bought while on sale). This is by far my most expensive accommodation and the only one my insurance at least partly covered.
Using an AAC device has changed my life. I have Selective Mutism and am intermittently non-verbal because of my autism. But even when I can speak, speech is always exhausting. Using my AAC device to manage my speech has helped me so much already.
I use it when I have to because speech simply won't come out. But I also use it when I feel I need to preserve speech energy even if I could theoretically speak with my mouth. And when I need help sorting my thoughts, when I need a little more time to figure out what I want to reply to a question etc. This allows me to have a lot more energy left over for other things than when trying to force oral speech.
NO. 5 – VIBRATING WRIST WATCH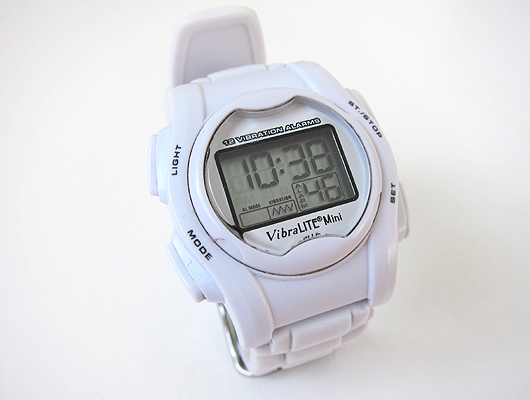 CLICK HERE FOR DETAILS
CURRENTLY USING: VIBRALITE Mini
PRICE: 59,95 € / 37.50 $
Accommodation for Executive Dysfunction.
For this to work I need an item that is always on me with no way of putting it aside and forgetting about it. Cue a wrist watch I put on as part of my morning routine and take off as part of my evening routine.
I need prompts for all kinds of things. Especially for ending and switching tasks, but also to remind me to eat and drink something. I use a vibrating wrist watch for this as the beeping ones are extremely irritating for me.
NO. 6 – FLAT, TIGHT SHOES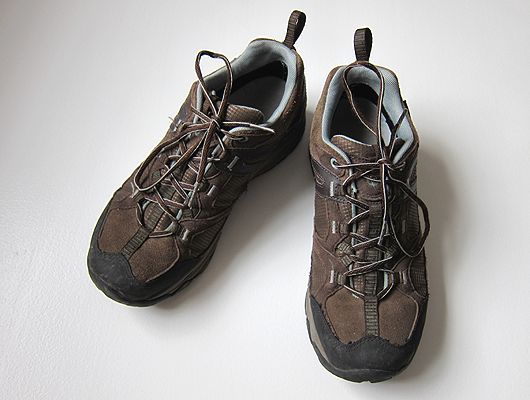 CLICK HERE FOR DETAILS
To help with my proprioception.
I need shoes without heels and with flat insoles. I have severe problems with the bones and muscles in my feet meaning the wrong shoes cause severe dizziness and balance problems. Heels disrupt my balance too.
I also struggle with managing heat so my shoes must be breathable. If my feet heat up too much I get circulation problems, dizziness etc.
And finally shoes must be tight and heavy enough to help with my body perception.
NO. 7 – PLANNERS
CLICK HERE FOR DETAILS
CURRENTLY USING:
HANDMADE weekly wall planner
FILOFAX Refillable Notebook with handmade cover
PRICE:
FILOFAX Refillable Notebook – 16,99 € / 18.95 $
Accommodation for Executive Dysfunction and memory problems.
I love planners and I hate planners. I love them because when I do remember to use them they help me immensely. And I love making them myself, being creative with them, and decorating them. I hate them because I keep forgetting to use them.
The calendar part of my planners helps me remember things which I desperately need because I have severe memory problems. It also helps me to not schedule more than I can handle. My planner has a ton of lists in it for everything and anything important which really helps me in my everyday life even if I can't manage to keep the calendar part updated.
I previously wrote about my weekly wall planner in detail HERE
NO. 8 – ROUGH FABRIC CLOTHING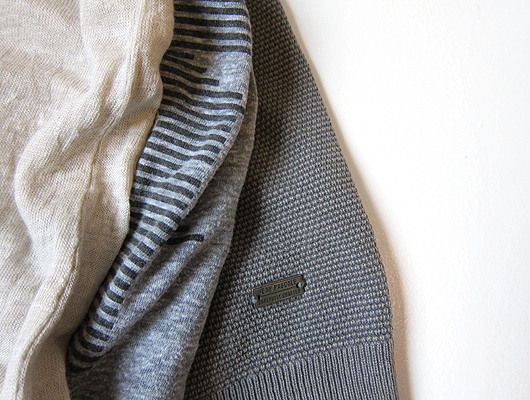 CLICK HERE FOR DETAILS
Accommodation for proprioception problems.
You might have heard that autistic people hate tags. That's because many of us are hypersensitive to touch. Many autistics also hate long sleeves and pants. Personally I can't handle light touch. I need rough fabrics. But not scratchy like wool. I need strong sensory input on my skin. I cannot handle soft fabrics like silk or satin. I also can't cope with open clothes on my legs like dresses or skirts.
Rough fabrics help me to feel my body. Soft touch feels like it reaches inside of me and the diffuse signal really messes with my nerves. 100% cotton and linen work best for me. I also strongly prefer long pants and sleeves, again to help me feel my body.
NO. 9 – ESSENTIAL OILS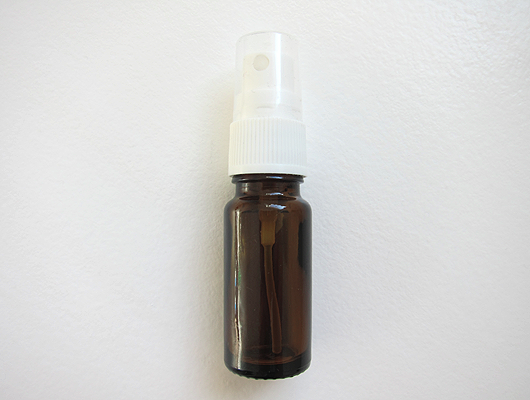 CLICK HERE FOR DETAILS
Accommodation for smell hypersensitivity.
The wrong smell can cause a lot of problems for me. Especially artificial smells like perfumes or chemicals almost always cause immediate headaches and often nausea, dizziness, even migraines.
I use a small spray bottle filled with a mix of ethanol and essential oils I like smelling (usually lavender) to counter harmful smells. I spray a bit on my clothes to give my brain a good smell to focus on.
Because of my hypersensitivity to smells I also cannot use any deodorants with fragrance with does pose a problem because due to a hormone disorder I often have quite strong body odor. So I use a fragrance free deodorant and essential oils instead. A drop on my clothes under my armpits does the trick.
NO. 10 – HARD BOX SPRING MATTRESS
CLICK HERE FOR DETAILS
Accommodation for insomnia.
Like most autistic people I struggle with sleeping. It has been a problem all my life. Finding the right mattress is an ongoing struggle. For now I have switched to the hardest model box spring I could find, courtesy of my parents.
I recently realized the soft foam mattresses cause sensory problems for me. Something I had never considered before. The sensation of laying in the mattress rather than on it messes with my proprioception and causes muscle tension which in turn causes sleep problems.
---
CATEGORIES
SUPPORT AUTISTICTIC