10 THINGS PARENTS OF AUTISTIC CHILDREN SHOULD KNOW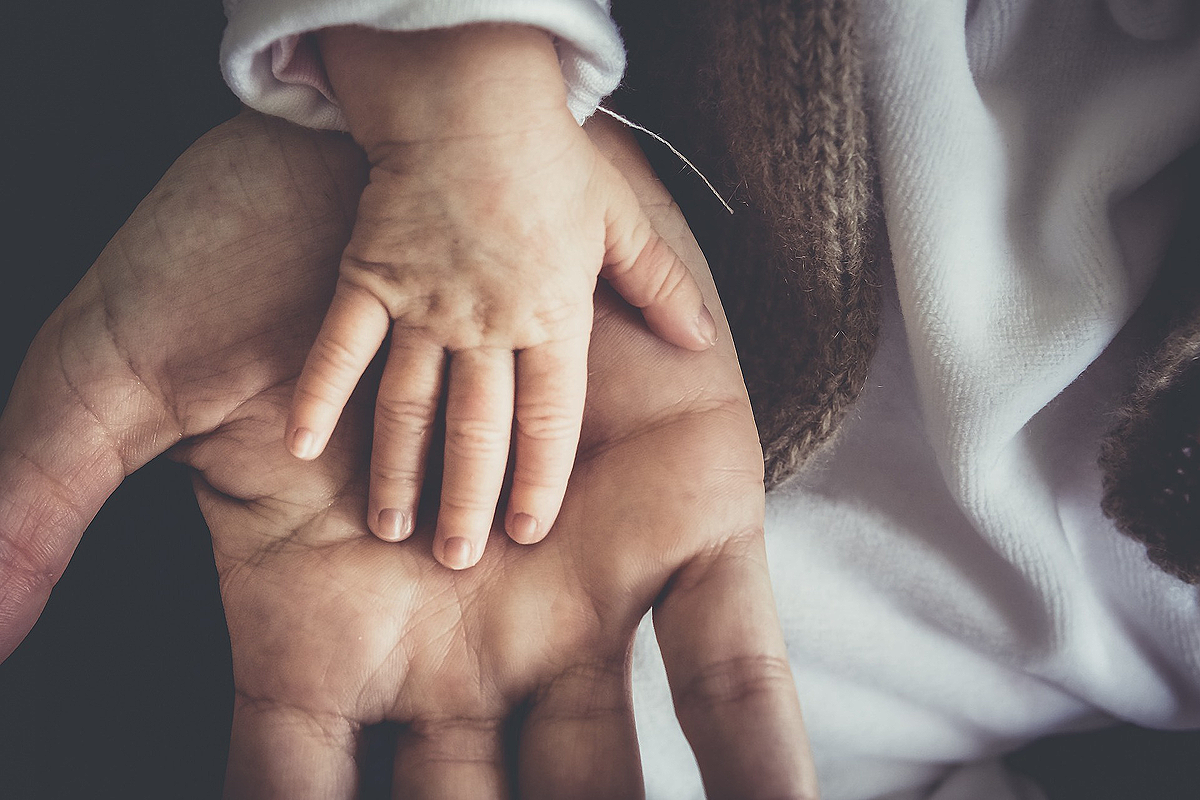 HIER KLICKEN FÜR DIE DEUTSCHE VERSION
10 DINGE, DIE ELTERN VON AUTISTISCHEN KINDERN WISSEN SOLLTEN
NR. 1 – AUTISMUS IST KEINE KRANKHEIT
Autismus ist keine Krankheit, Störung, Epidemie, Tragödie, oder psychische Erkrankung. Er wird weder von Impfungen verursacht, noch von schlechter Erziehung. Autismus ist ein neurologisches Phänomen mit einer Vielzahl noch ungeklärter möglicher Ursachen, sowohl genetisch, wie auch umweltbedingt.
Autismus macht dein Kind nicht krank, falsch, oder kaputt. Es verbirgt sich kein nicht-autistisches Kind hinter dem Gesicht deines Kindes. Dies ist dein autistisches Kind und das ist okay!
NR. 2 – FACHLEUTE SIND OFT KEINE AUTISMUS EXPERTEN
Viele "Fachleute" wissen tatsächlich nicht viel über Autismus, kennen nur die pathologisierte Lehrbuchversion, kennen Autismus nur als voreingenommene Beobachter von außen etc.
Sorg dafür, dass du Fachleute findest, die wissen, wie man zwischen Autismus und anderen Dingen unterscheidet, um adequate Unterstützung und Gesundheitsversorgung deines Kindes sicher zu stellen.
Glaube "Fachleuten" nicht, die behaupten, dass Schlafstörungen, Verdauungsprobleme, Schmerzen, Meltdowns, Selbstverletzung, Anfälle, und andere Dinge feste Bestandteile von Autismus sind, bei denen man nichts tun kann, und die einfach als Teil des Lebens deines Kindes akzeptiert werden müssen. Das stimmt nicht.
Die echten Austismusexperten sind Autisten. Autistische Fachleute existieren! Mach dich auf die Suche nach ihnen.
NR. 3 – "AUTISMUSSYMPTOME" SIND OFT EINFACH NATÜRLICHE AUTISTISCHE EIGENSCHAFTEN
"Fachleute" haben traurigerweise vieles von Autismus pathologisiert.
Es ist grundsätzlich nichts Schlimmes an Stimming, Dinge aufzureihen, Routinen zu brauchen, eine andere Art des Sozialkontaktes zu haben, Empathie anders zu erleben und zu zeigen, nicht mit dem Mund zu sprechen, Entwicklungsschritte später oder auch gar nicht zu machen, Anpassungen zu brauchen, Reizüber- oder Unterempfindlichkeiten zu haben etc.
Autisten müssen so akzeptiert werden, wie sie sind.
NR. 4 – BEHANDLUNGEN, UM AUTISTEN "NORMALER" ZU MACHEN, SIND SCHÄDLICH
Weniger autistisch zu werden, ist nicht möglich. Man kann aus Autismus nicht "herauswachsen", oder ihn "überwinden". Wir können nur lernen, wie wir für Außenstehende weniger autistisch erscheinen, indem wir unseren Autismus verstecken. Das nennt sich MASKIEREN und ist hochgradig schädlich.
Diese Arten von Behandlungen (wie ABA Therapie) lehren uns, dass autistisch zu sein schlecht ist, und unsere grundliegende autistische Natur und Bedürfnisse zu ignorieren und zu vernachlässigen. Dies führt zu Dingen wie Overload, Burnout, Meltdowns, geringem Selbstwertgefühl, Angst, Stress, Depression, Suizidgedanken, und sogar Suizid.
NR. 5 – AUTISMUS DEFINIERT DEIN KIND – ALS EIN TEIL DES GANZEN
Autismus ist ein wesentlicher Teil davon, wie dein Kind sich und die Welt wahrnimmt.
Er ist keineswegs das Einzige, was dein Kind definiert, aber ja, Autismus ist ein Teil dessen, wer dein Kind ist und das ist nicht Schlimmes. Nur, wenn jeder akzeptiert, dass Autismus ein wesentlicher Teil dessen ist, wer dein Kind ist, können sie dein Kind selbst jemals wirklich akzeptieren. Und nur so können die Bedürfnisse deines Kindes wirklich verstanden und erfüllt werden, damit es ein glückliches und gesundes autistisches Leben führen kann.
NR. 6 – JEDE ART VON KOMMUNIKATION IST GÜLTIG
Falls dein Kind non-verbal oder teilweise non-verbal ist, sorge dafür, dass es so bald wie möglich Zugang zu alternativer Kommunikation bekommt. AAC Geräte, Gebärdensprache, Bildkartensysteme, hab keine Angst davor, alles zu probieren und das zu finden, was für dein Kind am Besten funktioniert.
NR. 7 – SCHWIERIGKEITEN ZU VERSTEHEN IST WICHTIG
Dein Kind wird höchstwahrscheinlich Schwierigkeiten im Leben erleben. Um ihm in schwierigen Zeiten zu helfen, ist zwingend notwendig, zu verstehen, was genau diese Schwierigkeiten verursacht. Ist es etwas, was direkt durch den Autismus verursacht wird? Ist es etwas, das durch seine Umgebung verursacht wird? Oder ist es etwas, das durch andere Menschen verursacht wird?
Erst wenn das Problem korrekt analysiert und die eigentliche Ursache gefunden wurde, kannst du deinem Kind wirklich helfen. Manche Dinge können behoben werden, andere können angepasst werden, wieder andere können vermieden werden. Was für Andere funktioniert, funktioniert vielleicht nicht für dein Kind. Dein Kind ist sein eigener Mensch mit seinen eigenen individuellen Fähigkeiten und Bedürfnissen.
NR. 8 – MELTDOWNS SIND KEINE WUTANFÄLLE
Meltdowns sind unfreiwillig. Sie sind nicht zielgerichtet und sie passieren, egal ob Autisten alleine, oder andere Personen anwesend sind. Meltdowns sind extrem stressig, oft schmerzhaft, und lassen uns gewöhnlich recht erschöpft zurück.
Meltdowns werden gewöhnlich von Überladung ausgelöst. Überladung kann von vielen Dingen verursacht werden, wie etwa Reizen, zu viel Informationen, unerwarteten Veränderungen, Hunger, Durst, Erschöpfung, usw. Lerne die Auslöser für dein Kind, hilf ihm auch, die eigenen Auslöser zu verstehen und arbeitet zusamen, um Meltdowns vorzubeugen.
NR. 9 – AUTISTISCHE KINDER WERDEN ERWACHSEN
Unsere Fähigkeiten und Bedürfnisse sind individuell, verändern sich, und fluktuieren. Autistische Erwachsene sind keine 5-Jährigen in erwachsenen Körpern. Sie sind Erwachsene.
NR. 10 – FÜR AUTISMUS MUSS MAN SICH NICHT SCHÄMEN
Menschen können grausam sein. Ich weiß es. Die Meisten von uns wissen es. Du wirst fälschlicherweise verurteilt werden. Dein Kind wird fälschlicherweise verurteilt werden.
Sich zu schämen, weil andere Menschen einen beschämen, ist menschlich. Aber lass unter keinen Umständen Scham diktieren, wie du dein autistisches Kind großziehst.
Es ist keine Scham darin, wenn autistische Menschen öffentliche Meltdowns haben.
Es ist keine Scham darin, wenn autistische Menschen öffentlich stimmen.
Es ist keine Scham darin, wenn autistische Menschen Hilfe beim Toilettengang, Anziehen usw. brauchen.
Es ist keine Scham darin, wenn autistische Menschen nicht alleine leben können.
Es ist keine Scham darin, wenn autistische Menschen nicht arbeiten können.
Es ist keine Scham darin, wenn autistische Menschen sich selbst verletzen.
Es ist keine Scham darin, wenn autistische Menschen nicht mit dem Mund sprechen.
Es ist keine Scham darin, autistisch zu sein. Wir sind anders, aber gleichwertig. Ziehe dein Kind in diesem Wissen groß.
Das Wichtigste, was Eltern ihrem autistischen Kind geben können, ist das Gleiche, wie für alle Kinder: Liebe, Respekt, und Rückhalt.
NO. 1 – AUTISM IS NOT A DISEASE
Autism is not a disease, disorder, epidemic, tragedy, or mental illness. It is not caused by vaccines or bad parenting. It is a neurological phenomenon with a variety of still unclear possible causes both genetic and environmental.
Autism doesn't make your child sick, wrong, or broken. There is no non-autistic child hiding behind your child's face. This is your autistic child and that's okay!
NO. 2 – PROFESSIONALS OFTEN AREN'T AUTISM EXPERTS
Many "professionals" don't, in fact, know a lot about autism, only know the pathologized textbook version, only know autism as biased outside observers, etc.
Make sure you find professionals who know how to distinguish between autism and other conditions to ensure proper support and adequate healthcare for your child.
Don't believe "professionals" who tell you that sleep problems, digestive issues, pain, meltdowns, self-harm, seizures, and other things are an integral part of your child's autism, cannot be helped, and need to just be accepted as part of your child's life. It's not true.
The real experts on autism are autistic people. Autistic professionals exist! Seek them out.
NO. 3 – "AUTISM SYMPTOMS" ARE OFTEN JUST NATURAL AUTISTIC TRAITS
"Professionals" have sadly pathologized so much about autism.
There is nothing inherently wrong with stimming, lining things up, needing routines, having a different way to socialize, experiencing and showing empathy differently, not speaking with one's mouth, reaching developmental milestones later or not at all, needing accommodations, having sensory hyper- or hyposensitivities, needing help, etc.
Autistic people need to be accepted the way they are.
NO. 4 – TREATMENTS TO MAKE YOUR CHILD MORE "NORMAL" ARE HARMFUL
Becoming less autistic isn't possible. You can't "grow out of" or "overcome" autism. We can only learn to appear less autistic for observers by means of hiding our autism. This is called MASKING and is extremely harmful.
These kinds of treatments (like ABA therapy) teach us that being autistic is bad and how to ignore and neglect our inherent autistic nature and needs. This leads to things like overload, burnout, meltdowns, low self-esteem, anxiety, stress, depression, suicidal thoughts, and even suicide.
NO. 5 – AUTISM DOES DEFINE YOUR CHILD – AS ONE PART OF A WHOLE
Autism is an integral part of how your child experiences themselves and the world.
It is by no means the only thing that defines them but yes, autism is one part of who your child is and there is nothing wrong with that. Only if everyone accepts that autism is an integral part of who your child is can they ever truly accept your child. And only then can your child's needs be understood and met and can they live a happy and healthy autistic life.
NO. 6 – ALL COMMUNICATION IS VALID
If your child is non-verbal or intermittently non-verbal, make sure they have access to alternative communication as soon as possible. AAC devices, sign language, picture card systems, don't be afraid to try them all and find what works best for your child.
NO. 7 – UNDERSTANDING DIFFICULTIES MATTERS
Your child will likely experience difficulties in their life. In order to help them through difficult times, it's imperative to understand what exactly causes that hardship. Is it something caused by their autism itself? Is it something caused by their environment? Or is it something caused by other people?
Only after properly assessing the problem and figuring out the actual cause for each one can you really help your child. Some things can be fixed, others can be accommodated, others can be avoided. What works for others might not work for your child. Your child is their own person with their own individual abilities and needs.
NO. 8 – MELTDOWNS ARE NOT TANTRUMS
Meltdowns are involuntary. They aren't goal-oriented and they happen whether or not the autistic person is alone or with other people. Meltdowns are extremely stressful, often painful, and usually leave us quite exhausted.
Meltdowns are usually triggered by overload. Overload can be caused by many things like sensory stimuli, too much information, unexpected changes, hunger, thirst, exhaustion, etc. Learn about your child's triggers, help them understand their own triggers too, and work together to prevent meltdowns.
NO. 9 – AUTISTIC CHILDREN GROW UP
Our abilities and needs are individual, varying, and fluctuating. Autistic adults aren't 5-year-olds in grown-up bodies. They are adults.
NO. 10 – AUTISM IS NOTHING TO BE ASHAMED OF
People can be cruel. I know. Most of us know. You will get judged wrongly. Your child will get judged wrongly.
Feeling ashamed because other people make you feel ashamed is human. But don't, under any circumstances, let shame dictate how you raise your autistic child.
There is no shame in an autistic person having a public meltdown.
There is no shame in an autistic person publically stimming.
There is no shame in an autistic person needing help to go to the bathroom, dress themselves, etc.
There is no shame in an autistic person not being able to live independently.
There is no shame in an autistic person not being able to work.
There is no shame in an autistic person self-harming.
There is no shame in an autistic person not speaking with their mouth.
There is no shame in being autistic. We are different but equal. Raise your child to know this.
The most important things parents can give their autistic children are the same as they are for all children: love, respect, and support.
---
CATEGORIES
SUPPORT AUTISTICTIC