HOME » BLOG » SHELTERED WORKSHOPS – OVERVIEW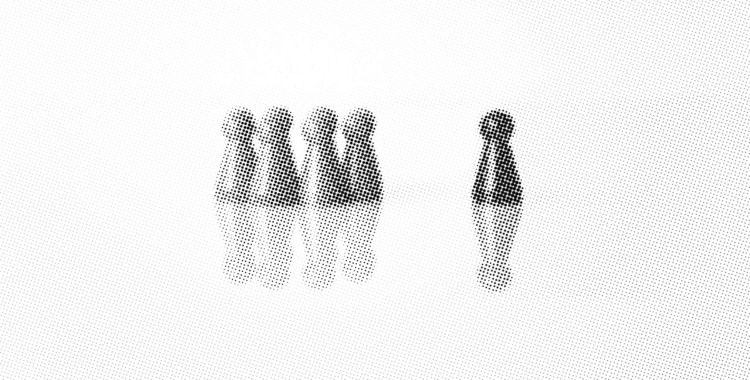 SHELTERED WORKSHOPS – OVERVIEW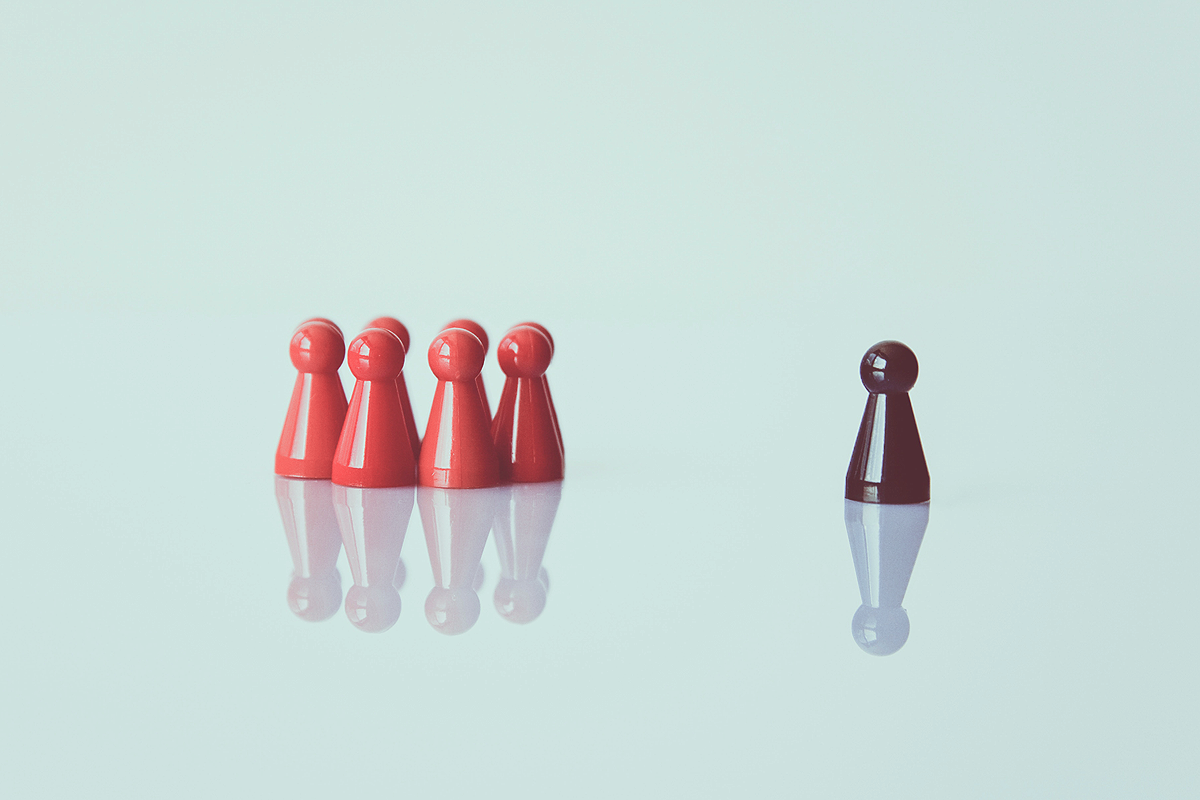 Welcome to part 1 of my blog series "SHELTERED WORKSHOPS".
Content of this series:
PART 1 – OVERVIEW
PART 2 – SHELTERED WORKSHOPS AND AUTISM
PART 3 – PERSONAL EXPERIENCE
PART 4 – WORK EXAMPLES
PART 5 – SHOULD SHELTERED WORKSHOPS BE ABOLISHED?
Please note that I am based in Germany so certain things may be different in your country.
WHAT SHELTERED WORKSHOPS ARE
Sheltered workshops are segregated facilities where disabled people go to work for very low sub-minimum wages. They are meant to be temporary workplaces for disabled people that prepare them for finding and working regular jobs.
Inside sheltered workshops are different departments. Each department constitutes a different kind of work. Common sheltered workshop departments include metalworking, woodworking, sewing, mail room, administration, warehouse, landscaping, and housekeeping.
Sheltered workshops get contracts for goods and services from private and commercial clients. The disabled people working in them then produce these goods or provide these services.
WHO SHELTERED WORKSHOPS ARE FOR
To be eligible to work in a sheltered workshop, one must be officially declared "unable to work a regular job for at least 3hrs/day". One must also be able to "provide a minimum of commercially utilizable labor" – this means workshops can decline people considered too severely disabled.
Disabled people working in sheltered workshops are legally not considered employees. They are "in employment like occupation". This means the purpose of their attendance is not primarily to "generate commercially utilizable labor" but to be "adequately occupied".
Sheltered workshops also employ people in regular jobs who instruct, help, manage, and oversee the disabled people working there.
EARNING MONEY IN SHELTERED WORKSHOPS
At the point of writing the pay in sheltered workshops is as follows:
– 67€/month in year 1 [$75] – 80€/month in year 2 [$90] – 80€ + performance-based pay after year 2 + up to 52€ as long as the previous totals less than 351€
On average this adds up to a total of 185€/month [$208].
Parts of this pay will be considered deductible income if the disabled person receives government benefits.
Disabled people who require additional services like assisted living have to use 50% of any pay over 52€ [$58] to pay for these services.
The agency funding the workshop also pays into the pension insurance for each disabled person working for them. Disabled people working in sheltered workshops can retire after 20 years. The average gross pension is 800€/month [$905].
BENEFITS OF SHELTERED WORKSHOPS
Please note that these benefits might not apply to every individual sheltered workshop and that these benefits should be available in mainstream society and not be specific to sheltered workshops.
A SAFE SPACE
Everyone who works at a sheltered workshop is disabled. This means that being different is the norm, and is accepted with all its strengths and weaknesses. That is the total opposite of most disabled people's experiences in mainstream society.
STRUCTURE AND PURPOSE
Sheltered workshops can offer disabled people structure. The work schedule offers a reliable sense of sameness and security to organize one's life around.
Sheltered workshops can also offer disabled people a purpose. They can offer a sense of contributing to society.
THE STAFF
Staff at sheltered workshops are usually well-educated professionals. Most follow disabled people's lead when solving problems that arise in the workplace. Their main job is to meet the needs and interests of the people they work with.
HIGHLY FLEXIBLE ACCOMMODATIONS
The entire purpose of sheltered workshops is to discover and understand disabled people's strengths and weaknesses. This is in order to create a healthy and functional work environment for them. Solving problems, and providing accommodations are at the core of this.
DRAWBACKS OF SHELTERED WORKSHOPS
EXPLOITATION
Most people in sheltered workshops work full time (35-40 hrs/week) for an average of 1,20€/hr [$1.90].
When a disabled person working in a sheltered workshop goes on to off-site work placement at a regular company, in an attempt to transition to a regular job, their pay remains at a low 4-6€/hr [$4.50-$6.80]. Of this, they only get to keep 50% while the other 50% go to the workshop.
Even when calculating workshop pay plus government benefits, going with the thought that disabled people work to earn all the money they receive, we end up with an average of 5,75€/hr [$6.50]. The minimum wage since January 2019 is 9,19€/hr [$10.40].
All the while sheltered workshops are a real money maker for everyone but the disabled people working in them. This entire system makes financial independence impossible.
TRANSITIONS TO REGULAR JOBS ARE EXTREMELY RARE
The number of people actually transitioning into regular jobs remains steadily under 1%. For the vast majority of disabled people, sheltered workshops are a one-way street.
From my own experience there, getting people into regular jobs isn't a priority either. Instead, workshops are happy when they find hard-working people to make them money, who are content to stay working there for the rest of their lives.
MANIPULATED EMPLOYMENT NUMBERS
Even though disabled people occupied by sheltered workshops aren't legally employees, they don't count as unemployed either. That means 300,000 disabled people in sheltered workshops are 300,000 less officially unemployed people. Way to manipulate employment numbers!
SEGREGATION INSTEAD OF INCLUSION
Sheltered workshops are segregated work environments. For one they segregate disabled people from the rest of society. Sheltered workshops also segregate by disability. There are workshops for physically disabled people, workshops for mentally disabled people, and workshops for intellectually disabled people.
Our society will never become inclusive if we keep segregating the people we need to include.
ISOLATION PUTS DISABLED PEOPLE AT RISK
Sheltered workshops are part of a system that can leave disabled people extremely isolated. And the more isolated someone is, the higher their risk for being abused.
Imagine a disabled person living in an assisted living facility, working in a sheltered workshop. They live surrounded by professionals. At the workshop, professionals supervise them. They go to therapies accompanied by professionals. Professionals administer their treatment.
All, or most, people of contact for them are professionals who are part of the system. These people might not act in the disabled person's best interest.
This leaves disabled people vulnerable to abuse. It can also make it extremely difficult for disabled people to report and get out of abusive situations.
LEARNED HELPLESSNESS AND LIMITATIONS
Disabled people working in sheltered workshops are supposed to learn the necessary skills to find and work regular jobs there. In reality, they usually only learn very limited, specialized skills that allow them to work in their own departments.
Additionally, the low expectations and low skill repetitive work contribute to disabled people believing that this is all they can do.
ACCOMMODATIONS AREN'T LIMITLESS
Sheltered workshops are usually open-plan environments. They have large rooms in which groups of people work together. Single rooms are rarely if ever available. This presents a huge barrier to certain disabilities, like autism.
Working from home could be a solution for this. Unfortunately, this is not something sheltered workshops offer, as being physically present at the workshop location is mandatory.
CONCLUSION
The benefits of sheltered workshops have a positive effect on many disabled people's lives. However, these benefits should be available in mainstream society and regular jobs so that people aren't forced into workshops.
Furthermore, one must question, whether these benefits outweigh and justify the problems present in these facilities.
---
The next post in this series is PART 2 – SHELTERED WORKSHOPS AND AUTISM.
The entire content of this series:
PART 1 – OVERVIEW
PART 2 – SHELTERED WORKSHOPS AND AUTISM
PART 3 – PERSONAL EXPERIENCE
PART 4 – WORK EXAMPLES
PART 5 – SHOULD SHELTERED WORKSHOPS BE ABOLISHED?
---
For a look into sheltered workshops in the United States of America, check out SARA LUTERMANS piece WHY BUSINESSES CAN STILL GET AWAY WITH PAYING PENNIES TO EMPLOYEES WITH DISABILITIES.
1 comment