HOME » BLOG » SHELTERED WORKSHOPS – PERSONAL EXPERIENCE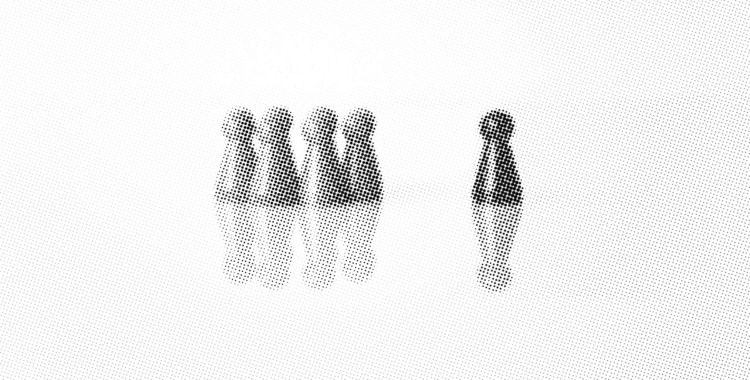 SHELTERED WORKSHOPS – PERSONAL EXPERIENCE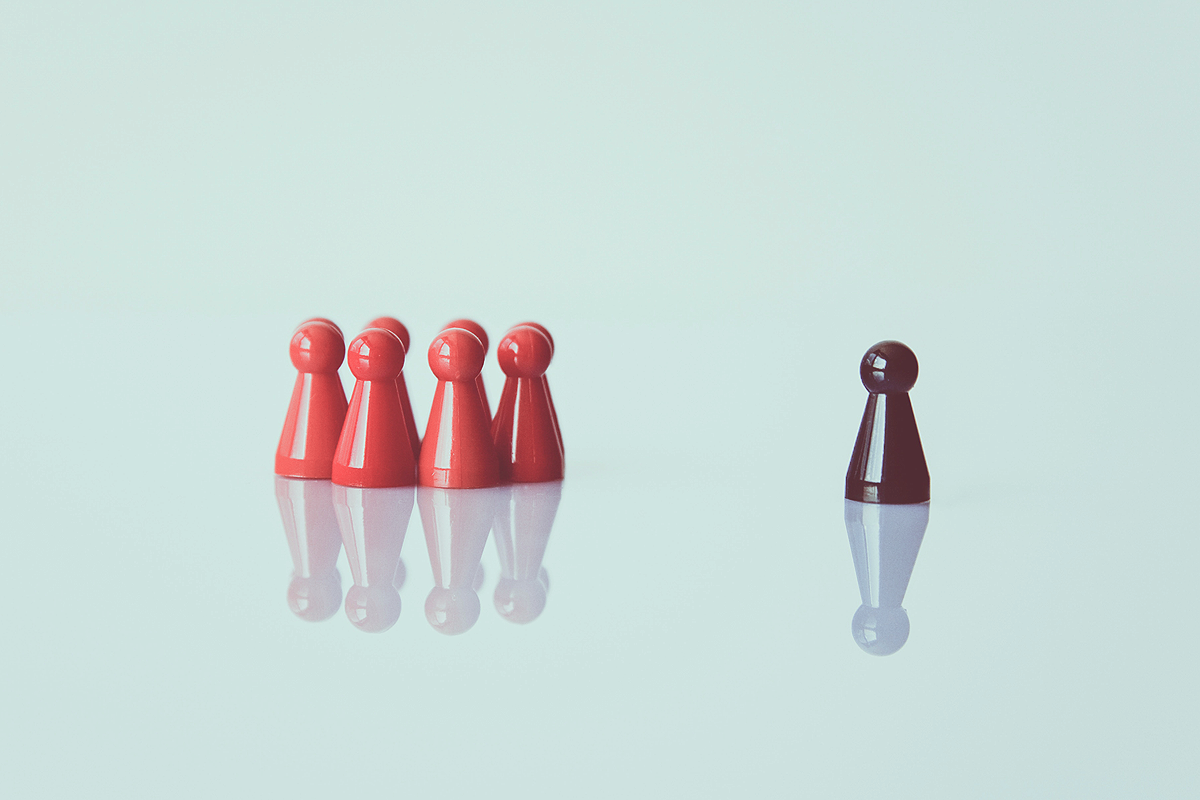 Welcome to part 3 of my blog series "SHELTERED WORKSHOPS".
Content of this series:
PART 1 – OVERVIEW
PART 2 – SHELTERED WORKSHOPS AND AUTISM
PART 3 – PERSONAL EXPERIENCE
PART 4 – WORK EXAMPLES
PART 5 – SHOULD SHELTERED WORKSHOPS BE ABOLISHED?
Please note that I am based in Germany so certain things may be different in your country.
HOW I ENDED UP IN A SHELTERED WORKSHOP
I struggled for most of my life. The older I got, the more I struggled. Because of this, I had to drop out of two schools. I also attempted several jobs but failed at all of them. Finally, I suffered a complete burnout that left me hospitalized. This left me having to start at zero.
I received an official label of being "unable to work for at least 3 hours a day in a regular job" and a "severely disabled" ID card. But I wanted and needed to work. A regular job was impossible so I eventually decided to give a sheltered workshop a try.
My goal was to work there to slowly recover and, for the first time ever, learn what I need to be healthy and able to work. Then I wanted to eventually transition to a regular job whenever possible.
That's how, in September 2015, I started work at a sheltered workshop.
THE ENTRANCE PHASE
The first phase in a sheltered workshop lasts 3 months. This time is spent with lots of testing, evaluating, experimenting, and frequent feedback meetings with staff. It's all about figuring out whether or not the workshop is the right place for the individual.
THE VOCATIONAL TRAINING PHASE
The first 12 months of the next phase are for basic training like adjusting to the schedule, understanding materials, tools, and basic work sequences.
The second 12 months are for more intense training like using machines, working under stress, more complex and varied work sequences.
In my workshop, 6-8 people work in a rather small room together in this phase. There's a workbench with tools and machines. There are cabinets with materials like fabric, paint, paper, paintbrushes, aprons, etc. Then there are tables and chairs that we arrange depending on the work, the number of people, and individual needs.
Most work comes directly from the workshop departments. Sooner or later, people start venturing out into the different departments of the workshop to try them out. Next, one does internships in chosen departments to be able to decide which department one wishes to work in the long term.
THE LONG TERM WORK PHASE
Once a person is ready, they transition into one of the sheltered workshop departments to work there long term. This is also the phase during which attempts to transition into regular jobs are supposed to happen.
WHAT I LIKE ABOUT MY SHELTERED WORKSHOP
A SAFE SPACE
I mentioned this in PART 1 – OVERVIEW and it is certainly true for me: my sheltered workshop is a safe space. When I'm there I know I can be myself without having to fear any negative consequences. It's a place where I can learn a lot about myself and my needs. It's also a place where I can safely experiment.
STRUCTURE
I need structure, but it's often impossible for me to set up and maintain myself. Structure can become a source of pressure because I'm often too sick to follow it. I then feel pressured because I have to follow the rules. It's complicated.
At my sheltered workshop, the staff gives me the structure and supports me to maintain it. I work part-time so I have structure for the first half of my day, and can then design my own structure (or not) for the second half of my day. For me, it's a good balance between structure and freedom.
THE STAFF
Whenever I have a problem, there is someone available to help me solve it. Whenever I have a request, staff take it seriously and grant it if possible.
I already mentioned in PART 2 – SHELTERED WORKSHOPS AND AUTISM that sheltered workshop staff aren't well educated about autism, and my experience confirmed this. However, the staff I dealt with so far were all willing to have me educate them, and really tried to understand and accommodate my needs.
ACCOMMODATIONS
Staff at my sheltered workshop accept, and encourage accommodations. They are the basis of everything.
I…
…get individual transportation to the workshop.
…only work part-time.
…communicate mostly via AAC.
…get a short meeting with my boss every morning and she explains what's going to happen that day if there are any changes etc.
…have my own workspace in the back of the room.
…am allowed to leave my workplace whenever needed without notifying anyone to go to the quiet room or the path outside.
…have my own place during lunch, separated from the main lunchroom.
…have a magnetic note board for things like appointments, the current lunch plan, and the workday schedule.
…use ear defenders, sunglasses, and hat freely. I can put a movie on my iPad mini and listen to it via earplugs to drown out the noise of the room.
…keep a bottle of water on my desk so it prompts me visually to drink.
OUTINGS
From time to time, my sheltered workshops organizes outings. My boss drives the group bus to someplace with my group and we do something together, like going to a museum. I really appreciate this. Because I don't have a social life, no friends to meet with, etc. these outings really help me feel less lonely and isolated. They allow me to socialize in a safe and accepting setting.
WHAT I DON'T LIKE ABOUT MY SHELTERED WORKSHOP
EXPLOITATION
I want to work to earn money so I can be financially independent. That's not something that will ever happen while working in my sheltered workshop. I also find it extremely difficult to justify the severe negative physical affect the constant overload has on me while not even being paid minimum wage.
LACK OF PURPOSE
The work I do at my sheltered workshop doesn't fill me with purpose. I do enjoy some of it for short periods of time because it compliments some of my autistic needs (like repetition and sameness). But it doesn't personally fulfill me in any way shape or form. It's just soulless work to pass the time.
NO TRANSITION TO REGULAR JOB
I have been trying to get out of the workshop and into a regular job for months. So far barely anything has happened to make that a reality. I had talks with my boss but they don't have fitting placements. They also don't offer any work from home options. In short, I'm stuck.
ACCOMMODATIONS
Yes, this is both in the likes and dislikes sections. That's because the accommodation I really need is a single room. Unfortunately, that's not available at my sheltered workshop and the open-plan environment is simply inaccessible for me.
I suggested trying to work from home, especially because this is also what I think I need long term with a regular job. But as I already mentioned in PART 1 – OVERVIEW this isn't something sheltered workshops offer.
CONCLUSION
I love my sheltered workshop. But it's still inaccessible for me and I can't make a living working there.
If they paid me minimum wage and I had a single room to work in, I might be able to work there for the 20 years it takes until I can retire, but as it is I just can't. That makes me incredibly sad because I like it there and without it, as it currently stands, I have nothing. Nothing.
---
The next post in this series is PART 4 – WORK EXAMPLES.
The entire content of this series:
PART 1 – OVERVIEW
PART 2 – SHELTERED WORKSHOPS AND AUTISM
PART 3 – PERSONAL EXPERIENCE
PART 4 – WORK EXAMPLES
PART 5 – SHOULD SHELTERED WORKSHOPS BE ABOLISHED?
---