SHELTERED WORKSHOPS – AND AUTISM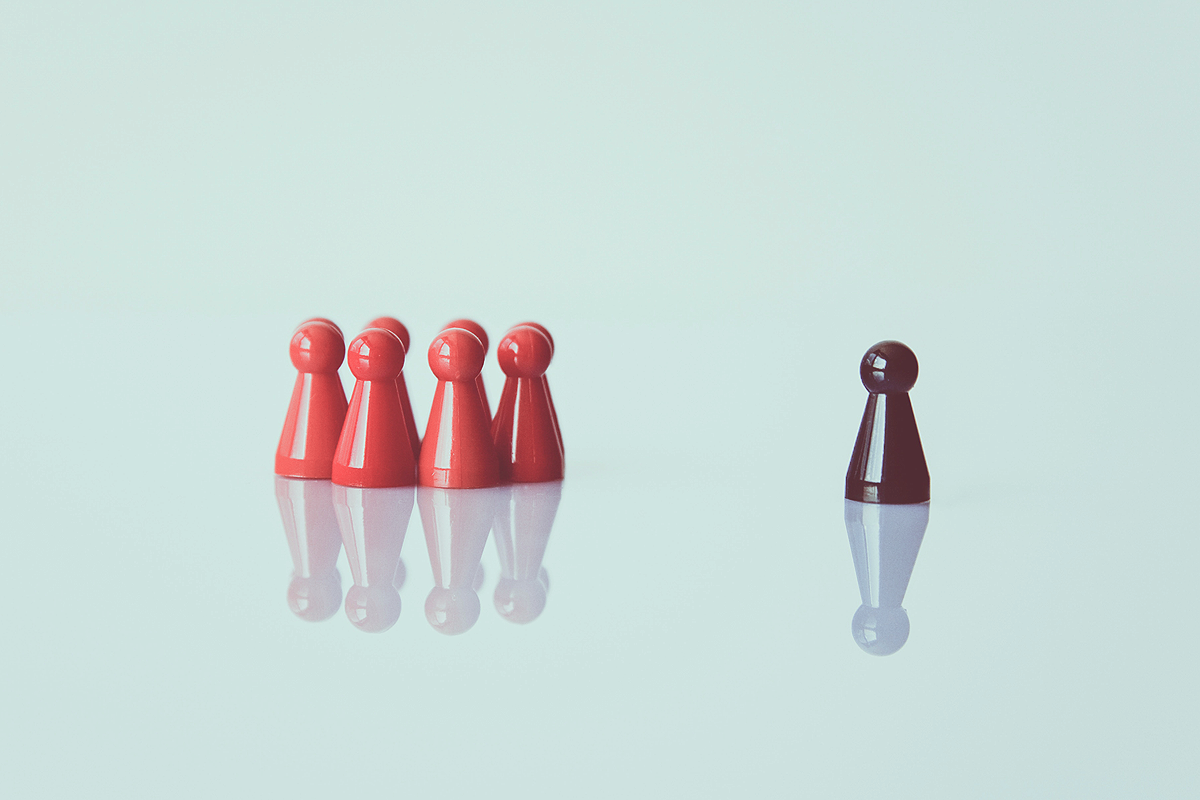 HIER KLICKEN FÜR DIE DEUTSCHE VERSION
TEIL 2 – BEHINDERTENWERKSTÄTTEN UND AUTISMUS
Willkommen zu Teil 2 meiner Blogserie "BEHINDERTENWERKSTÄTTEN"
Der gesamte Inhalt dieser Serie:
TEIL 1 – ÜBERSICHT
TEIL 2 – BEHINDERTENWERKSTÄTTEN UND AUTISMUS
TEIL 3 – PERSÖNLICHE ERFAHRUNG
TEIL 4 – ARBEITSBEISPIELE
TEIL 5 – SOLLTEN BEHINDERTENWERKSTÄTTEN ABGESCHAFFT WERDEN?
Bitte beachten, dass ich mich in Deutschland befinde und bestimmte Dinge in anderen Ländern anders sein können.
KEIN PLATZ FÜR AUTISTEN?
Autismus ist eine neurologische Behinderung. Werkstätten für behinderte Menschen sind jedoch in psychologische, geistige, und körperliche Behinderungen aufgeteilt.
Da Autismus aktuell immer noch fälschlicherweise als psychologische Störung klassifiziert wird, werden Autisten in Werkstätten für psychologisch behinderte Menschen platziert. Das bedeutet, dass sie bereits von Anfang an missverstanden sind. Autisten in Werkstätten für behinderte Menschen werden standardmäßig als psychologisch gestört behandelt. Die Herangehensweisen mit denen ihnen begegnet wird sind standardmäßig verhaltensorientiert.
Dieses Missverstehen von Autismus und das daraus resultierende fehlinformierte Behandeln von Autisten kann schädliche Auswirkungen haben. Allermindestens ist es nicht sehr hilfreich.
DAS PERSONAL IST NICHT GUT ÜBER AUTISMUS INFORMIERT
Um Autisten adäquat unterstützen zu können, muss das Personal Autismus zuerst verstehen. Aber wenn sie dies nicht tun, es kein offizielles Autismustraining gibt, und sie sich nicht selbst weiterbilden…wie können sie das? Indem sie den Autisten, denen sie helfen sollen, zuhören und ihrer Leitung folgen.
Damit das funktioniert, muss der beteiligte Autist in der Lage sein…
…den eigenen Autismus sehr gut zu verstehen
…zu bemerken, was hilft und was nicht
…für sich selbst einzutreten, auch gegen Fehlinformationen
…andere weiterzubilden
Zu versuchen, das Personal in Werkstätten über Autismus aufzuklären ist…
…ein großer Aufwand, da Autismus extrem komplex und mit jedem Lebensbereich verwoben ist
…nicht jedem Autisten immer oder gar jemals möglich
…nicht die Aufgabe des beschäftigten Autisten
Autisten, die zu Werkstätten für behinderte Menschen kommen, haben zu kämpfen. Hätten sie das nicht, wären sie nicht da. Die Last, Personal aufzuklären, und die eigene richtige Behandlung sicherzustellen, dazu zu packen ist inakzeptabel.
Nach aktuellem Stand sind die meisten Werkstätten für behinderte Menchen nicht dafür eingerichtet, Autisten adäquat zu unterstützen. Autismustraining, das von (gut bezahlten!) Autisten informiert und durchgeführt wird, könnte das ändern.
DIE UMGEBUNG IST NICHT AUTISTENFREUNDLICH
Ein weiteres Problem für Autisten in Werkstätten für behinderte Menschen ist die Umgebung. Werkstätten sind große Gebäude mit mehreren Großräumen. In jedem Raum arbeitet eine Gruppe von Menschen zusammen. Für Autisten kann dies ein konstant schädliches Arbeitsumfeld bedeuten.
Probleme für Autisten in Werkstätten:
– irgendjemand redet immer, oft mehrere Menschen gleichzeitig
– Menschen stehen häufig auf, bewegen sich im Raum, holen Dinge, setzen sich wieder usw.
– Türen öffnen und schließen sich häufig
– Unterbrechungen durch Personal oder Kollegen sind häufig
– von Anderen in sozialen Kontakt verwickelt zu werden geschieht häufig
– meist läuft das Radio
– Temperatur und Licht können nicht autonom kontrolliert werden
– neue Menschen kommen und gehen, Kollegen, Personal, Praktikanten
– meist gibt es in den Räumen viel visuelles Chaos
– Menschen bewegen Dinge hin und her
– Menschen entfernen Dinge von und fügen Dinge zu den Arbeitsflächen Anderer hinzu
– die zu erledigenden Arbeiten wechseln je nach Abteilung recht häufig
– verfügbare Essensoptionen für das gestellte Mittagessen mögen unzugänglich sein
– die Fahrt zur und von der Werkstatt im Gruppenbus mag unzugänglich sein
Werkstätten für behinderte Menschen haben meist Ruheräume, in die Menschen sich zeitweise zurückziehen können. Diese können etwas Erleichterung verschaffen, sind aber keine dauerhafte Lösung und helfen nicht mit dem eigentlichen Arbeitsumfeld.
Etwas, das viele dieser Probleme lösen könnte, sind Einzelräume. Diese sind jedoch in Werkstätten für behinderte Menschen selten vorhanden. Sie zur Verfügung zu stellen könnte helfen.
ANPASSUNGEN LÖSEN NICHT ALLE PROBLEME
Anpassungen existieren. Sie zu benutzen, ist in Werkstätten für behinderte Menschen akzeptiert und wird sogar angeregt. Aber. Anpassungen helfen, Probleme zu managen, sie lösen sie nicht unbedingt. Sie existieren auch nicht für jedes einzelne Problem.
Ein Problem mit Anpassungen, das Nichtautisten gewöhnlich übersehen, ist die Tatsache, dass sie selbst neue Probleme verursachen können. Anpassungen wie Gehörschutz, Sonnenbrillen, Hüte usw. sind daher besser als vorrübergehende Bewältigungsmechanismen zu betrachten, anstatt als dauerhafte Lösungen.
Dies bedeutet, dass selbst mit allen möglichen Anpassungen, ein Autist sich immer noch in einer konstant schädlichen Situation und Umgebung befinden kann. Wenn tatsächliche Lösungen für Probleme nicht gefunden werden können, kann dies zu Überladung und Burnout führen.
SPEZIALISIERTE "AUTISMUS WERKSTÄTTEN"
Werkstätten, die sich auf die Unterstützung von Autisten spezialisiert haben, existieren. Sie sind jedoch weitaus seltener, als reguläre Werkstätten und somit nicht für jeden Autisten erreichbar, der diese Art Unterstützung bräuchte.
Ich habe Ende Februar einen Termin in einer solchen spezialisierten Werkstatt. Ich werde diesen Beitrag aktualisieren, sobald ich mehr persönliche Erahrungen in diesem Bereich habe.
FAZIT
Ob eine bestimmte Werkstatt für einen Autisten funktionieren kann oder nicht, hängt von der individuellen Werkstatt, dem Personal, und den individuellen Fähigkeiten und Bedürfnissen des Autisten ab.
Wenn ein Autist bereits offiziell als unfähig, mindestens 3 Stunden pro Tag auf dem ersten Arbeitsmarkt arbeiten zu können, gilt, kann eine Werkstatt ausprobiert werden. Man kann pausieren, die Beschäftigung unterbrechen, oder kündigen, wann immer gewollt oder notwendig.
Wenn ein Autist noch nicht offiziell als unfähig, mindestens 3 Stunden pro Tag auf dem ersten Arbeitsmarkt arbeiten zu können, gilt, sollte man etwas vorsichtiger sein. Denn sobald man dieses Label hat, muss man es zuerst wieder loswerden, falls man Zugang zu Hilfen möchte, die sich mit dem ersten Arbeitsmarkt befassen. Informiert euch daher also im Voraus über dieses Label.
---
Der nächste Beitrag dieser Serie ist TEIL 3 – PERSÖNLICHE ERFAHRUNG.
Der gesamte Inhalt dieser Serie:
TEIL 1 – ÜBERSICHT
TEIL 2 – BEHINDERTENWERKSTÄTTEN UND AUTISMUS
TEIL 3 – PERSÖNLICHE ERFAHRUNG
TEIL 4 – ARBEITSBEISPIELE
TEIL 5 – SOLLTEN BEHINDERTENWERKSTÄTTEN ABGESCHAFFT WERDEN?
Welcome to part 2 of my blog series "SHELTERED WORKSHOPS".
Content of this series:
PART 1 – OVERVIEW
PART 2 – SHELTERED WORKSHOPS AND AUTISM
PART 3 – PERSONAL EXPERIENCE
PART 4 – WORK EXAMPLES
PART 5 – SHOULD SHELTERED WORKSHOPS BE ABOLISHED?
Please note that I am based in Germany so certain things may be different in your country.
NO PLACE FOR AUTISTIC PEOPLE?
Autism is a neurological disability. Sheltered workshops, however, divide people by mental, intellectual, and physical disabilities.
Since autism is currently still falsely seen as a mental disorder, autistic people are placed in workshops for mentally disabled people. That means they already start out misunderstood. Autistic people in sheltered workshops are treated by default as having a mental disorder. By default, staff use behavioral approaches on autistic people.
This misunderstanding of autism and the resulting misinformed treatment of autistic people can have detrimental effects. At the least, it ends up not being helpful.
STAFF AREN'T EDUCATED ABOUT AUTISM
In order to adequately support autistic people, staff need to understand autism. But if they don't, and there is no official autism training, and they don't educate themselves…how can they? By listening to, and following the lead of the autistic people they are there to help.
In order for this to work, the autistic person involved needs to be able to…
…understand their own autism very well
…notice what's helpful and what's harmful
…self-advocate, also against misinformation
…educate others
Trying to educate sheltered workshop staff about autism is…
…a huge effort, because autism is extremely complex and interwoven in every single area of life
…not possible for every autistic person to always or ever do
…not actually the enrolled autistic persons job
Autistic people coming to sheltered workshops are struggling. If they weren't, they wouldn't be there. Adding the burden of educating staff to ensure one's own appropriate treatment on top of that is unacceptable.
As it currently stands most sheltered workshop staff cannot adequately support autistic people. Autism training informed and if possible delivered by (well paid!) autistic people could change this.
THE ENVIRONMENT ISN'T AUTISTIC FRIENDLY
Another problem for autistic people in sheltered workshops is the environment. Sheltered workshops are large buildings with several open-plan rooms. A group of people work together in each room. For autistic people, this can mean a permanently harmful work environment.
Problems for autistic people in sheltered workshops:
– someone is always talking, often several people at once
– people frequently get up, move around, get things, sit back down, etc.
– there are frequently opening and closing doors
– being interrupted by staff or co-workers happens frequently
– being engaged in social interactions by others happens frequently
– there is usually always a radio on
– temperature and light can't be autonomously controlled
– new people come and go, coworkers, staff, interns
– there's usually a lot of visual clutter in the rooms
– people move things around a lot
– people remove and add things from other peoples work area
– the work done may change rather frequently depending on the department
– available food options for the provided lunch might be inaccessible
– getting to the workshop and back home via group bus might be inaccessible
Sheltered workshops usually have so-called quiet rooms. People can retreat into these rooms temporarily as needed. These can offer some relief but aren't a permanent solution and don't help with the actual work environment.
One thing that could solve many of these issues are individual workrooms. But these are rarely available in sheltered workshops. Providing them could help.
ACCOMMODATIONS DON'T SOLVE ALL PROBLEMS
Sheltered workshops accept and even encourage the use of accommodations. However, accommodations help manage problems, they don't necessarily make them go away. They don't exist for every problem either.
An issue commonly overlooked by non-autistic people is the fact that accommodations can cause new problems as well. Accommodations like ear defenders, sunglasses, hats, etc. are therefor better to be thought of as temporary coping mechanisms rather than permanent solutions.
This means that even with all possible accommodations in place, an autistic person might still be in a constantly harmful situation and environment. If solutions for problems can't be found, this can lead to overloads, meltdowns, and eventually burnout.
SPECIALIZED "SHELTERED AUTISM WORKSHOPS"
Sheltered workshops that specialize in supporting autistic people do exist. However, they are a lot rarer than regular sheltered workshops, and thus not accessible for every autistic person needing this kind of support.
I am taking a look at one of these workshops at the end of February 2019. I will update this post when I have more personal experience in this matter.
CONCLUSION
Whether or not a specific sheltered workshop can work for an autistic person depends on individual workshops, staff, and the autistic person's abilities and needs.
If an autistic person is already officially declared unable to work at least 3 hours a day on the regular job market, you can try a sheltered workshop. You can take a break, suspend the enrollment, or quit whenever wanted or needed.
If an autistic person isn't yet officially declared unable to work at least 3 hours on the regular job market, I would ask you to be a bit more cautious. Because with this official label, you will need to officially undo it if you want to gain access to support involving the regular job market. Thus please research the implications of getting this label in advance.
---
The next post in this series is PART 3 – PERSONAL EXPERIENCE.
The entire content of this series:
PART 1 – OVERVIEW
PART 2 – SHELTERED WORKSHOPS AND AUTISM
PART 3 – PERSONAL EXPERIENCE
PART 4 – WORK EXAMPLES
PART 5 – SHOULD SHELTERED WORKSHOPS BE ABOLISHED?
---
2 REPLIES
CATEGORIES
SUPPORT AUTISTICTIC